San Diego, CA
San Diego
Monster Energy AMA Supercross Championship
RCH/Soaring Eagle/Jimmy John's Suzuki's Ken Roczen crashed way back in Oakland, and finished fourth at Anaheim 3. Those finishes cost him the points lead in Monster Energy AMA Supercross, an FIM World Championship, but he was back in the hunt for the win with a second-place in San Diego. Late at night, we pulled him out of his motorhome and got this interview.
Racer X: Nice race. You can't be stoked on getting passed for the lead, but still you caught Trey Canard and it was a good race.
Ken Roczen: Yeah, definitely. First off I'm very happy to get a holeshot. I haven't gotten a holeshot in so long. I got passed by Trey and I kind of needed to find myself on the track. I was kind of rushing things and doing mistakes. I almost crashed a couple times. Not necessarily crashed, but I just kept clipping things. After about the eleventh lap I started picking things up. I still clipped things a lot and just made some little mistakes; then Trey kind of gapped me a little bit. I caught him up right away, but then I got screwed a couple of times with lappers.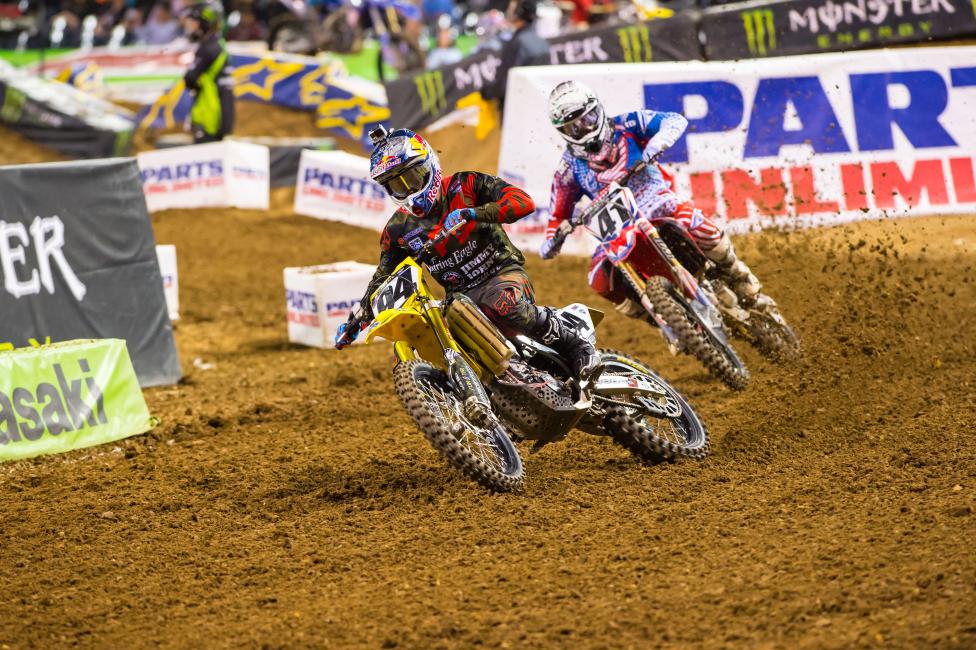 We love Nick Wey, but…
[Laughs] Oh, I love Nick Wey! But I'm going to have a little talk with him. He screwed me up. But overall it was a good race; it was a fun race. I never looked at the pit board or anywhere, so then I just saw the white flag. I'm like, dang it, I wish I would have known two laps earlier so I could have put another push in. But congrats to Trey. I think it was a great race. It's good just to be back on the podium. I think it was a solid race.
What'd you think of the move to Petco and the tricky track and all that kind of stuff? I thought it was pretty technical.
It was. At one part, no, and one part, yeah. The Anaheims have been really big lately and steep, and this one was a little bit more normal. But you needed to be patient on this one—that was for sure. But overall I love the stadium. It's way cool. I threw the first pitch here last year [for a baseball game] actually, so I kind of knew what to expect. But the part of the town and the stadium looks brand new and looks super sick. I can't wait to come back here.
How was the stuff after Oakland? I thought maybe last week after smashing your face and the wrist maybe that was a little bit of the reason why you got fourth, but how are you feeling now?
Ending the race day on a bad note is never good. Up until then [Oakland] I felt like I was crushing it. I was confident. Never made a mistake and then there was that dumb one brain fart. But it is what it is. I'm just trying to come back from that, really. Trying to get confidence back. Tonight was definitely a fun race to be able to get confidence back. I'm going to have another good week and just try to find myself again and do what I did in the first three races.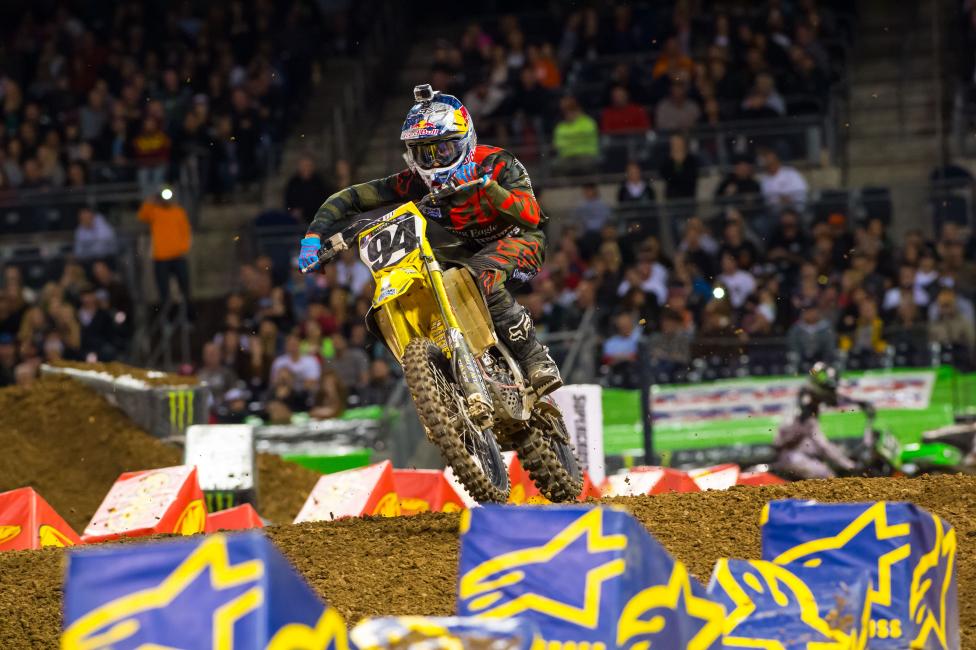 How about the qualifying lap? You literally took it on the very last lap, the top spot. Is that something you planned to do?
Yeah. I did a few laps and they just weren't right I noticed. Then I looked up on the board and there was like twenty seconds to go and I was at three-quarters of the track. So I kind of pinned it so I could do another lap, the last lap [laughs]. I actually didn't think that that one was going to be the top one, but it was. So it's good.