By Jason Weigandt and Davey Coombs
Hoping to get something for comparatively nothing on Friday? Actually, aren't you looking to get that every day? Here's a look at some of the best motocross bargains ever, where teams found a diamond in the rough and got results that far exceeded expectations (and costs). Be sure to add your own ideas in the comments below.
Gennady Moissiev to KTM: In 1971, Russian riders Gennady Moiseev and Vladimir Kavinov rode CZ equipment because that was the only decent bike built behind the old Iron Curtain. Russia and Czechoslovakia, where CZs were built, were both Communist and a part of the Soviet Union. But by then the CZs were waning, especially against the new Suzuki that Joel Robert was riding. At some point following the season, someone in the government floated the idea of going to next-door Austria and getting KTMs for the star riders. Just before the following season's Dutch 250cc Grand Prix, the riders were allowed to try out the KTMs, and they loved them. But things took time to get done back then. According to Motorcyclist magazine (January 1978) the Russian team manager said, "The riders would like to compete in KTM machinery but you must contact the Russian Federation and I see little hope."
Kavinov raced the KTM in the Dutch GP and led the first twenty minutes before Robert passed him. It was still the best finish yet for a KTM, but Kavinov got in hot water back home, was removed from the team, and wasn't allowed to leave his country for more than a year.
Moisseev, the best of the Russians, waited until he was finally given permission to ride the Austrian bike, which came late in the 1972 season. The following year he raced the bike to fourth, and then the next year he won his first of three FIM 250cc World Championships—all on KTM. The crazy thing is that KTM didn't have to pay him much, as the official contract was between KTM and the federation.
As for Kavinov, he was allowed to rejoin the team and the circuit in 1974. He finished third in 1976 and second to his countryman Moisseev in 1977, and both received a modest stipend for their results.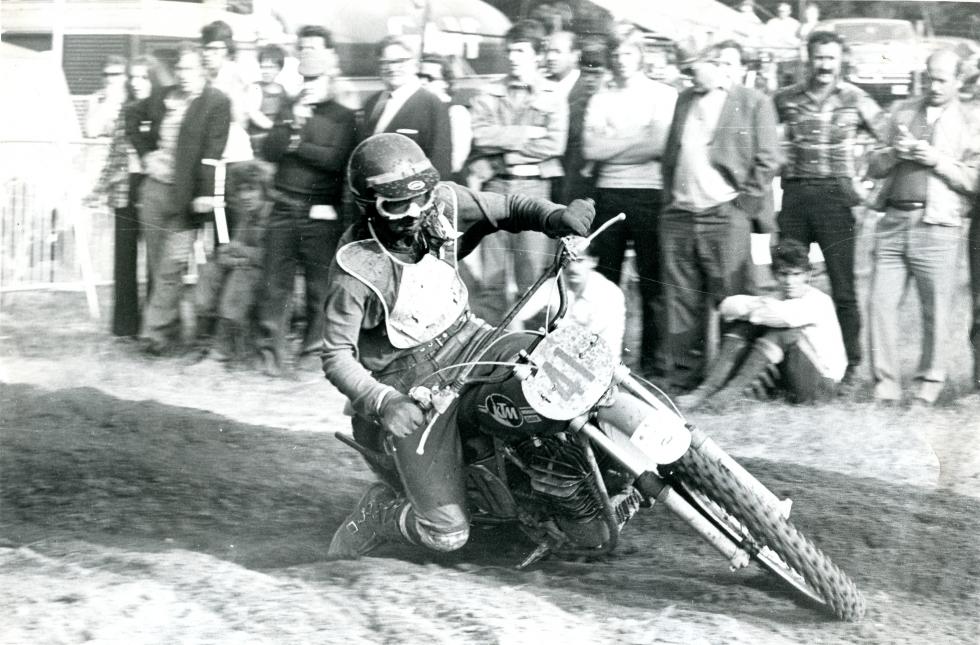 Marty Moates and LOP: In 1980, LOP Yamaha (Laurens Offner Products), a privateer outfit, signed the journeyman pro Marty Moates to compete in the Carlsbad 500cc U.S. Grand Prix of Motocross. The local kid had never won a major race, nor would he win another one afterwards. But on June 22, 1980, Moates became the first American to ever win the 500cc USGP, which at the time was the biggest race of all, even televised on ABC's "Wide World of Sports." Moates' win skyrocketed him to global motocross fame, and though he never matched the success he had that day, he did go on to a very successful business career with FMF and No Fear. LOP didn't have to pay Moates much, if anything, but it remains the single biggest one-off win in motocross history. Here's the whole race, courtesy of our pal Tony Blazier.
Larry Ward, constantly: Larry Ward appears in The List quite often because his career is unlike any other. Here are just four examples:
1.) In 1989 Team Honda gave him 125 deal while he was wearing #971. He was a supercross contender and national winner.
2). Team Suzuki signed him for 1990 and moved him into the 250 Class early. He won his hometown Seattle Supercross in one of the most memorable races ever. It was Suzuki's first 250SX win in eight years.
3). On Noleen Sizzler Yamaha in 1995, Ward finished an astonishing second in the '95 SX standings behind Jeremy McGrath. As a privateer.
4) Moto XXX, 2001: Still a privateer, astride the new Yamaha YZ250F, Ward won two overalls in the 125 Nationals, the first such wins for a 250 four-stroke.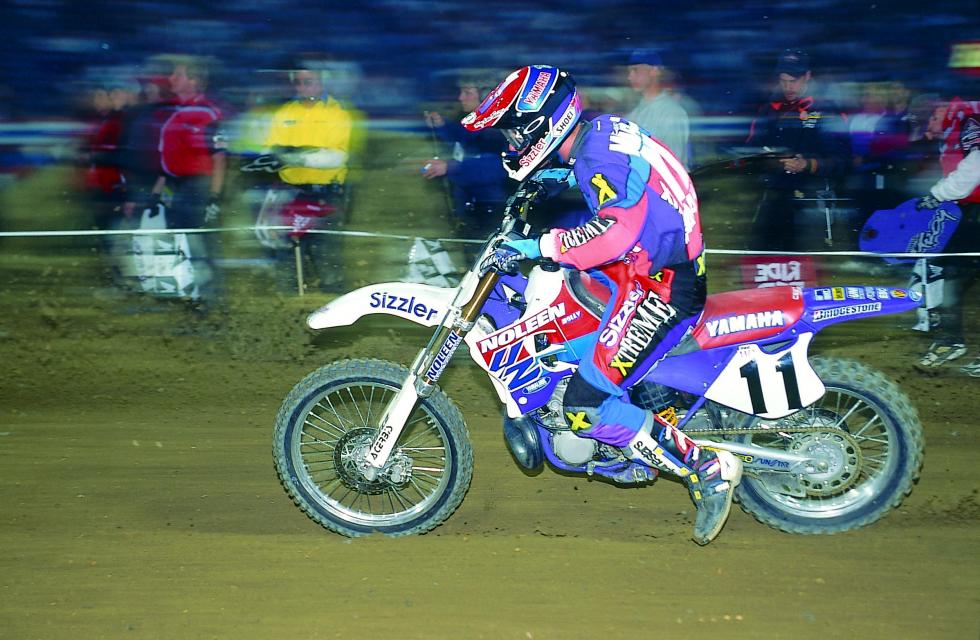 Doug Henry on the four-stroke: No rider/bike tandem has ever had the impact this one had. Henry's huge crash and back injury in 1995 left him out at Team Honda. Yamaha picked him up and put him on an experimental YZM400 four-stroke for the last SX race of 1997. He won the Las Vegas Supercross on it, then scored the 1998 250 National Championship on the production version. That sound you hear? Henry started it.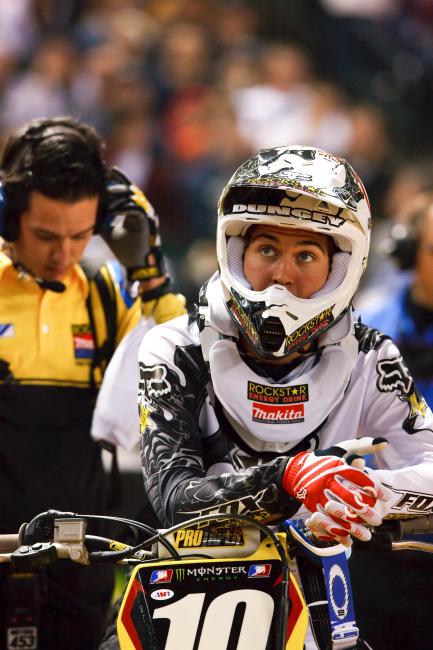 Ryan Dungey: No one quite understood why Roger DeCoster wanted to take a little-known amateur intermediate rider and promote him to the factory Suzuki team as a pro. But he did, and Dungey started winning races immediately. Then came 250 titles. By 2010, Dungey was a 450 rookie (underpaid, unfortunately, since the economy was in the tank), and he won the 450SX and 450 National Championships. Suzuki scored quite big on this one, and while KTM had paid him a ton for the last few years, the impact his wins have made on the brand are practically priceless.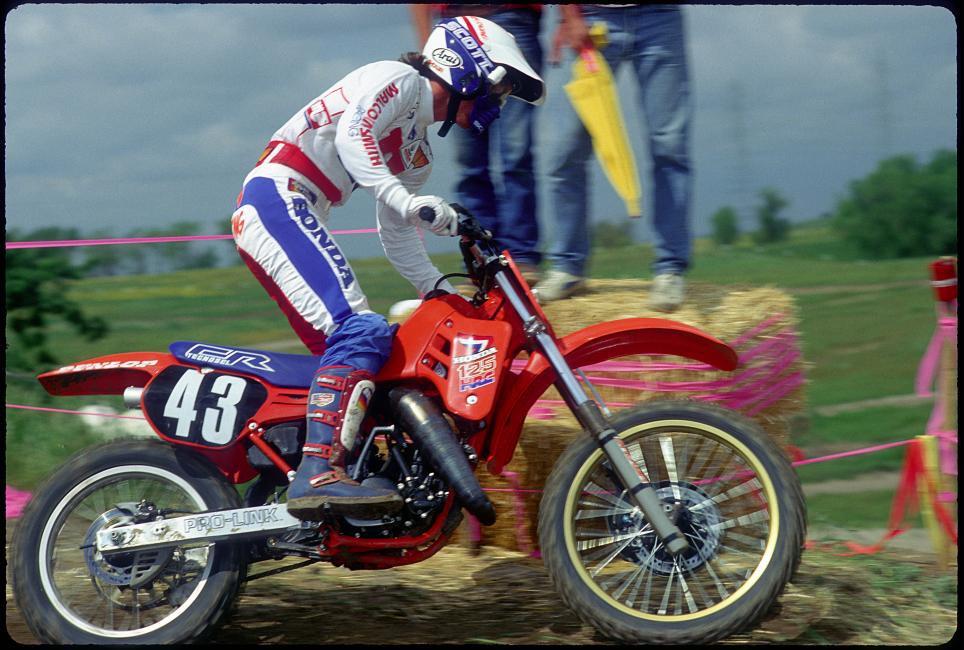 Mickey Dymond and Mike Kiedrowski: The 1980s' Honda CR125 was potent, so potent that Honda could often pin hopes on lesser-known riders and still get results. Mickey Dymond was barely a top-ten guy on a Husky in 1985, but Honda grabbed him and he won back-to-back 125 National titles. Kiedrowski was a pro rookie in 1989, wearing #762. He scored the 1989 125 National Championship and went on to a hall-of-fame level career. Both signed at Honda for a slim amount then turned it into titles.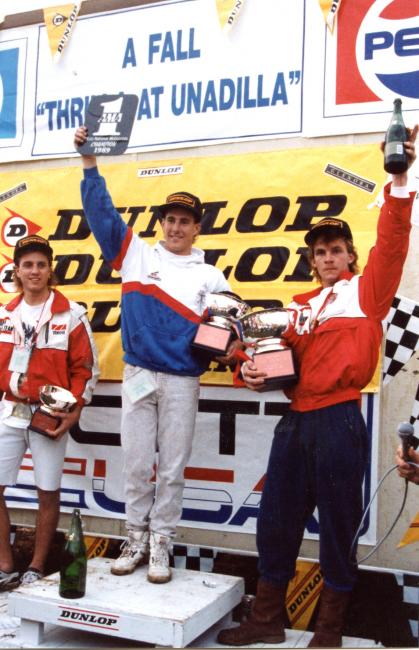 Davi Millsaps, 2013: Millsaps has always had talent, and plenty of teams and brands invested big in him. But something clicked in his pairing with Rockstar Energy Racing, which didn't even have factory support for its Suzuki program. Millsaps shocked the field with an Anaheim 1 win and led the Monster Energy AMA Supercross standings for half the season. After the 2013 season, a factory indeed came calling for both Davi and the Rockstar team.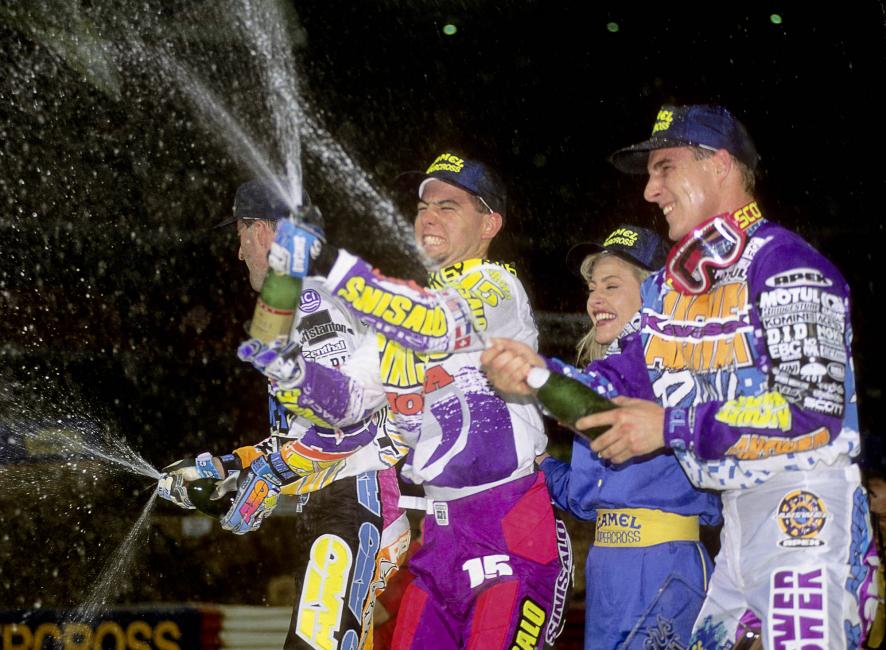 Jeremy McGrath, 1993: MC was packing the 1991 and 1992 125 West SX titles. But as a Team Honda rookie in the 250 class, he was taking the place of the legendary Jean-Michel Bayle, who had left to go road racing. Honda's hopes hinged on defending champion Jeff Stanton, McGrath was just there to learn. Yeah, he learned quickly! He won his first race in round three, and by the end of the season he'd broken the all-time single season win record and became the first rookie to ever win the AMA Supercross Championship. Showtime!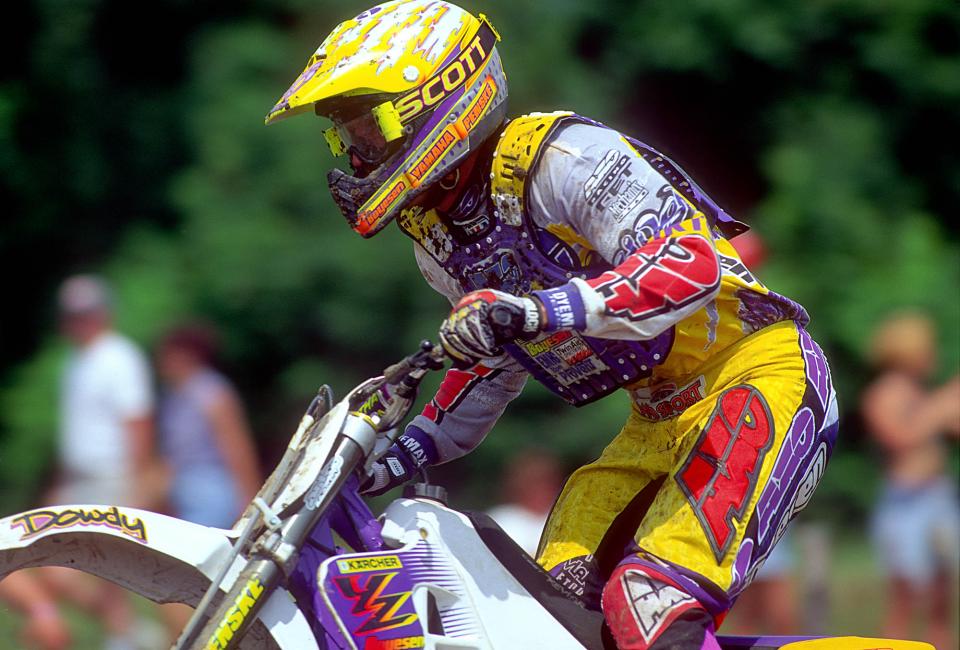 John Dowd, 1994: Yamaha invested huge money in Damon Bradshaw for 1993, but he promptly got burnt out and quit at the end of the year. Scrambling, they promoted the enigmatic Mike Craig to Bradshaw's slot for 1994. A few months later, Craig won the Tampa Supercross. A few days later, he started to crash and burn, and Craig was fired by mid-summer. To fill in, Yamaha picked up Boyesen-backed privateer laborer John Dowd, who was doing yeoman's work in the 250 National Championship. Dowd won the Millville National a few weeks later and backed it up with another at Broome-Tioga. Dowd went on to five more solid years with Yamaha, including a 125 West SX title, multiple 250 and 125 national wins, and even a supercross win in the premiere class. Simply one of the best Cinderella stories the sport has ever seen.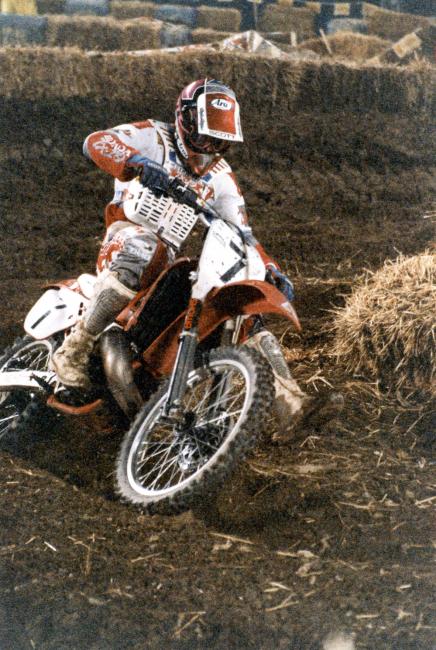 Jeff Stanton and Trampas Parker in 1989: Rick Johnson was "The Man" in this sport at this time. As a leader with Team Honda, he urged them to sign Stanton, who was a workhorse in the 250 and 500 National Championships but had shown practically zero supercross potential. RJ took Stanton under his wing and Stanton improved immensely, but RJ was still the leader—until he broke his wrist. Suddenly, Stanton started winning everything in sight and kept Honda rolling to the AMA Supercross Championship and 250 National Championship. Led Team USA to victory at the Motocross des Nations, too. We can't imagine a single person saw this coming a year earlier.
Which is still more than the amount of people who had even heard of Trampas Parker in 1989! A kid from Texas that washed out as a Team Green rider, Parker ended up living in Europe, working at times as a mechanic for fellow ex-pat Billy Liles. Parker found a shop deal with an Italian company called Farioli, who then entered him in the 1989 FIM 125cc World Championships. Parker dominated and became the first American ever to win a title in that class, and then two years later he became the first American ever to win a second world title when he added the 250cc crown. And then three years later he became the first American ever to win a GP in all three classes. Not bad for a complete unknown who was signed for next to nothing.
Finally, there's Bob Hannah: In Cycle News' coverage of the opening round of the 1976 Florida Winter-AMA Series, back then almost as big as the outdoor nationals, Jim "the Greek" Gianatsis wrote," Yamaha's domination of the 500cc class was remarkable in that Bob Hannah, along with teammate Rick Burgett, who placed second overall, are only rookies to the AMA Pro MX circuit and were signed by Yamaha for their possible future potential. The fact that Hannah and Burgett did so well their first time out on their Bill Buchka and Ed Scheidler prepared OW26 400cc Yamahas shows their potential may be realized sooner than expected."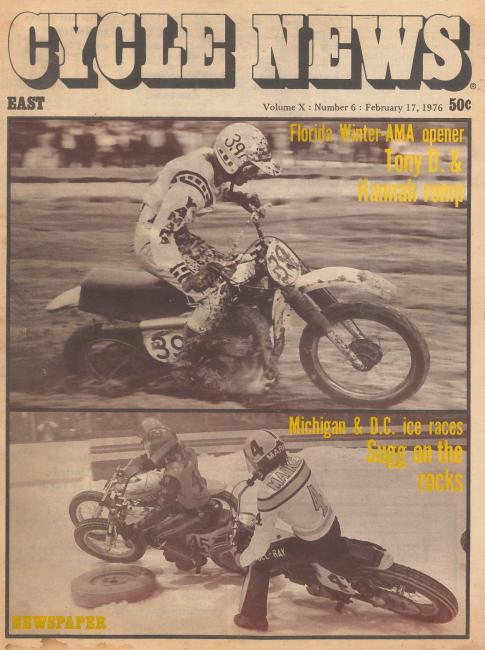 The Greek nailed it: Burgett would win a 500cc National Championship, but injuries prevented him from ever becoming the superstar that Hannah did. Hannah would go on to win the Florida series, then the 125 National MX Championship, the next three 250 Supercross Championships, two 250 National Championships, and a Trans-AMA title. Suffice to say Hannah was paid well after that!