We had a simple idea for this story: list all the new pros who will debut as rookies in Monster Energy Supercross this year, and show some stats from their amateur days. Once we started compiling those stats, however, we started to note something. The stats don't really tell the story anymore. Back in the day, the numbers were simpler. The dude who dominated the A class at the AMA Amateur National at Loretta Lynn's would get a factory ride, and everyone else would enter the pro ranks as a privateer. The next big thing was determined strictly by the number of titles won in amateurs. Today, it's much more subtle because the rookie packs are much larger.
The support levels for young riders have swelled massively, and now we're looking at entire packs of factory-backed rookies each year. Riders no longer have to win their last amateur race at Loretta's to get a good ride in supercross—most top riders actually have their rides dialed in well before that.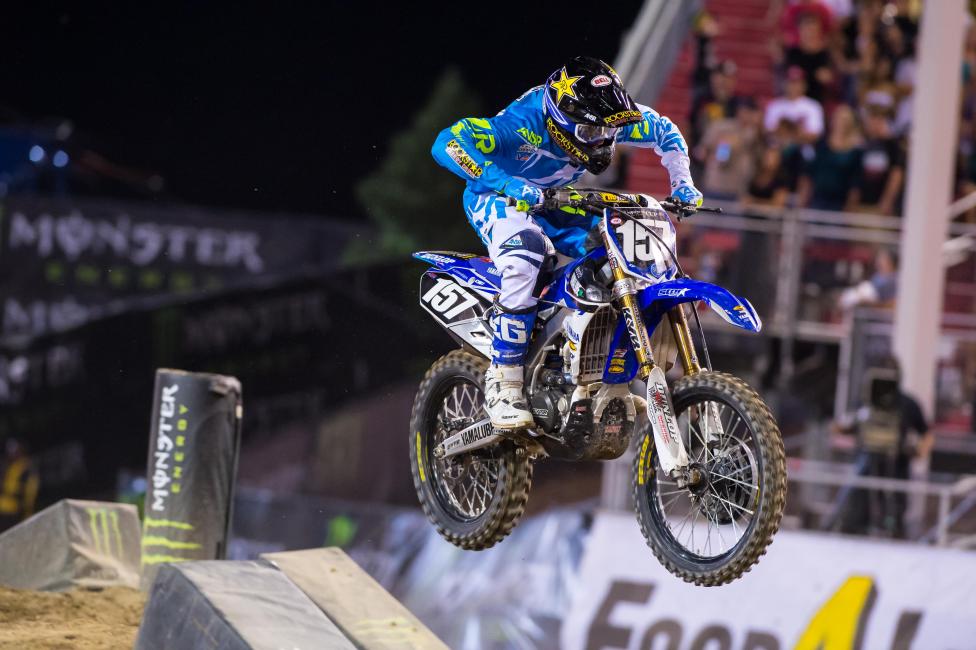 Here are those Loretta's stats for the incoming rookies:
Two career titles for Aaron Plessinger (2013)
Two career titles for R.J. Hampshire (2014)
Two career titles for Jordon Smith (2012, 2013)
One career title Chris Alldredge (2010 on minicycles)
By these numbers, none of the 2015 rookie crop can be classified as dominant, yet all will have some factory help for 2015. You can also throw in Luke Renzland (3 titles, 2010, 2013, 2014), who might end up back on Rock River Yamaha, which does have some support. Before you needed to completely rip and tear the amateur record book apart to get these rides. What's changed?
What's changed is that teams are scouting the amateur ranks more closely and supporting their riders more fully. They're all doing it to mimic the GEICO Honda program that worked so well for the previous generation. That team figured out a way to match the mighty Monster Energy/Pro Circuit Kawasaki team by locking up the best young talent—riders like Trey Canard, Blake Wharton, Justin Barcia, Eli Tomac, Justin Bogle, and more—while they were still amateurs. Not only did they end up with a stacked deck, everyone else ended up without any good cards at all. So everyone started to copy that program, and now every brand's 250 pro team has an arm dedicated to mining amateur talent.
Today's teams no longer need to be convinced to invest in an amateur, they know it's a sound strategy. So they're much more patient with their riders, and they'll work with them through injuries and bad races. For example, Jordon Smith's speed is undeniable. Although he hasn't had things bounce his way lately at Loretta's and has missed a lot of time due to injuries, GEICO Honda still understands the potential and still has his back. Alldredge had so many injuries that he eventually found himself out of a ride, but Team Green still believed in his talent and gave him a place on Monster Energy/Pro Circuit Kawasaki, even though he didn't bring his best performance to Loretta's. Before, the amateur ranks were very much a what-have-you-done-lately affair. Now, riders are getting judged over a wider course of events over a longer period of time.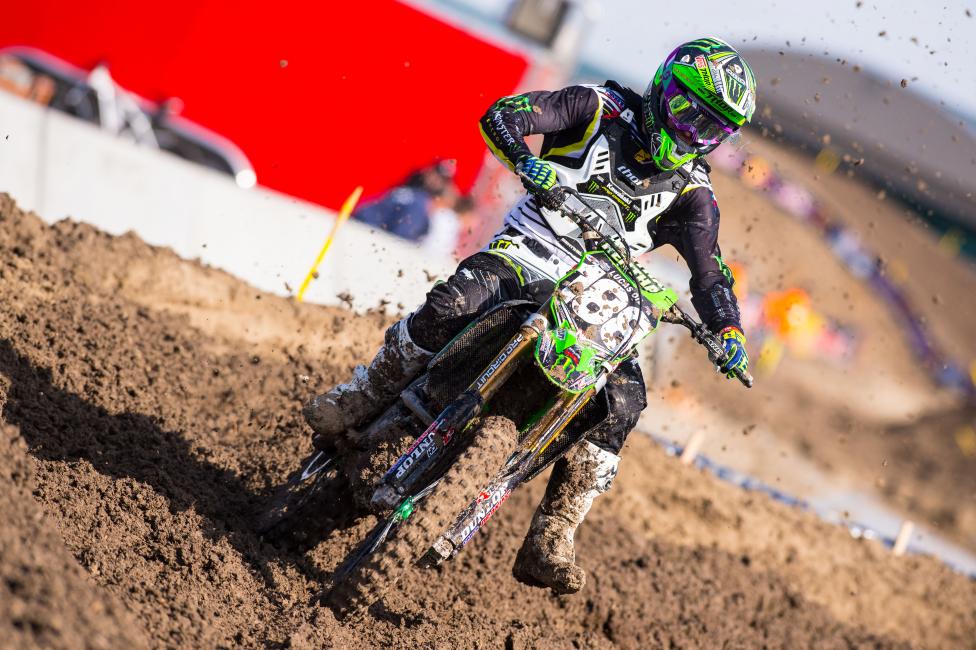 Take a look at these riders who graduated recently to factory rides:
Anthony Rodriguez 1 title (B class, 2012)
Justin Hill 1 title (B class, 2011)
Jeremy Martin (0 titles).
Hill and ARod missed their entire A-class season with torn ACLs, so they never got a shot at racing at the top level of the amateurs. Still, their teams stuck with them and put them on the factory bikes for their debuts in supercross. ARod's rookie year was a tough go with more injuries, but he'll still be back with Yamalube/Star Racing for 2015. Hill's rookie season was underwhelming, too, but he had a two-year Pro Circuit deal, giving him time to bounce back with a great sophomore season. Now Hill is carving himself out a nice pro career. Then there's J-Mart, who never won a Loretta's title but looked very strong in his final year as an A rider only to get hurt days before his last shot at the event. Yamaha had his back, and two years later he's the 250 National Champion. There's a lot more time and patience at work with these riders than we would have seen a generation ago.
This latest rookie class contains riders who have talent and speed but might have fallen through the cracks in the old system due to injuries or bad luck. Now, a whole bunch of kids are getting a shot, and they're all capable, no matter what the numbers say.
What will they make of it?