The streak of the Ryans was just broken. For the first time since the 2009 season, someone other than Ryan Dungey or Ryan Villopoto has won a 450 championship in the U.S. It actually took a loss by Dungey to open our eyes to such an eye-popping stat: The Ryans fended off the best in the business for nearly five seasons, which is an eternity in this sport.
Back when the 2014 Lucas Oil Pro Motocross Championship began, we ran through Dungey's most impressive career statistic: Dungey had started seventy-two-consecutive AMA Nationals without missing a start, a streak reaching all the way back to the start of the 2008 season. He's gone through all twelve rounds again, pushing his current start streak to a whopping eighty-four—an incredible seven straight seasons. What's more, the riders who stood second and third on the current 450 start streak list, Justin Barcia and Jake Weimer, both missed significant time this year. Dungey continues to pull away!
(Credit, though, to Ken Roczen, who hasn't missed a national since moving here full time in 2012. He's got thirty-six straight right now, and when you add up the GPs he'd raced in before that without missing time, he's nearly matched Dungey for motocross durability. But Dungey has done most of his work in the 450 Class while also racing seventeen rounds of Monster Energy Supercross each season, with only a small blip there in 2012. Bottom line: when it comes to reliability, no one can touch The Dunge).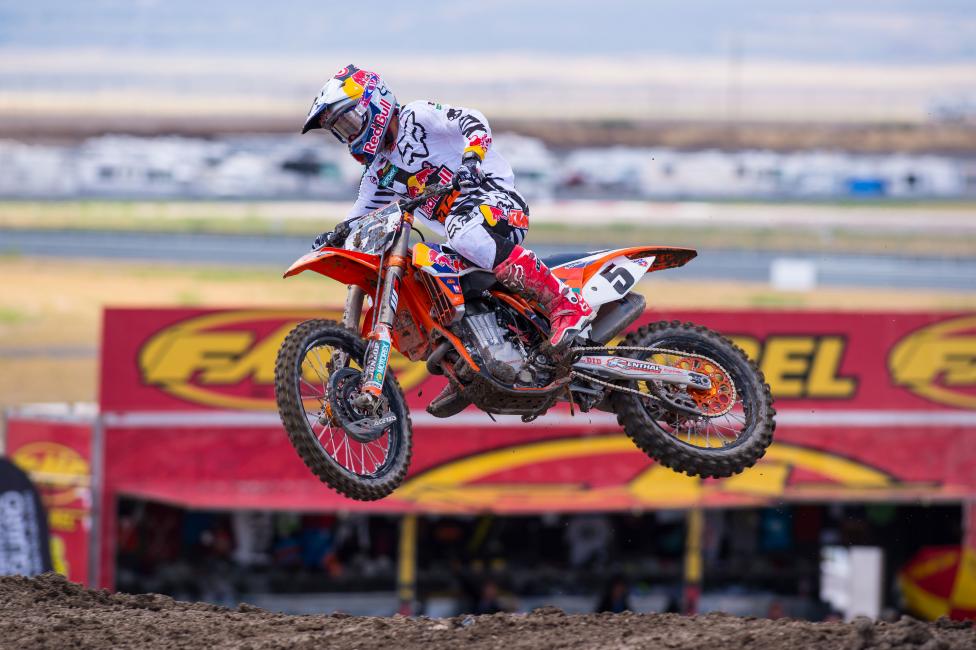 While hosting the series' awards ceremony on Saturday night, I mentioned in a brief speech about The Dunge that he hadn't missed a national since 2008. When trying to win a championship in this series, it's guaranteed that you'll have to go through Ryan to do it. Sunday, Ryan's fiancé Lindsey put out some additional information on her Instagram account. Not only has Ryan made it through every national season since 2008, he's finished either first or second in the series in every single one of those seasons. That's crazy!
This was one of the years that Dungey finished second—beaten by his 20-year-old rookie teammate. That would seem to indicate that this really is the end of the Ryan era. Villopoto looks poised to move elsewhere—maybe to Europe, maybe to the couch. KRoc just trumped Dungey. And yet, even though he got beat, the final stretch of this 450 championship makes it appear Dungey is better than ever.
"Last year I felt I got to the end and I was totally burnt out, done. I was just wiped. This year I felt like we can go race another five rounds," Dungey said post-race.
But staying strong and feeling like racing have always been Dungey's strengths. The downside of such consistency is that when you need a few extra tenths—the moment where a rider needs to hang it out and find that extra speed in a clutch moment—Dungey hasn't always been able to do it. As an editor for this website, I can tell you if I had a dollar for every "This weekend Dungey really needs to step up and get a win" storyline I was presented…
But this year he did that. He did step up and win races. After we left RedBud when Roczen had dominated via come-from-behind 1-1 finishes, Dungey appeared to be defeated. Eli Tomac, another next-gen kid, had gotten around him, too.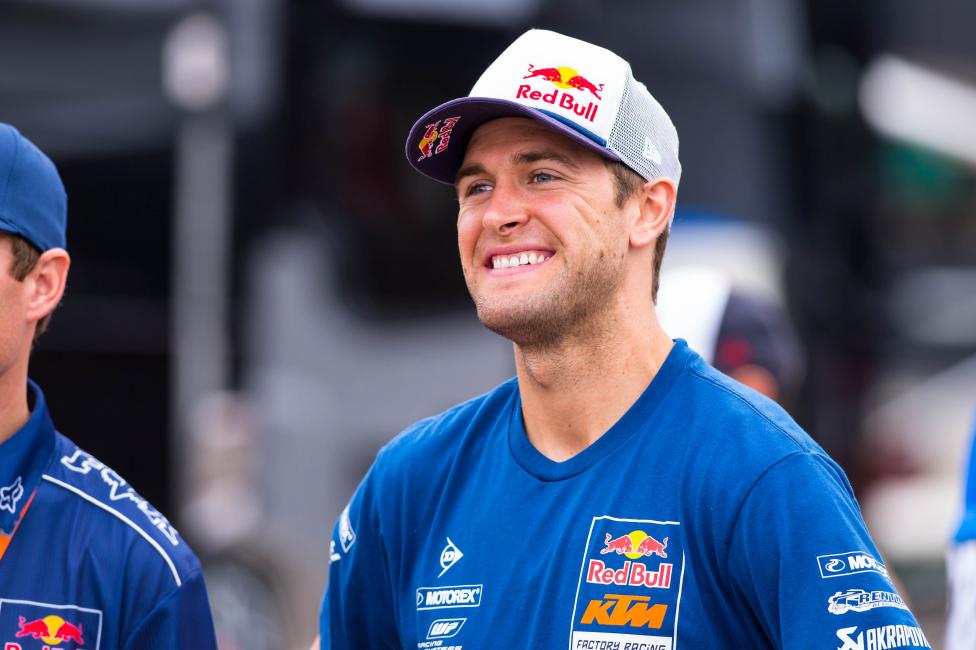 However, instead of surrendering, Ryan found another gear. He made big bike changes and sought help from a mental coach. Within a week he was a totally different rider, flipping the script on Roczen at Budds Creek and going on a serious run, clipping 19 points off the lead with wins at three out of the next four races. While Roczen was beginning to fade slightly, Tomac stepped up and won Dungey's home race at Millville. It seemed like Tomac was inheriting the momentum, but the very next weekend Dungey responded to that challenge and got the better of Tomac.
Ultimately, Dungey didn't get it done. The mud dampened his charge in Indiana, and when he really needed a 1-1 in Utah, Trey Canard was untouchable. The 1-1 wouldn't have helped, anyway. There was too much damage done earlier in the season.
Still, Dungey was the best rider of the season's second half—on balance. Next year he'll have a revamped 2016-style KTM 450 "Factory Edition" bike, and there are rumors of him hooking up with a new and very-well-known trainer. Next year the next-gen really might take over. But they'll have to go through Ryan Dungey to do it, like always.