Kegums
Kegums

,

Latvia
Motocross of Nations
Motocross of Nations
At Unadilla, Ryan Dungey made it clear that he never wavered on racing the Motocross of Nations for Team USA. "Any opportunity I can get over there and go and represent for my country, I'm all for it," he said in the post-race press conference. "You work hard to be in that position. You work hard to be that guy to go over, that they choose. In 2008 I wanted to go over there; I just wasn't the guy."
Dungey has been on the team ever since, thanks to his remarkable consistency—i.e., he's never too hurt to go. That means he has to deal with the pressure every year. From 2009 through 2011, he was part of a winning team, and a hero. He was the Goat—and not the Ricky Carmichael kind—the last two years, though. While Dungey may say he was planning on going all along, I've heard there were moments where he was indeed planning on not going. He has a wedding coming up during the off-season, and he's already logged five-straight years over there, while most of the riders he's trying to beat during the season have not. And what reward do you get for going? Team USA has to win the event, or they take some serious heat—I don't think fans were giving Dungey pats on the back the last two years just because he signed up to race. Instead, he went to Europe five weeks into his off-season just to get heat for not coming through. Heck, last year's performance even led to some pointed comments to the press by team manager Roger DeCoster. Ouch.
But Dungey has signed up again. The pressure will be on again. Hopefully he does well, but even if he doesn't, I hope he gets some credit just for reporting six-straight times, and being good enough to warrant such a selection. Maybe the last two years haven't been awesome for him at the race, but the team surely has a better chance with Dungey than without.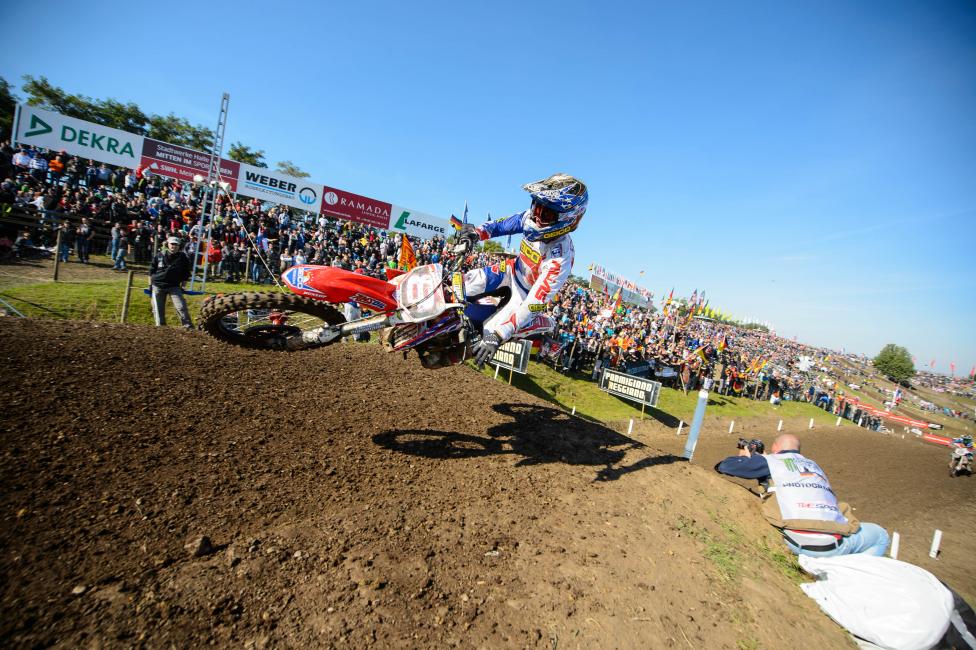 Maybe the track will help. Someone told Eli Tomac that the track is similar to Millville, which certainly amps up a team with two Minnesota natives and the guy that just went 1-1 in the 450 Class there.
"I haven't done a whole lot of research. If it is that type of soil [like Millville], I love that soil," says Tomac. "I like sand and kind of open and flat stuff. It should be cool. It's nice to have some experience. Hopefully for me I won't be doing supermans this year. I think we have a good enough team. If we keep it on two wheels and don't make mistakes like that, then we should be able to get the win."
Tomac was super fast last year, but one crazy crash cost him and the team. No telling if Team USA would have won even if he hadn't gone down, but Tomac certainly relishes another shot, and he thinks his experience from last year will help. Seeing the way both Dungey and Tomac are riding down the stretch in the Lucas Oil Pro Motocross Championship, it makes for one heck of a 1-2 punch for Team USA.
Jeremy Martin has zero experience with the event. He's never even been to Europe (last year was Tomac's debut, but he had competed in Europe before in the FIM Junior Motocross World Championship), and wasn't even familiar with the rules of the event. "I was asking someone how it works, and they said that in one of the motos they do the 450s and then the 250s together, and they drop at the same time," he said. (I found it shocking he didn't even know that much about the most basic components of the event.) "I was like, 'Dang, if all the 450s get a good start…'"
Indeed, the 250 rider has a big load to carry, battling against faster bikes, with scores counting the same in the overall. Plus, Martin is tentatively scheduled to race against MX1 World Champion Tony Cairoli, who has said he'll drop to the MX2 Class for Team Italy (providing injury woes don't force him to move back up).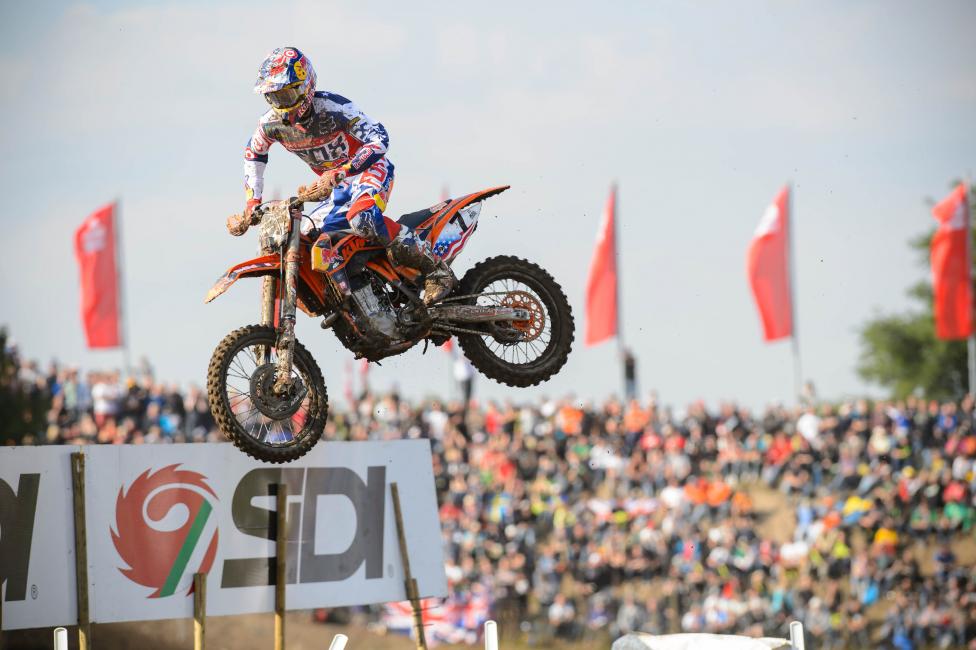 "I think it'll be cool," said Martin. "I'm looking forward to the challenge and seeing what TC has to offer.
"I was kind of surprised they chose me," he continued. "I thought maybe they'd go with [Blake] Baggett or someone that has a little more experience. But it's an honor. It's going to be fun. I've just got to be careful."
The whole team does. Most nations relish even podium finishes, let alone winning the event. Team USA gets tagged with a win-or-bust mantra—if the squad even finishes second, the trash talk gets LOUD. I don't think the riders want it to be that way, but such is the target that's always on Team USA's back. We'll see how it goes. The talent is definitely there, but as we've seen these last few years, anything can happen. Good on these guys for going for it, at least.