Loretta Lynn Ranch
Hurricane Mills

,

TN
Rocky Mountain ATV/MC AMA Amateur National Motocross Championship (Loretta Lynn's)
Amateur National Motocross Championship
The 33rd Annual Rocky Mountain ATV/MC AMA Amateur National Motocross Championship presented by Amsoil rolled into its second set of motos today, and once again with ideal race conditions. Seriously, the weather is crazy good here compared to the mega heat we usually deal with, it's making for a totally different experience.
Oh wait, race report not weather report, right?
Factory Connection/Amsoil Honda's RJ Hampshire continues to kill it, now capturing three consecutive moto wins between the Open Pro Sport and 250 A classes. After sweeping both of Tuesday's opening motos, Hampshire kept his streak alive with another win in the Open Pro Sport division. It's not over until it's over, though, especially with the consistency and speed of Monster Energy/Team Green Kawasaki's Colt Nichols and bLU cRu/Yamaha's Aaron Plessinger, who have traded positions on the podium through the first two motos of the Open Pro Sport class.
Monster Energy/Team Green Kawasaki's Chris Alldredge established himself as another top contender in the A division, carrying two podium finishes into the third day of racing. In Moto 1 of the 450 A Class, Alldredge grabbed the Bell Holeshot Award and led from start to finish. Meanwhile, a battle ensued for second place between Daniel Baker and Chandler Lindsay. Baker held on for second, with a hard charging Luke Renzland coming back from a 16th place start to secure the last podium spot. Lindsay finished fourth.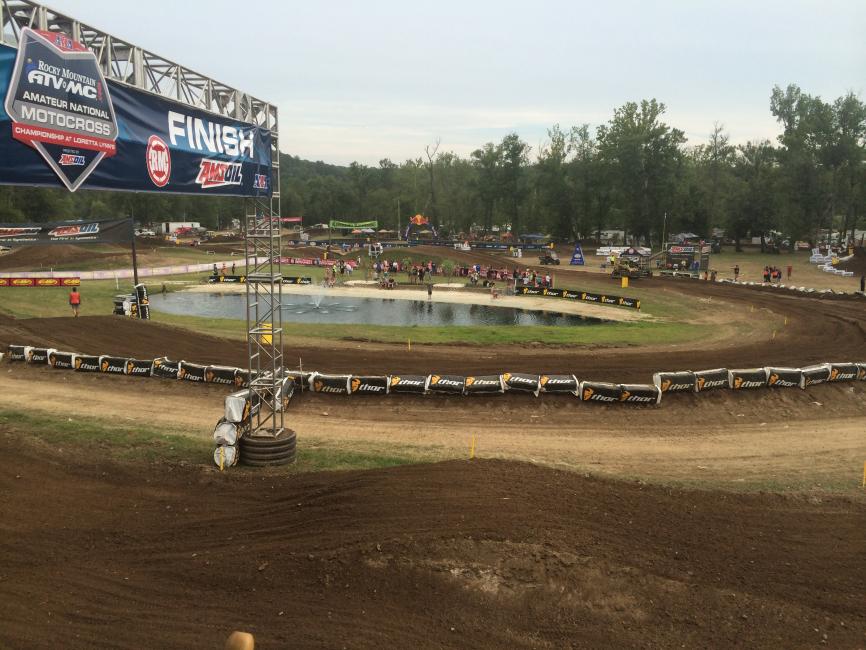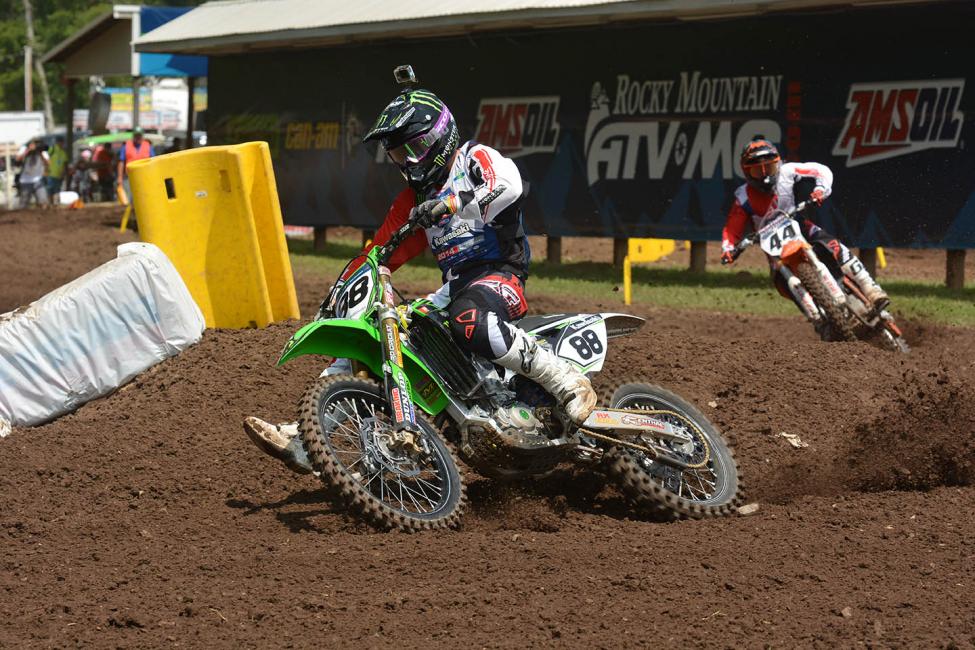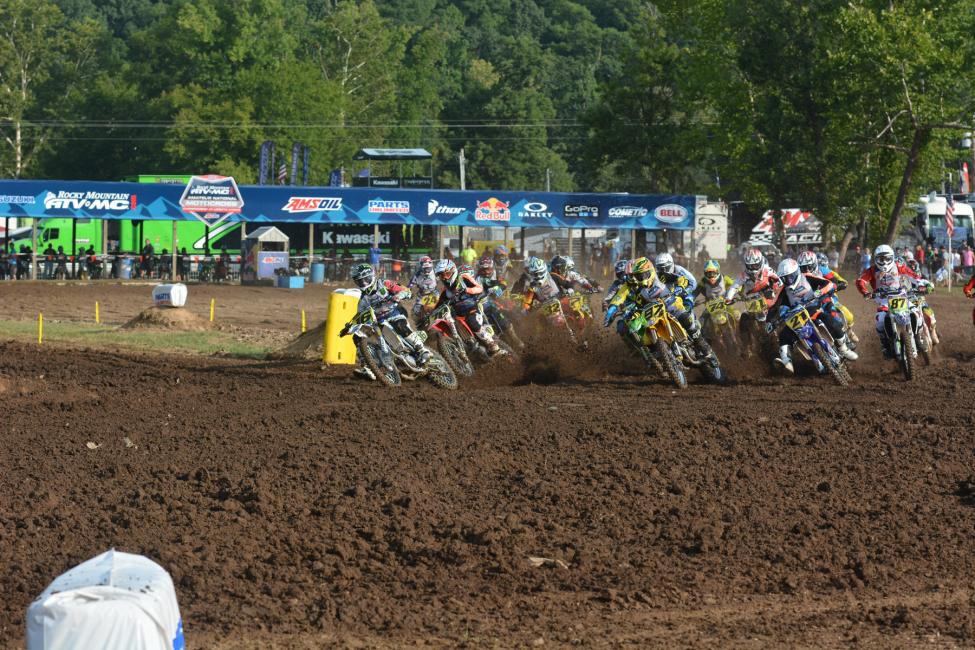 In the intermediate division, Tristan Charboneau captured his first moto win of the week in 450 B after grabbing a commanding holeshot over the field. The real battle took place behind the leader, though, with Timmy Badour, Salvatore Colangelo, Jamison Duclos and Mason Maahs. Colangelo secured the second place spot, with Badour landing the final podium position.
After a big crash on Tuesday, Alexander Frye came out swinging in 250 B Limited Moto 1 to capture the Bell Holeshot Award and the early lead. It wasn't long before Frye went down again, and Bradley Taft moved into the lead position with Chase Bell close behind. Ryan Surratt caught up to Bell and the duo battled it out until Surratt made his move to take over second and Frye followed suit. In a chaotic ending, it was Taft who took the win, followed by Surratt and Frye.
There's chaos in the Schoolboy 2 class (for 250Fs) as Mitchell Harrison, who took two moto wins yesterday, is now 1-DNF in the class after popping his knee out. Rookie White is now 8-1 in moto scores after today's win, with Mark Worth sitting on 3-2 and Jake Masterpool holding a 12-3, while racing a 125 against the 250Fs. He said he's doing it because he likes it.
The minicycle classes once again showcased great battles, beginning with the opening moto of the Super Mini 2 (13-16) class. Big names such as Sean Cantrell, Austin Forkner and Tanner Stack lined up for this one, along with several more heavy hitters. Cantrell took the early lead, with Kevin Moranz, Forkner, Joey Crown and Max Markolf close in tow. Forkner caught the rear of Cantrell and the duo went to battle for the lead spot. Toward the end, Forkner made his way around Cantrell for the lead and never looked back.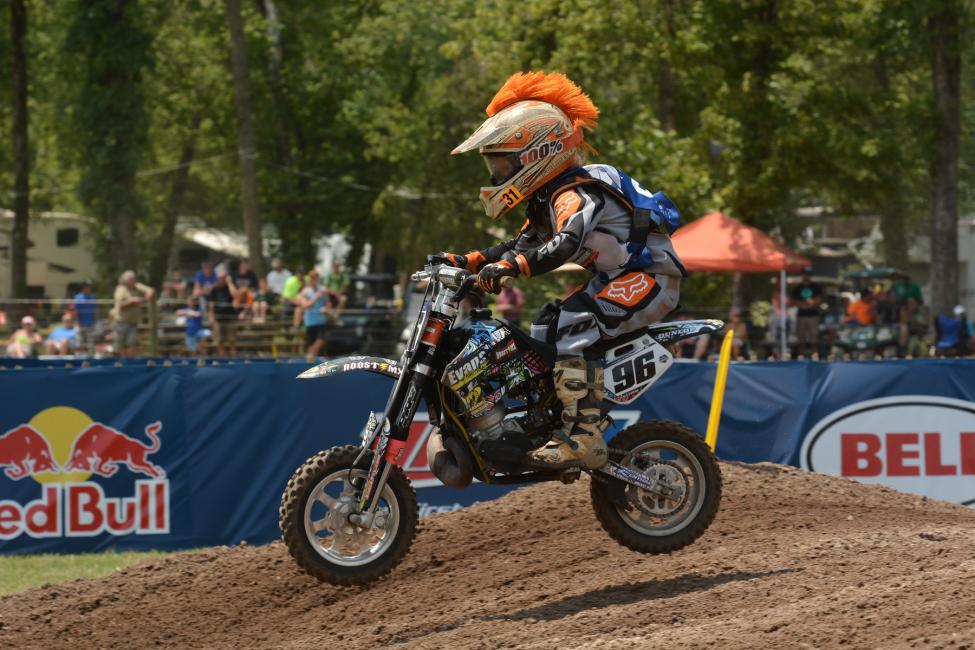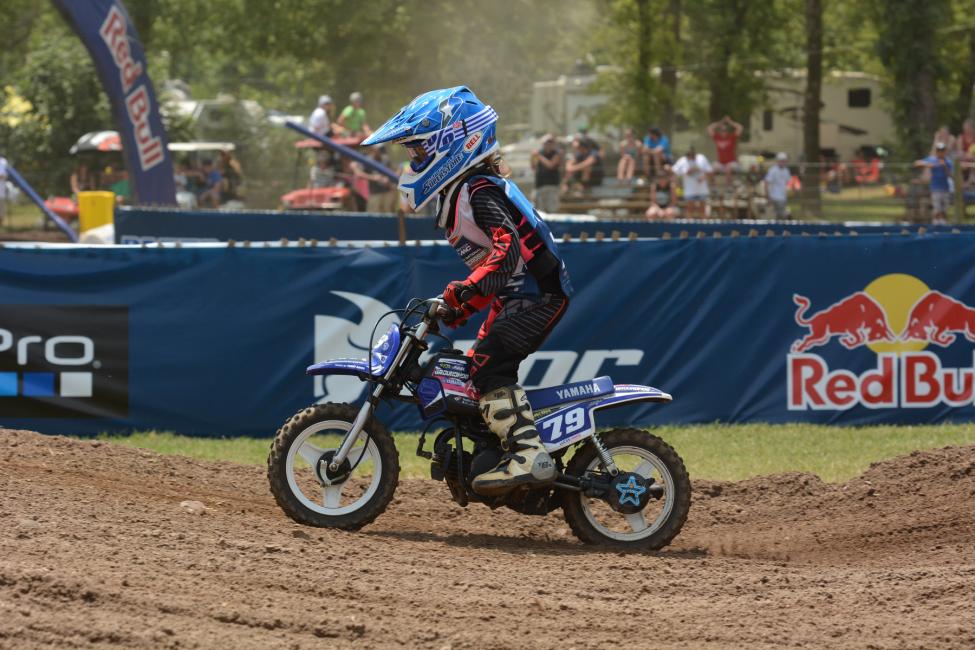 In the 65 (7-11) class, it was Josh Varize who came out on top, with Jett Reynolds in the second place position and Maximus Vohland rounding out the top three.
Racing will resume on Thursday, July 31 with the remainder of the Moto 2 schedule. Live streaming coverage continues on Thursday at 10:30 a.m. CT / 11:30 a.m. ET on RacerTV.com. For more information on the viewing times for the rest of the week, please click HERE.
Archived coverage is now available from the first two days of racing on RacerTV.com, to view please click HERE.
Complete results from the 2014 National Championship can be found HERE and Live Timing & Scoring can be accessed HERE.