In The Mag, On The Web is an online feature where we take a behind-the-scenes look at one of the print features in Racer X Illustrated. Check out some more information on Blue Star Rising by Jason Weigandt.
Yamalube/Star Racing Yamaha's run in the top ranks hasn't always been perfect—there have been as many downs as ups, as well as plenty of failures in developing young talent into veteran race winners. Star kept digging, but Monster Energy/Pro Circuit Kawasaki and GEICO Honda kept winning. So why does team owner Bobby Reagan keep piling his own money into the program? Because winning is the only way he knows, and giving up is never an option. In this story, we explain Bobby's background—from his success in football, education, and business, to his lifelong dream of winning in motocross.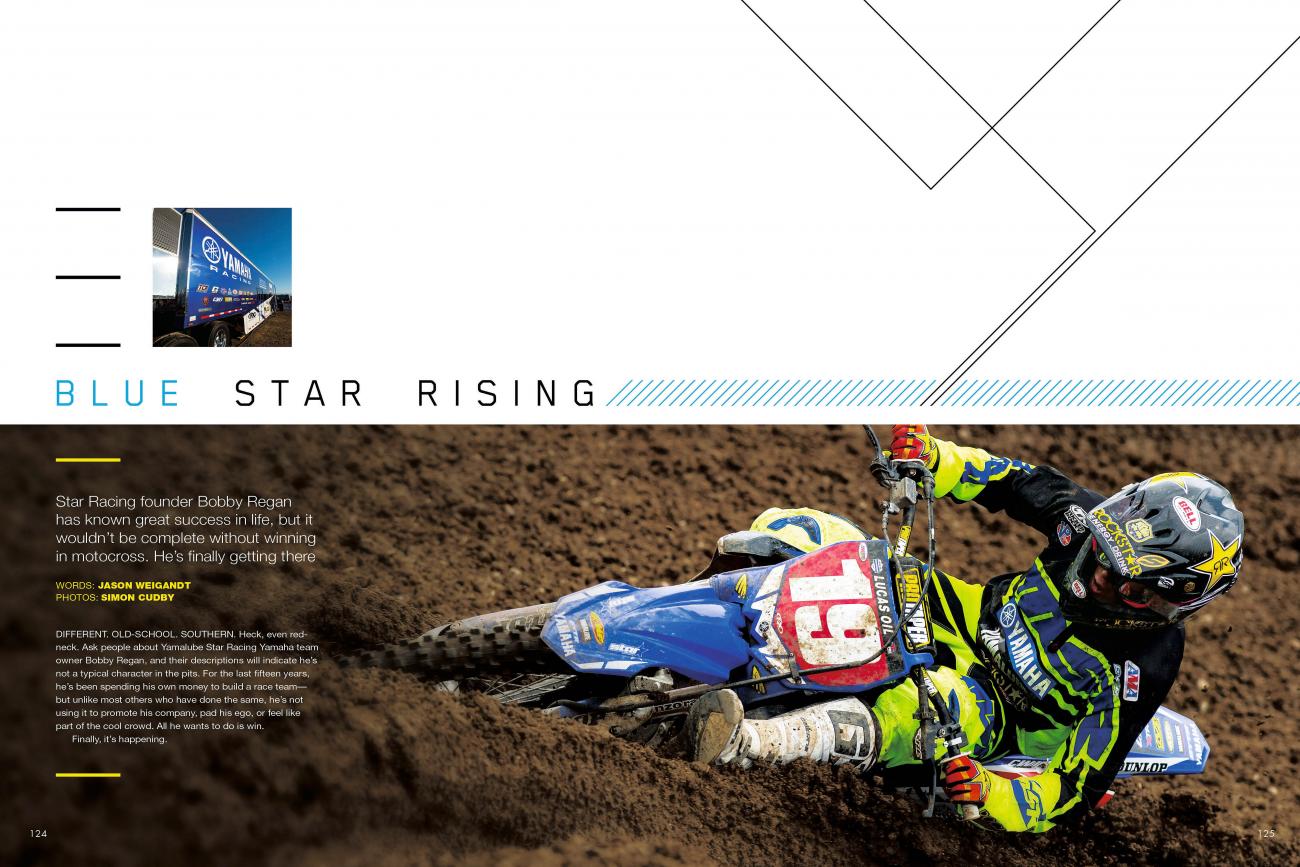 Along the way, we realize Bobby is a throwback type cut from a different mold of most in the pro pits. Carrying himself more like a classic 1960s football coach than a man-friend, Reagan isn't afraid to yell if that motivates his riders and staff. Because the ultimate goal isn't just being at the races, it's winning races. And now that the team is doing it, Bobby's never been happier.
Read the entire "Blue Star Rising" feature in the September 2014 issue of Racer X right now or look for the cover below on newsstands to pick up the issue in person.