Hey Ping,

He did it again. Did you hear JS7 say he missed the set up? Nobody has the perfect set up. That is why motocross is 90% rider and 10% bike. You have to overcome a "missed set-up" with technique, will, and determination. This isn't NASCAR!
Sincerely,
Big Al
P.S. Two-strokes are all it takes!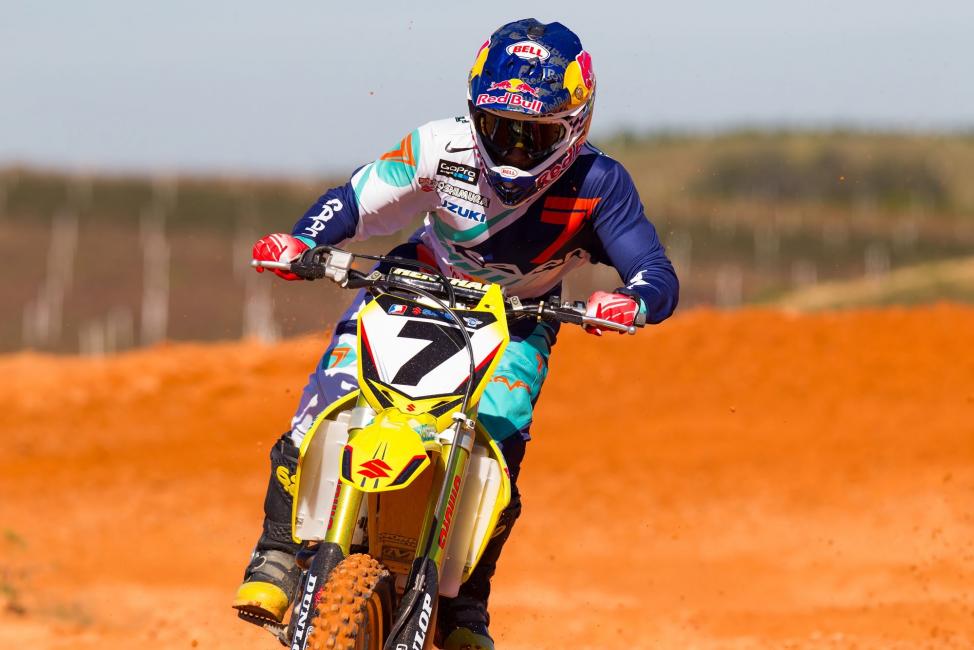 Big Al,
James certainly leaned on his bike setup issues as a reason he didn't win last weekend. All of his post-race stuff was a little confusing for me, actually. After his impressive opening moto win he pulled his helmet off and if I hadn't just watched him race a motorcycle for 35 minutes I would have sworn he was on his couch watching the Golf Channel and on the verge of drifting off into a good nap. He didn't have a bead of sweat on him and there was really no happiness whatsoever that he just won his first moto of the year. It was all a little strange for me. And his constant obsession with bike setup is getting a little old. This is exactly the same bike you've been racing for a couple years now with the exception of the forks. Even if the forks aren't ideal they have to have a decent setting by now. I'm with you on this one… time to just race.
PING
Hi Ping,
So I'm at the Hangtown National this year with my son. While trying not to have my bald head match Honda Red, I ducked under the Red Bull shade structure for a bit and pulled out the official program of the Nationals; I fine publication I might add. Anyhoo, I'm looking at the rider profiles that included everybody's height and weight. When did the world of Motocross go the way of liliputions. I mean, jeez, those are some small dudes. Are factories now scouting the horse racing tracks for future talent? As a old school racer of the '70's and '80's I remember "Too Tall" Mike Bell, The Golden Boy, Glover, or Too Hip Got to Go Rick Johnson and, in general, guys with size ruled the day. Heck, even the Flying Freckle Jeff Ward is taller then many of our current Motocross Royalty. Sure there are exceptions to any rule, Weston Peick is a monster of a man at 5'11, but my son and I started debating why this could be the case. We came up with these two theories and need you to be final judge and jury.
Theory one – Modern Suspension is so much better and thus a tall structure is not needed to supplment the pogo action as it was back in the day. I still remember the Huffman calling early supercross action and talking about how Too Tall is soaking up those bumps with his crane like stems. Today, a small guy then has a better power to weight, and having long limbs only slows down the reaction time.
Theory two – More mediphysical – Kids that have athletic skill, yet are never going to compete in the NBA, gravitate to sports that size is not a determining factor. Let's face it RV would never make it chucking the old footbal on Sunday's however gifted that freak is or how many pushup that militant Aldon Baker makes that dude complete. Yet, he sure can lay the hammer down in the dirt bike world.
Please grant your infinite wisdom to this important topic. Stay safe in the fire season down in So-Cal this year. Up in No Cal, we are about out of fresh H20 to send you this year, so you might want to have the powers to be to start looking at de-salting some beach water before you water usign hanger-ons down in So-Cal are offically out.
Love the column.
JR - Folsom CA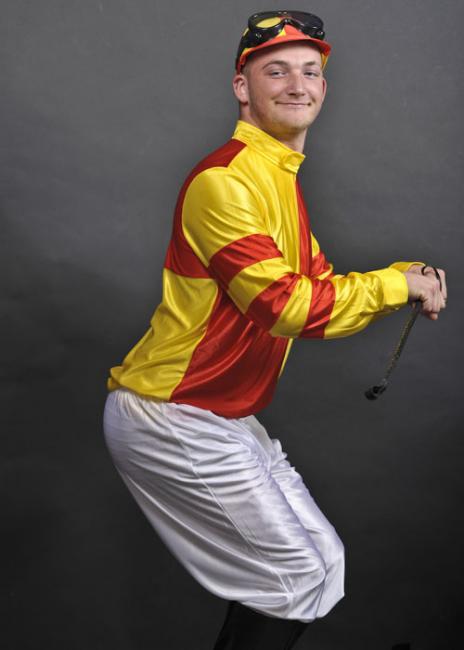 JR,
Very ballsy to write a letter in making a joke about short riders to a guy who can barely see over the snack bar window enough to make an order. Nicely done. I think the answer to this question has many parts. Guys who are really tall or really big tend to be pushed into basketball or football even if they love to ride it gets put on the back burner by the time they start playing competitively, which happens at a younger and younger age these days. And how can you blame their parents? They could take them riding and hope that Junior hits the jackpot and can make a living racing and then still walk without a cane when he's done. Or, they could encourage a stick-and-ball sport, which could lead to college scholarship if they show any potential at all. From there, even if they don't make millions as a professional or go to the Olympics they have a college education on their resume. From a parents perspective it is pretty lopsided.
Also, I think bikes are designed with a pretty average-sized rider in mind… in Japan. How many Japanese six-footers do you know? If the guys building and developing the bikes say they feel good to them, and they are 5'8", then riders in that height range will probably like it also. I know when Suzuki leaned heavily on Travis Pastrana to design their new bikes they had a completely different feel and I went from thinking they fit like a glove to being completely uncomfortable on them. Then, while RC was there assisting with development, I went back to feeling right at home on a yellow machine. Coincidence?
Finally, I think the bikes have gotten so much better that you don't need the brute strength you needed in the 1970s and 1980s to keep from getting spit off. Riding a 500cc two-stroke was a monumental task and bigger guys seemed to excel. With the improvement of bikes, technology and technique the ideal height of a rider has diminished. I don't think the Team Green guys are hanging out at the Kentucky Derby looking for the next Ricky Carmichael but being short isn't a liability in this sport. It's one of the things that makes it so great, especially for knee-high midgets like myself.
PING
Ping,
Why has Supercross not returned to Los Angeles Memorial Coliseum Stadium? It doesn't get used much and would be perfect with the retro look on bikes and gear .
bobby o
Bobby,
Off the top of my head I would say a few good reasons are theft, assault and vandalism. There are some rough areas down there and some of the general rules of civility don't seem to apply. The last couple times I raced in the Coliseum in the late 1990s we were always hearing stories of parts being stolen and team haulers and equipment being vandalized. Bikes are regularly stolen out there and the stadium itself is antiquated and dirty. Supercross triples included, the sketchiest thing I did all day during those rounds was walk alone to my car after the race and get myself back on to a major freeway. I don't mean to rain on your parade but I'd rather do several rounds in Orange County than risk life and limb.
PING
Have a question for Ping? Email him at ping@racerxonline.com.