Welcome to Racerhead, coming to you from Glen Helen Raceway (feels good to write that again, by the way). Today will be a very busy day, as Racer X Illustrated has rented the track for a morning Racer X Rider Day, and then in the afternoon we have reserved the track for pros only for three full hours. It will give everyone one last chance to see the full layout for next Saturday's Red Bull Glen Helen National opener, which is shaping up as something really special. I would like to thank Bud Feldkamp and Lori Bryant for letting us use the track today, and also Jody Weisel and Karl Scanlon for the work they've done to get it ready for today—we're all in this together.
Yesterday, MXA wrote: "The race that SoCal fans waited four years for—is now only a week away." I have to agree. As I took a lap around the track with Jody and Karl yesterday it was pretty cool to see how pumped up everyone was, and some really fast guys were there practicing until the very last minutes, including Valli Motorsports Yamaha's Christophe Pourcel; Honda Muscle Milk riders Justin Barcia and Trey Canard; Monster Energy/Pro Circuit Kawasaki's Blake Baggett, Dean Wilson, and Darryn Durham; Monster Energy/Team Tedder's Dakota Tedder, and more. And I had missed the earlier riding when I'm sure guys like SmartTop/MotoConcepts' Mike Alessi and Yoshimura Suzuki's James Stewart were out there burning laps too.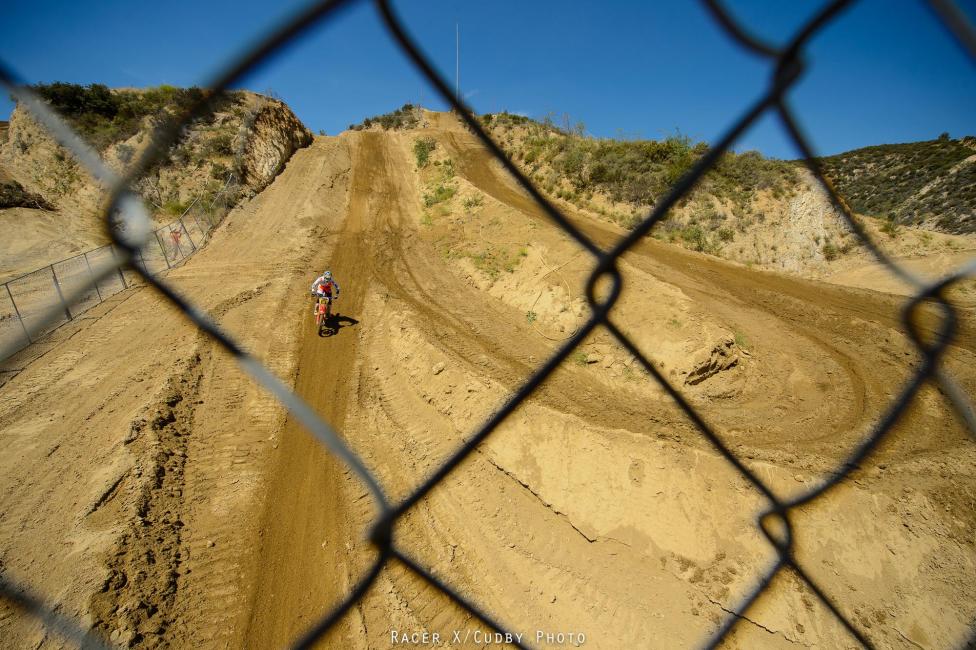 The track itself looks downright spectacular, and it's exactly what Southern California wanted to get back to after seeing different venues hold the race the past four years. The differences that MX Sports had with Glen Helen (and vice-versa) all got worked out with the help of Tom White and folks like Mitch Payton, Troy Lee, John Perry, and more. It's good to start the series on a much different note than last year's ended, and I think we're in for a really great summer. The track has a Saddleback look and feel right now, with some very sheer uphills and downhills and road jumps. The work and pride that everyone at Glen Helen has put into their return to the Lucas Oil Pro Motocross Championship is matched by what we've been trying to do with the series itself, and it's good to be on the same page again. Motocross will be better as a result of our shared pride and ongoing efforts to make this whole deal better from start to finish—not just MX Sports, but NBC and Alli Sports and every other promoter in the NPG. It's going to be a fantastic summer.
With that, I need to get back out there, so let me turn it over to the other guys here.
RV UPDATE (Steve Matthes)
Just eight more days. That's it and then we're off for a twelve-round series that, in the words of Larry Huffman, features the mud, the blood, and the beer. Having these two weeks off after supercross has been great, and I hereby nominate the powers that be to continue to keep this system for the sanity of the riders, teams, and people who go to the races. All in favor? Okay, good. Stamp it.
One rider who won't be there, of course, is Monster Energy Kawasaki's Ryan Villopoto, who went under the knife to get an ACL done. I know some people looked at RV just crushing it the last four supercross races and wondered how anything could possibly be wrong with his knee, but I spoke with trainer Aldon Baker a bit this week and he touched on a few things.
Villopoto could've raced the outdoor series this year, but Camp RV felt there was a better than 50 percent chance that at some point his knee would continue to pop out and surgery would be needed. And depending on when that happened, it would've affected Villopoto's 2015 supercross season. So the potential was that two series would have been ruined had they not stopped right now and gotten the knee looked at. Although Ryan looked great on the track, you could see him limp getting off the bike every now and then.
With an ACL gone and meniscus all ripped up, I saw Villopoto taping his knee pretty heavily during the series. According to Baker, the first time it popped out was Detroit in the main event. Looking at the lap times in the main, it was pretty obvious when the knee did come out:
Lap 7 56.306
Lap 8 59.551
Lap 9 56.587
As far as the retirement talk that's been floating around, as far as Baker knows, Ryan will be racing in 2015—the last year of his contract—and then calling it quits.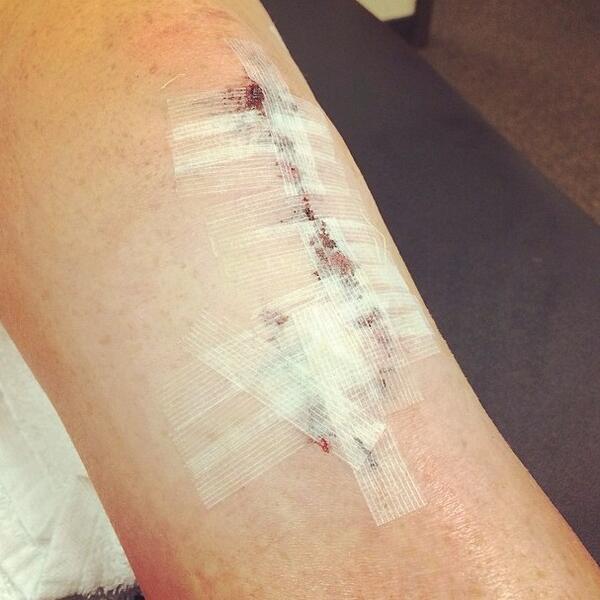 WHARTON TO AMA SUPERMOTO (Aaron Hansel)
After injuring his knee during supercross, GEICO Honda fill-in rider Blake Wharton kind of slipped off racing's radar, leaving media and fans wondering where the talented 250 rider would end up this summer. Well, with his knee not healing in time for the 2014 Lucas Oil Pro Motocross Championship, Wharton has turned to AMA Supermoto for his two-wheeled racing fix.
"It's something to keep me busy while I finish healing up and get ready for supercross next year," Wharton says. "Nobody wants to sit on the couch and do nothing for months on end. I've always thought Supermoto was really cool, although I've never had a chance to really race it. It'll be fun. Everything we do in racing is really serious, so it'll be fun to do something competitive that's different. I got the street helmet and the suit—I'm ready to go racing!"
Wharton will team with Brandon Ward to contest the Supermoto Nationals (the series actually started in April, but Wharton's first race will be in Wisconsin in two weeks), and the two will document their adventures with their own web series.
"I don't have a lot of experience with Supermoto, and I'm just going into it with an open mind and to have fun racing a motorcycle," Wharton adds. "I just want to go out there and do some battling. I think it'll teach me and help me learn some new things too. Some of the supercross tracks, especially Vegas, have sections that aren't much different."
As for the Supermoto series itself, it's being run in conjunction with larger events, such as AMA Pro Road Racing and Regional NASCAR. There's even a race in September in downtown Sturgis! To learn more about AMA Supermoto, head over to www.amanationalsupermoto.com. To sponsor Wharton and Ward's team, send an email to Brandon@jwracingproducts.com.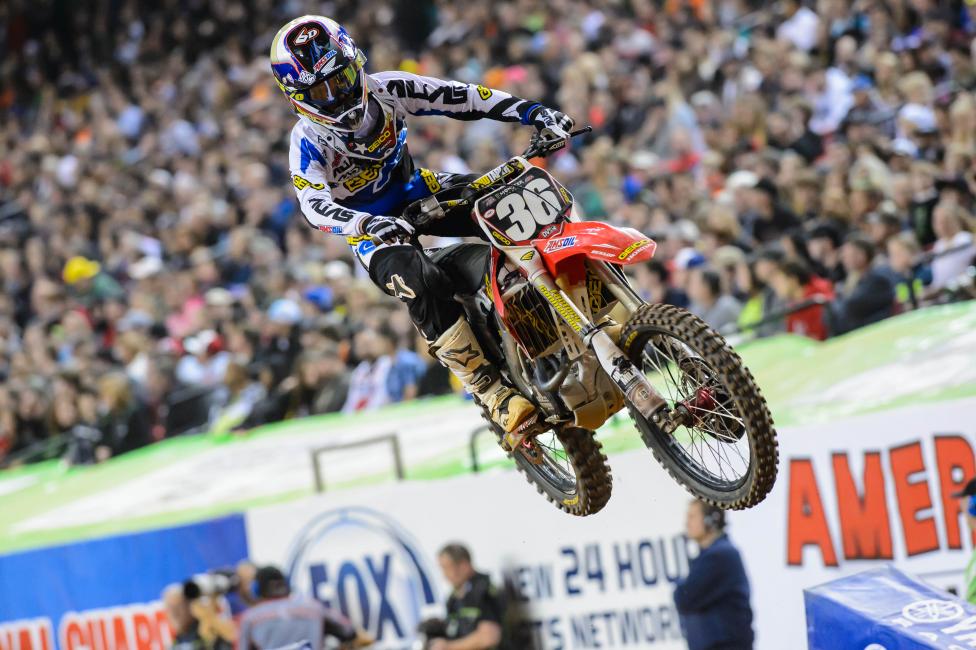 BIGGEST SUPERCROSS SEASON EVER (Weege)
The numbers are in and they're good: This was the largest year ever for Monster Energy Supercross attendance. The series increased the season total from 848,485 last year (a record at the time) to 876,370. Check out the full figures below:
Anaheim, CA (1) 45,050 

Anaheim, CA (2) 40,682
Anaheim, CA (3) 42,139 

Arlington, TX 54,421
Atlanta, GA 69,785 

Daytona Beach, FL 45,000 

Detroit, MI 50,856
E. Rutherford, NJ 62,217 

Houston 49,759 

Indianapolis, IN 59,919
Oakland 47,339 

Phoenix, AZ 49,834 

San Diego, CA 56,828 

Seattle, WA 53,927 

St. Louis, MO 60,213 

Toronto 48,892
Las Vegas 39,509 

YEAR TOTAL 876,370
But live attendance is just a slice of the pie in today's sporting environment. TV and digital are obviously taking larger roles. The TV brand switch from Speed to Fox Sports 1 brought a concerted effort to increase numbers in the coveted male 18-34 demographic, and ratings in that demo were up 35 percent this year. 
Also, Monster Energy Supercross' audience for live events on FOX Sports 1 this season has a median age that is five years younger than last season's audience on SPEED (40.7 vs. 45.7) and the three-hour pre-race Supercross Live streaming show on SupercrossOnline.com was up 12 percent in live total viewers over 2013 (I believe my five-minute appearance on the show in Las Vegas was responsible for much of the boost, no?). The international distribution of Monster Energy Supercross reached record levels in 2014, as nearly 200 countries aired Monster Energy Supercross, including live coverage from Australia. For the first-time ever, 175 military bases around the world aired Monster Energy Supercross races live on the American Forces Network.
Social Media (Through the May 3, 2014)
Facebook: 1.6 million
Twitter: 138K
Instagram: 62K
YouTube Views: 22.5 million
Website Pageviews: 14.3 million
Livestream Views: 2.9 million
Overall, things just keep getting better for supercross, and that's good for everyone, really.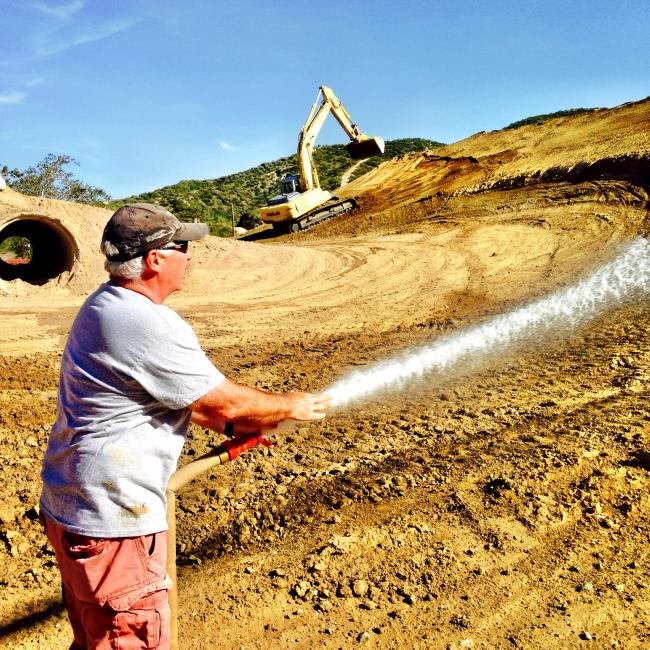 PRO PERSPECTIVE – DONE DEAL (David Pingree and Jason Thomas)
Ping: I always felt like having a deal signed with another team before the end of the season changed the vibe under the tent. All involved still want to go out and do well on the weekends, but the camaraderie among team members can fizzle. I rode for Pro Circuit for three years, and in 1997 Mitch decided he'd had enough of me. As the outdoor season drew to a close I was signed to the newly formed FMF Honda team, and Pro Circuit was bringing in amateur Team Green star Nick Wey. Nick was all set to join Pro Circuit full-time in 1998, and the mechanic who was working with me at the time, Kenny Germain, was going to be paired with him for the next season. So Mitch made the call to put Kenny with Nick and give me a new mechanic they had just brought on to finish out the last three rounds of the series. It worked out fine, but splitting up a rider-mechanic duo like that is usually not cool.
Anyway, I think for Roczen and Barcia and others who know they won't be under the same awning next year, this summer will be all business. Results are still the bottom line for these guys, and they want to do well for themselves as much as their teams. Will Honda spend more time working with Trey to get him happy? Will Roger be keeping a closer eye on Dungey up in the tower than Roczen? I'll bet those exact questions go through Ken and Justin's heads sometime this summer.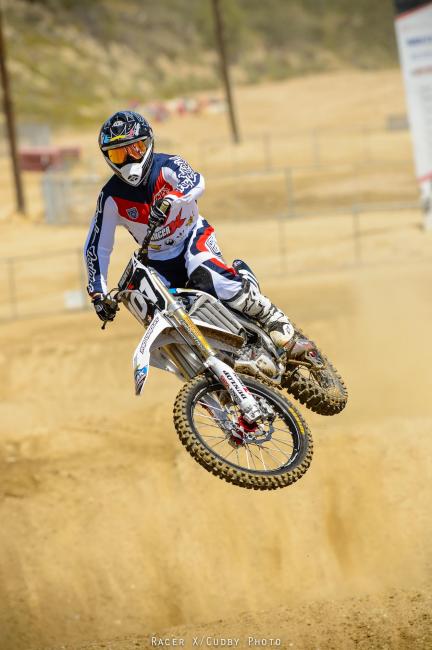 JT: I think the situation can vary quite a bit from rider to rider and team to team. For the riders moving up to the 450 class, it doesn't seem to matter at all. The team knows he's moving on to greener pastures and out of their wheelhouse, so there isn't any animosity. The issue really arises when a rider makes a sideways move to a competitor. Knowing all of the data and knowledge teams are currently collecting can be shared with the competition in a few short months makes many teams uneasy.
The dynamic starts to break down as technicians are less motivated to test with a departing rider and resources get shifted elsewhere. It simply is the nature of the beast. The rider starts spending more and more time over at his future home, assuming everything will be just dandy once he crosses over. Ideally, everyone can understand the bigger picture and realize how small the sport is. Riders bounce around and sometimes bounce back to where they started. Friendships can endure the switch as long as everyone understands the circumstances and business aspect of this sport.
We all got into this sport because we love riding motorcycles, and long after the current riders retire, we will still share that passion. The friendships and working relationships forged during my career are one of the greatest trophies I ever received. Hopefully these guys switching teams can remember that.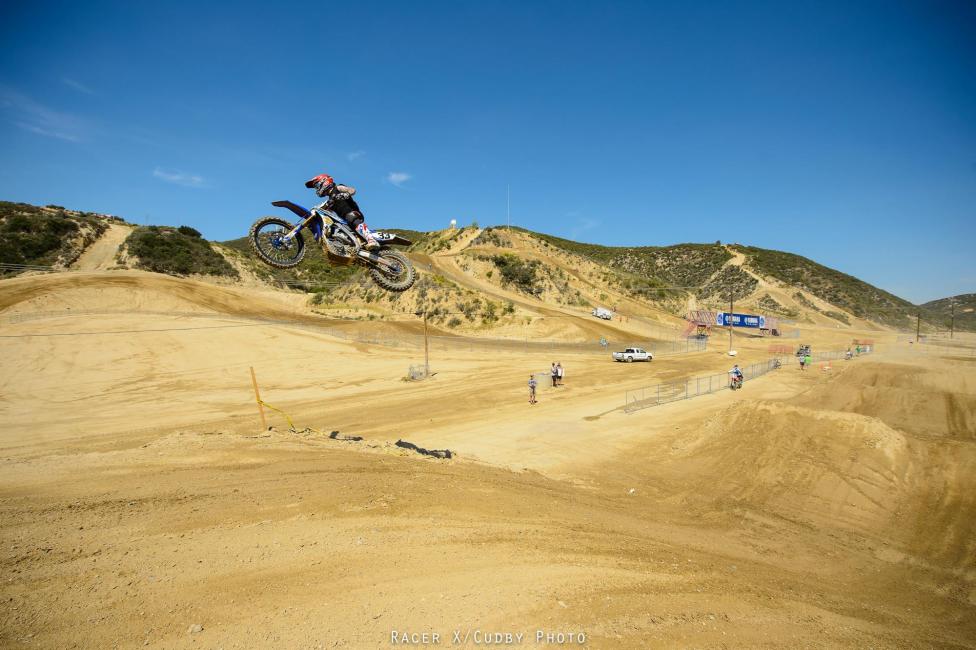 OPEN HOUSE (DC)
The activities surrounding the opening round of the Nationals got up and running last night with an open house over in Irvine at the new HQ for Answer/MXSR/Pro Taper and more. CSG opened its new building and brought in the industry and a bunch of very fast riders, including newly crowned East Region 250 SX Champion Justin Bogle, SX rookie of the year Cooper Webb, RCH's Broc Tickle, Team Kawasaki's Jake Weimer, dark-horse title contender Zach Osborne (yes, he's going to win his first national this summer!), and Moto Mafia Crew's Nick Wey. It was good to bench-race with all those guys about the end of SX and the beginning of outdoors, and they all seemed ready for the start of the outdoors (except Wilbur and Broc, who are still on the mend). Tickle showed me and Simon and GuyB from Vital MX his back scar from surgery, and all I can say is Damn! I managed to spill a Pabst Blue Ribbon on my iPhone—sorry for the mess on the floor, Randy "East Region 250 MX Belize Champion" Valade!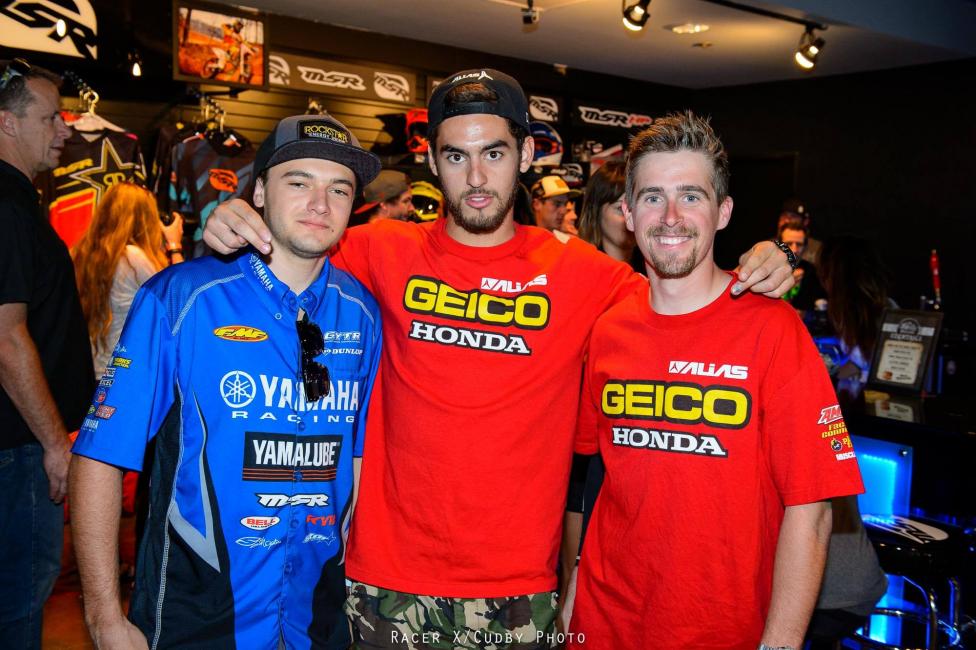 YOUR COLLECTION: KAWASAKI BIG HORN RACER (DC)
We received this submission for our old Your Collection series, which was sponsored by the old-school-loving moto men at Throttle Jockey. It came from Jon Rhodig.
"This is my F21M Green Streak/F81M tribute bike I call The F9 Project. Built from two Kawasaki F9 Big Horns that are seen in my original 'Barn Fresh' series. The bike is modified using information found in the (rare) Kawasaki F5 (Big Horn) Speed Kit manual and the article 'Making the Big Horn Hotter.' The modifications to the bike include changes to the cylinder porting per the Speed Kit manual, cutting the rotary valve disc for more duration per the manual, reshaping the transfer ports, eliminating casting flash and gasket matching to improve air flow. In addition to internal engine modifications some period correct performance parts are also used. These parts include a Bassani expansion chamber, Boge Mulholland rebuild-able and tune-able shocks, period replacement aluminum foot pegs among other things. Some minor modifications to the frame were made for weight savings. All the modifications are in homage to the F81M that shared a lot of similarities with the F5/F9 Big Horn but was specifically built for motocross/scrambles. One picture shows an example of the shape the 2 bikes were in when I pulled them out of the barn as seen in the first episode of the The F9 Project video series. I call this my Kawasaki Big Horn racer."
Check out more of Rhodig's project here.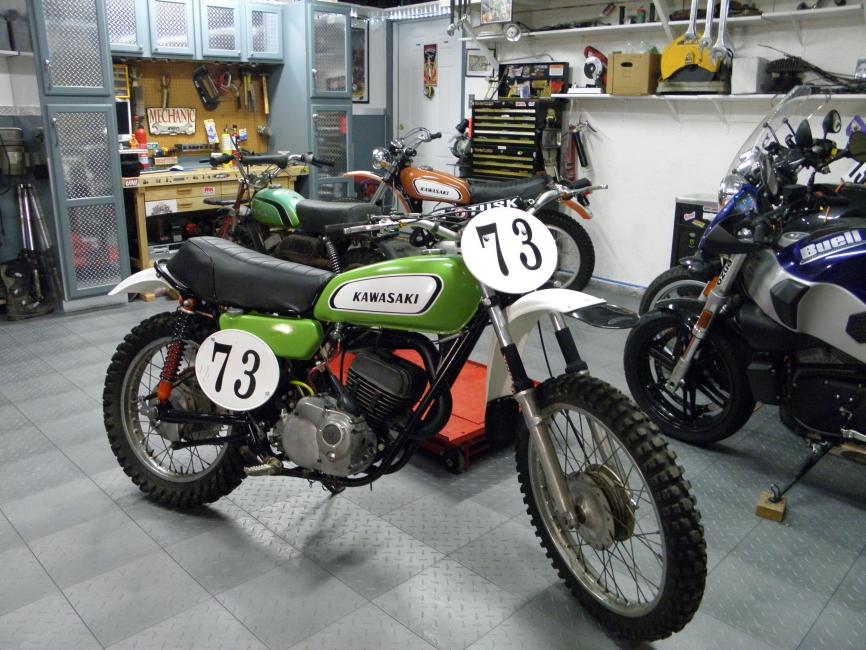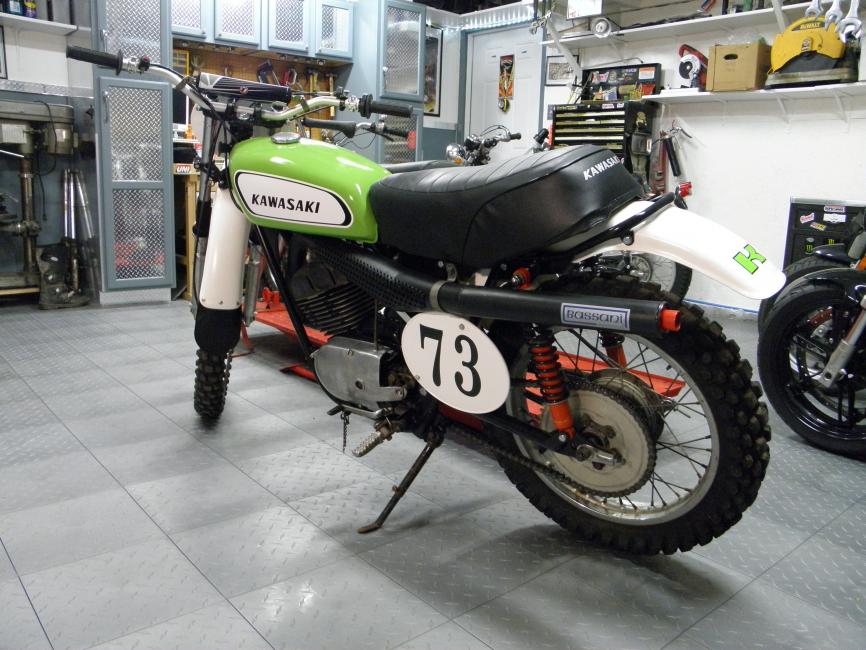 MEANWHILE, IN INDIANA... (DC)
The work is ongoing at the new Indiana National track, the Ironman MX in Crawfordsville, which will host a Loretta Lynn's Regional in three weeks. Marc Peters and Jeff Russell have been out there working on the new track, and here's how it looked on Tuesday from the camera phone of Roy "Capa" Janson.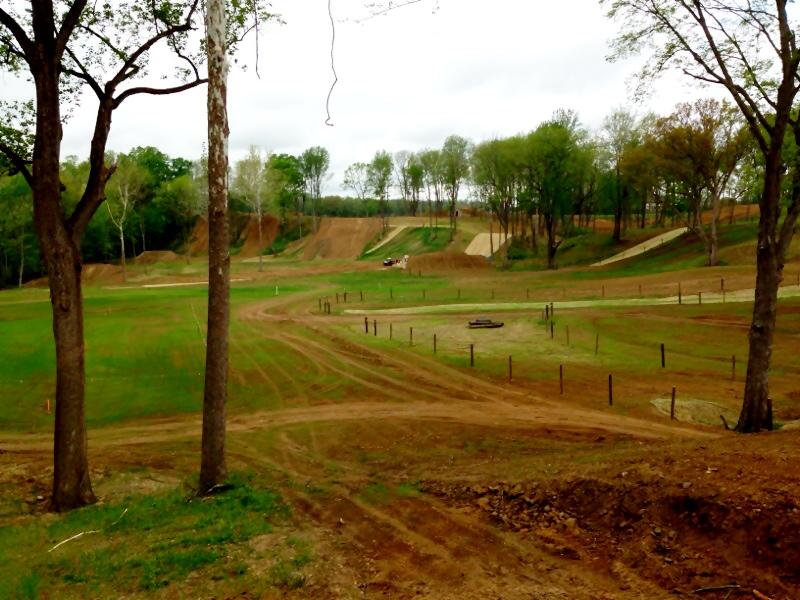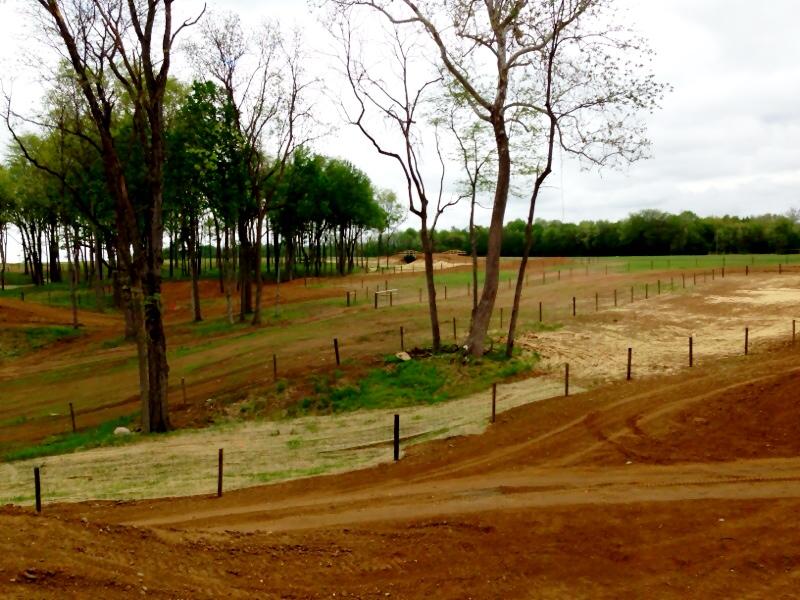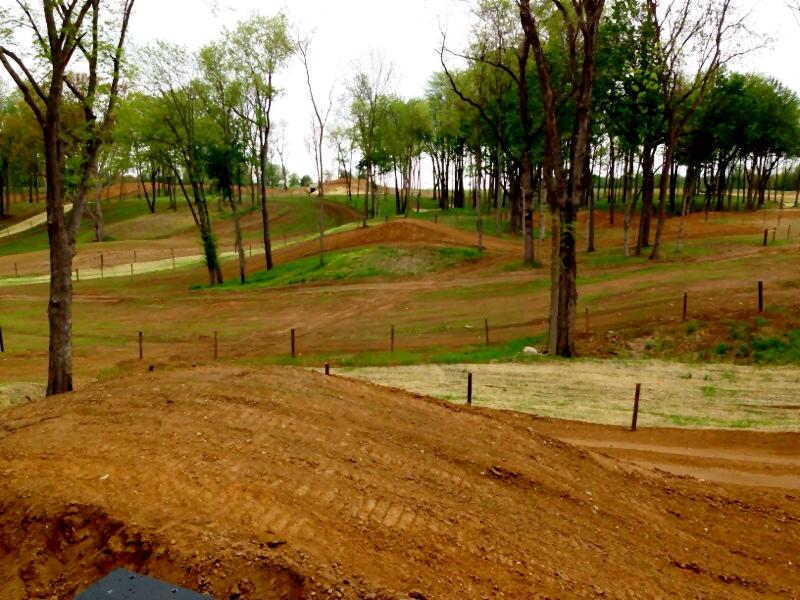 GNCC WEEKEND HIT LIST (Weege)
The AMSOIL GNCC series presented by Maxxis, an AMA National Championship, is rolling toward the halfway point. Here's a news and broadcast update so you can keep up:
Last Weekend's Race Result: Rd. 6 at Loretta Lynn's
OA
Charlie Mullins
2nd
Kailub Russell
3rd
Josh Strang
Point Standings after 6 rounds:
1.
Charlie Mullins
155
2.
Kailub Russell
143 (-12)
3.
Josh Strang
111 (-44)
4.
Jordan Ashburn
93 (-62)
5.
Paul Whibley
89 (-66)
11.
Chris Bach
51 (-104) Honda Johnny Campbell Racing
15.
Ryan Sipes
33 (-122) Rockstar KTM (the MX guy!)
Upcoming Broadcasts: GNCC makes its season debut on NBC Sports Network this Sunday, May 18 at 4:30 pm EST with Rd 1 – Mud Mucker (FL) ATV & Bike Highlight Show.
Next Race: Rd 7 Rocky Mountain ATV*MC Mountaineer Run
Masontown, WV | Saturday, May 24 - Sunday, May 25
Get ready for live coverage from both days starting at 1:00 p.m. eastern on RacerTV.com.
Bonus! Here's a highlight film from the Limestone GNCC a few weeks ago—it was a good one.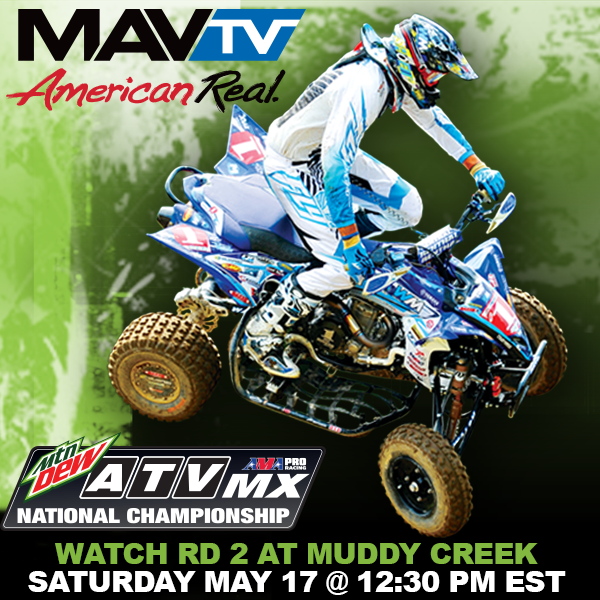 ATVMX WEEKEND HIT LIST
We know you're pumped on Glen Helen, but you know there's another AMA Pro National Motocross Championship, right? It's the Mountain Dew ATVMX National Championship—and they're racing this weekend at High Point.
This Weekend's Race: Rd. 3 – Maxxis ATV Stampede at High Point Raceway, Mt. Morris, PA
Point Stadings:
1.
Chad Wienen
94
2.
John Natalie
88 (-6)
3.
Joel Hetrick
76 (-18)
4.
Josh Upperman
69 (-25)
5.
Jeffrey Rastrelli
61 (-33)
Upcoming Broadcasts: RacerTV.com will be broadcasting this weekend's High Point pro race live online from 2:30-5:30 ET this Sat., May 17.
Also! ATVMX has a new TV deal this year on MAVTV. Check out the broadcast of Rd 2's Pro race from Muddy Creek Raceway this Saturday, May 17, at 12:30 ET on MAVTV.
One more! Check out Natalie's Way: Inside the ATV Nationals.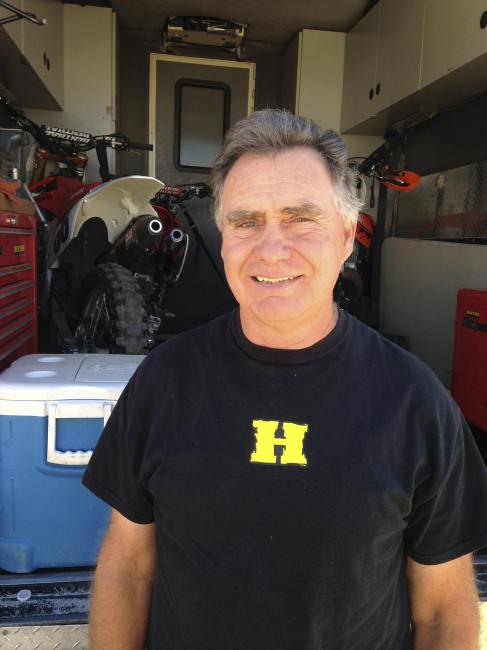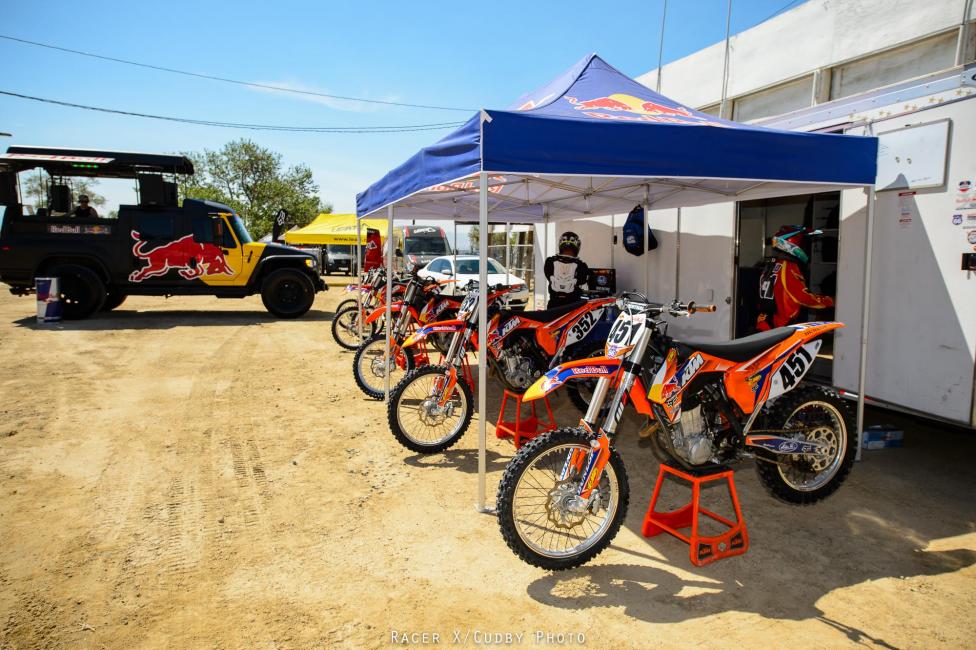 RANDOM NOTES
My Lucas Oil is giving away two First Class Passes to each round of the 2014 Lucas Oil Pro Motocross Championship. Registration is now open and the Red Bull Glen Helen National winners will be chosen on Tuesday. Good luck and see you at the races!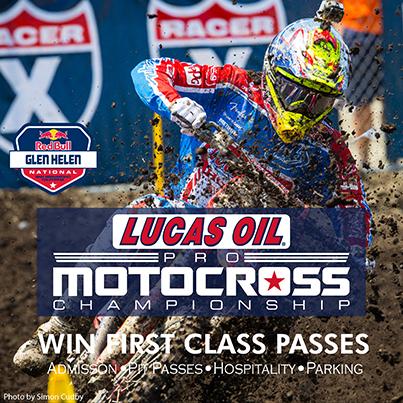 Steve Matthes broke down the top 15 in the 250SX West class for an honest look at the points here.
And look, he did the SAME thing for the East Region.
The Canadian MX series lost a Metcalfe, gained a Hill and The Newf and Ryan Gauld got together for a podcast preview of that series here.
29 Questions with Andrew Short's mechanic Nate Alexander here.
Great minds think alike—on the same day Ping did a column on this site titled "Stopwatch Nationals," Jason Thomas did the same over on Pulpmx right here.
For the latest from Canada, check out DMX Frid'Eh #21.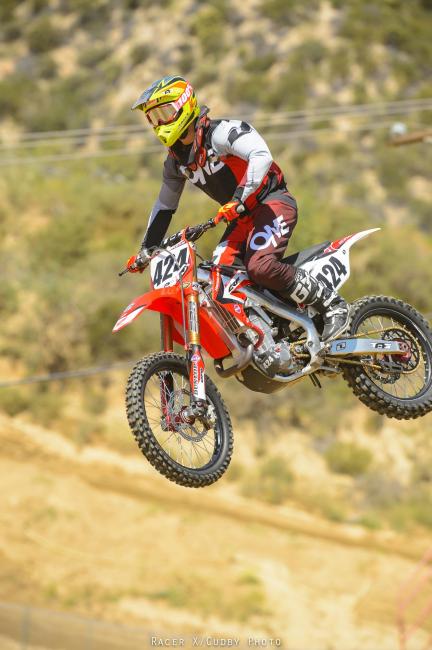 Sunshine Motocross in Clearwater, Florida, is holding a benefit ride to help Dale Boorman, who recently lost his life. The track will be taking donations and will have a silent auction with 100 percent of proceeds going to the family. The event will take place Saturday, May 31, from 10:00 a.m. to 3:00 p.m. It will be $20 to enter, which includes rider fees. For more information visit www.sunshinemotocross.com.
Check out this feature produced by Sky Sport Speed Show on Kiwi MX2 Champion Kayne Lamont. Kayne is currently second in the Australian National MX2 Class with round 4 taking place this weekend.
And before we sign off, we want to send a big get-well-soon to Troy Lee, who had a crash last week and suffered a fractured pelvis. We're all hoping for a speedy recovery, Troy.
Okay, that's all for this week—thanks for reading Racerhead. See you at the races.