The Cycle Trader.com Rock River Yamaha team ended the 2014 Monster Energy Supercross Championship with a bang by putting all three active riders in the mains, a record for the team, with each rider posting (or matching, in Alex Martin's case) their best finish of the entire season. By itself it was a fantastic night, but to understand how meaningful those results truly are, you have to know the team's story.
It's early January, and as the first race of the season approaches, things are very much looking up for Cycle Trader.com Rock River Yamaha. The team was originally meant to be nothing more than a landing spot/stepping stone for Rock River Yamaha's amateur riders on their way to bigger things, but has progressed far beyond those intentions. Rock River had become a legitimate pro team, and armed with their first ever title sponsor, Cycle Trader.com, and a JGR engine and suspension package (also a first), the team was set to break club records in a big way with headline riders Ben LaMay and Alex Martin.
It didn't quite work out that way. Racing's ugly side struck a staggering blow when LaMay crashed hard just days before the opener, dislocating his wrist and breaking his eye socket and upper jaw.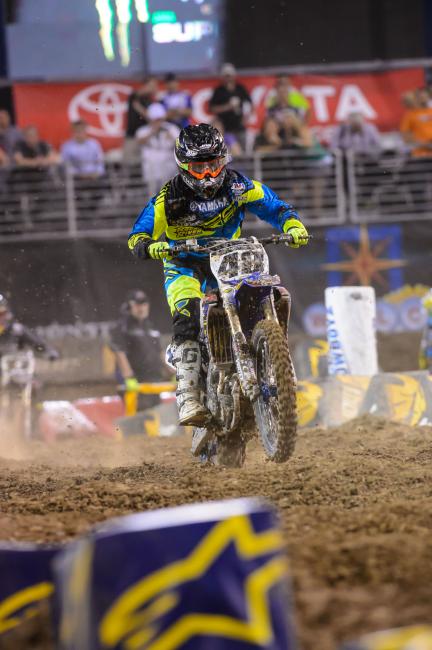 Recalls team manager Christina Denney: "For the first time in a while Ben [LaMay] had everything he needed and was coming into the season strong. He was going really fast, was riding at the JGR test track and working with those guys and riding at the Yamaha test track a lot, too. Then I flew out for A1 on Tuesday, and when I landed I got a text message from Ben saying, 'I'm in the hospital.'"
It was gut wrenching for Denney, whose passion for the team and genuine concern for her riders both run deep. But as heartbroken as she was for LaMay, the show had to go on and after spending several hours in the hospital she called Kyle Chisholm, who was still looking for a ride. A program was put together that day and the mad scramble to turn LaMay's bike into Chisholm's bike was under way.
"Kyle only had two days on the bike before Anaheim, and they weren't even really full days because we were trying to do testing and build the bike for him in that time," Denney says. "We had two days to do things that take months. We got it close enough for him to ride, but when he didn't qualify at A1 it was pretty evident that the setup wasn't for him."
Soon, a makeshift shop was created in Chisholm's garage in his home. Denney hit the local auto parts store for shop supplies like drain pans and towels, and unloaded a cache of parts and Yamalube from the team hauler. JGR suspension specialist Tim Shutt was flown in to assist with setup, including accounting for the dramatic weight difference between Chisholm and LaMay. After several healthy servings of frustration and hard work, things started to come around and Chisholm began to make mains and show improvement. It appeared as though the season that CycleTrader.com Rock River Yamaha had envisioned would indeed become a reality, albeit a bit tardy.
Fast forward to the week before Daytona. Chisholm is practicing for the toughest supercross race of the year at Chad Reed's house. He goes down hard and hurts his shoulder. The injury would knock him out of action for six rounds.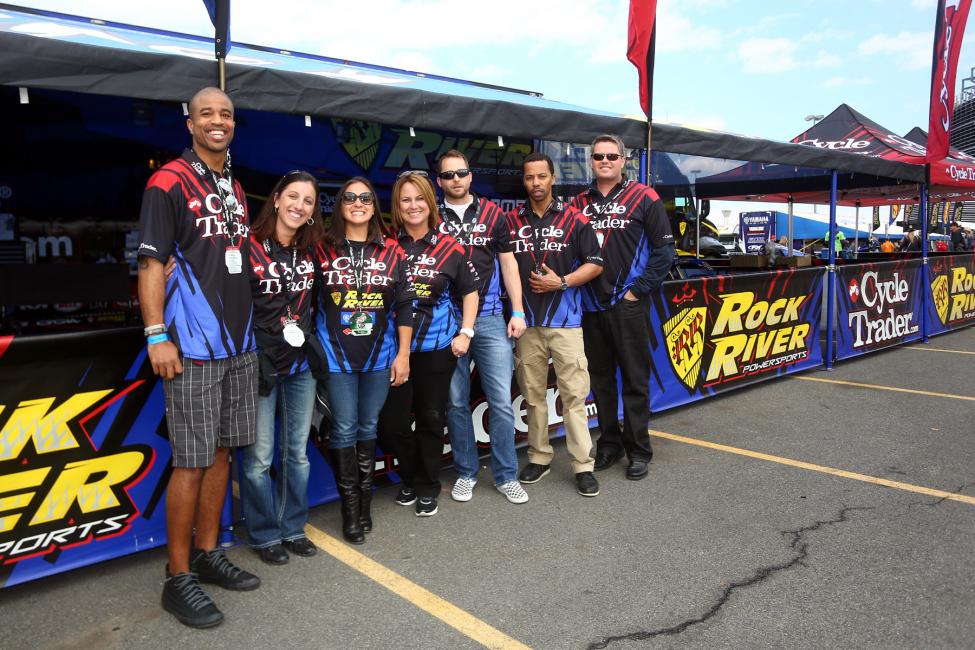 Another tough blow, but at least Martin, who was contesting the Eastern Regional 250SX Championship, was creating a Cycle Trader.com presence by pulling in good results. But the 450 program was dead in the water until Detroit, when LaMay returned from his preseason injuries. But when he did come back, he crashed hard again in practice and sustained a concussion, extending his streak of missed races by two more. Could things get any worse for the team's premier effort?
The answer, fortunately, was no, and even though it was late in the season the entire team continued to put in the effort to get to where they believed they could, and should, be.
"I didn't expect miracles in the beginning, but as we improved week by week, I thought we'd get there. Everyone just kept working through it," Denney says. "From our crew chief and mechanic for Kyle Chisholm, Scott Rabon, all the way to our driver, Ben Hamilton. Scott has a full-time job and a family at home and travels to the races on the weekend. Even when we didn't have a 450 guy racing, he still came and worked. And Ben doesn't get the recognition he deserves, either. He sets the positive atmosphere and mood in our pits, drives everywhere, keeps the truck maintained, cleans the trailer inside and out constantly, goes grocery shopping, cooks for us and so much more. If he wasn't here I'm not sure I'd even be involved with the team anymore."
With dedication like this, it was only a matter of time before the team pushed through for a record night, which came at the finale in Las Vegas when all three active riders (the team has another 250 rider, Greg Gehrer, but multiple injuries kept him off the track all season) made it into their main events. They finished the race in grand fashion too; Chisholm had a season high of eleventh, LaMay a season high of twelfth and Martin matched his season high of seventh. It was the type of night the team knew they were capable of producing.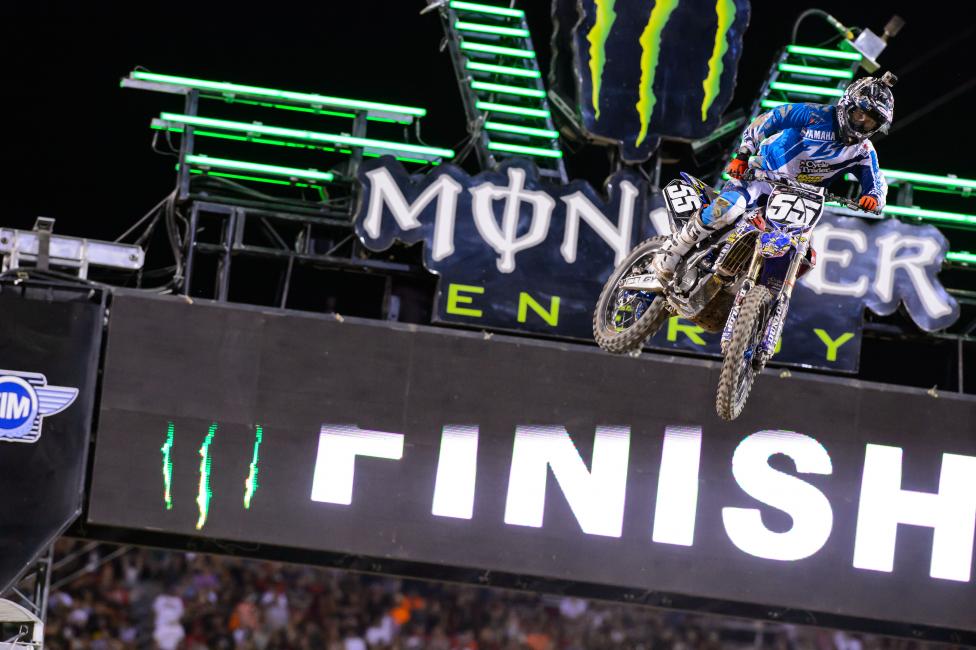 "We really ended the season on a high note," Denney says. "I feel like all the work definitely came together to a good ending, and it was very rewarding. Each year has been a growing year for us, but this year we've had the most growth, even with all the injuries and setbacks we've had. We're more legitimate and competitive than we've ever been, and none of this would have happened without our title sponsor, Cycle Trader.com."
So what's next for this rising team? The 2014 Lucas Oil Pro Motocross Championship, of course. Chisholm is headed to Canada, but LaMay, Martin and Gehrer will carry the on-track torch for the Cycle Trader.com Rock River Yamaha crew in their quest to make 2014 a banner year.