Davalos Update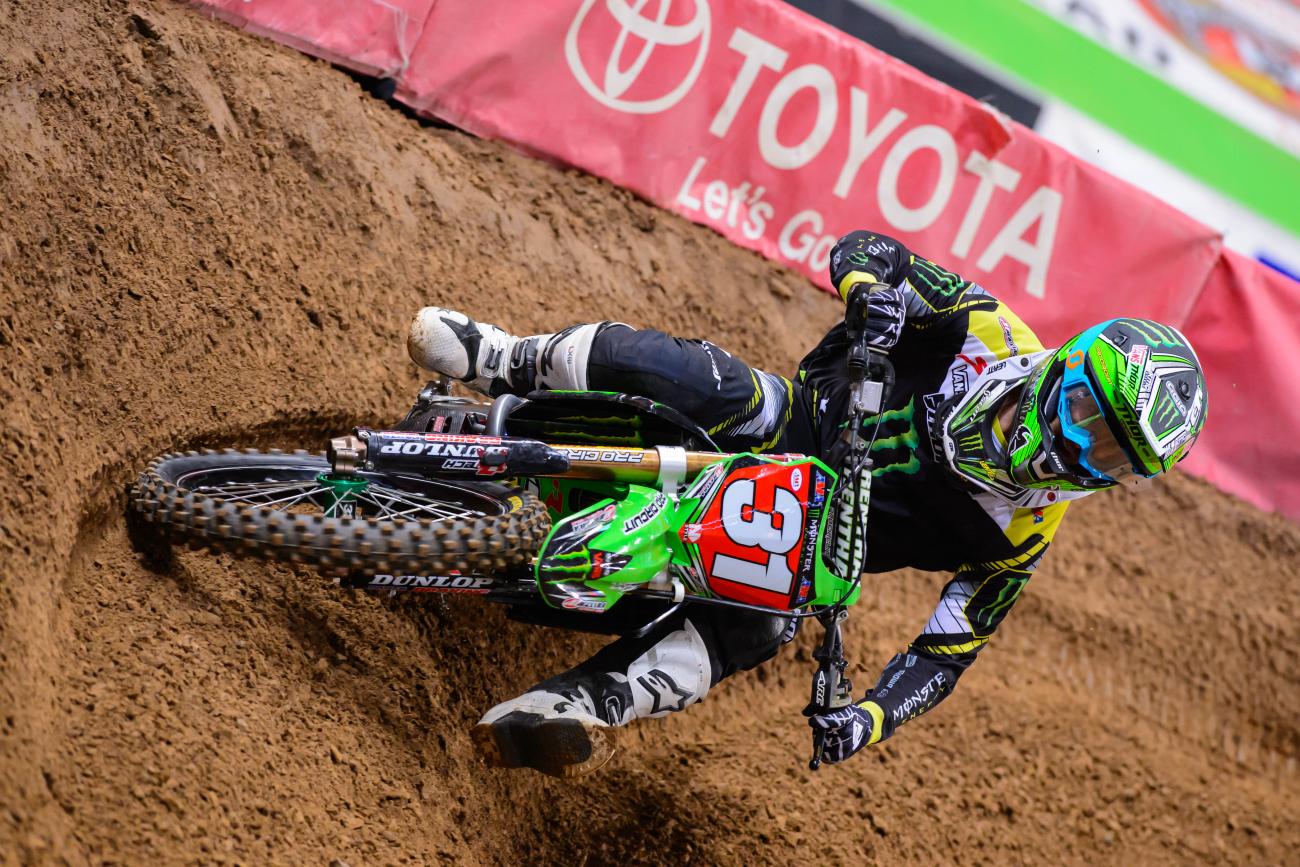 Earlier in the week, Racer X learned that Martin Davalos went down in a crash at Milestone in California. A reliable source had told us that the Monster Energy Pro Circuit Kawasaki rider has fractured both ankles and maybe also have fractures in his feet, which leaves his status as doubtful for the final two rounds of Monster Energy Supercross. Obviously, this is a huge bummer for everyone involved.
There is a press conference scheduled at Met Life Stadium today featuring the top 450SX riders, but we'll try to get more information on the 250SX East points leader when we can.
**Update: Davalos posted the following on his Instagram:
Tuesday was a day that's gonna be hard to forget in my life. I was getting ready for the weekend coming up in New Jersey, I was practicing at a local public track in Corona, California. During my warm up a very strange thing happened, something crazy and unexpected, the master link on my chain broke while going through a rhythm section. It made me go over the bars and I landed really hard on my feet. Unfortunately, I dislocated my right foot and shattered my scaphoid in 9 pieces. I had to have surgery to fix it all. The other foot is really bruised also and can't really put any pressure on my heal, we initially thought I had broken the heal but good news it's not broken, just really bruised. I want to thank my whole team Monster Energy Pro Circuit Kawasaki, Parts Unlimited, Thor, Scott, Alpinestars, Vans, Leatt Brace, my trainers Ty Kady and Brock Sellards, my mechanic Dave, and my whole family. This year it's been amazing to me and I couldn't have done it without these people. Thank u for sticking by my side and for believing in me and also to all my friends and fans that do believe in me and have supported me through my whole career. It's time for me to heal up and get better so I can ride again soon. God bless all of you.