When Blake Baggett is on, he's darned fast, and also pretty funny. We chatted with him after his big win at Daytona and got a classic.
Racer X: You're good at Daytona, dude.
Blake Baggett: They should have a whole series here. We were just talking about it, 12 rounds.
Even like an Anaheim 2, 3 situation. Daytona 1, 2, 3 maybe?
No, Daytona 1, 2, 3 through 12.
Do you even know why you're so goodhere? We just kept saying over and over "Oh, it's so outdoors-like." Is that why?
I don't really know because I hate sand even though they sent me to Lommel….
[Laughs] Yes and things went awesome there. I know you hate sand and there's not sand at your backyard in California, but sand is rough and gnarly. It seems like rough and gnarly works for you, and that's sand.
Yeah, just rough and gnarly, whatever the type of dirt is, I don't think it really matters.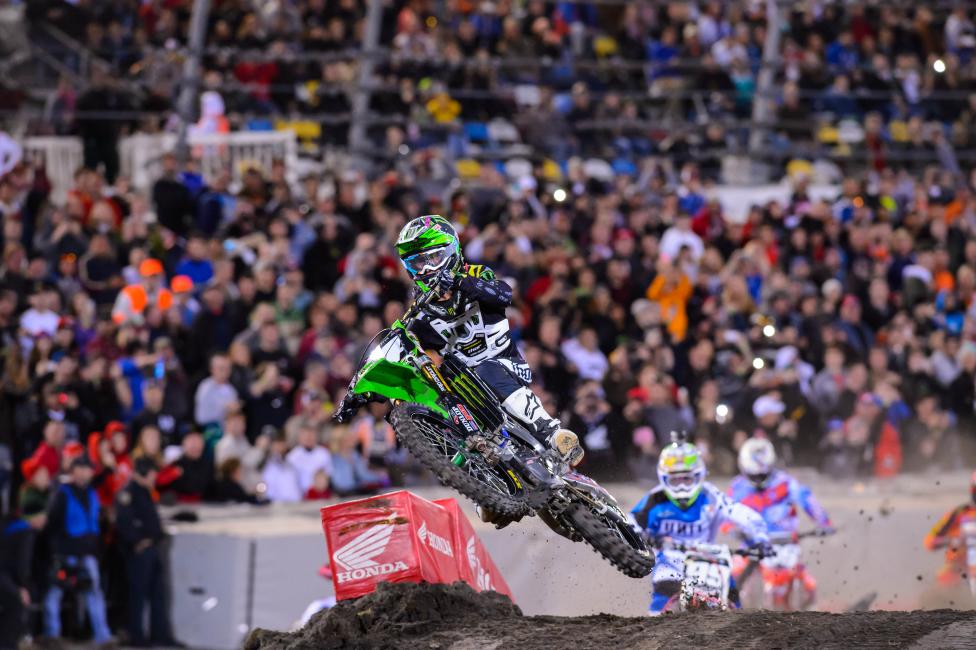 Is this something you can carry forward into the rest of the races or is it so different and so Daytona that it doesn't matter?
I'm hoping we can do the same thing in Detroit. And then we'll be like, maybe it starts with a D for Daytona, D for Detroit….
So you've got to get a 12 round D series?
Maybe. Maybe an S too for San Bernardino, if that rings a bell for anything.
Ah I see, can we pretty much just circle Daytona, Glen Helen, maybe even Hangtown. We just circle those on your calendar?
Yeah, we can circle those.
Let's get this on the record: Glen Helen National's coming up. You finally get to race a national there - how pumped are you?
Good! Do you want me to build the track?
Yeah I bet you could if you wanted to. Okay, back to this--does this win mean next week, watch out for Baggett? Or do you have any idea if this relates to a stadium race? This is a breakthrough?
Definitely. We changed a lot of stuff this week. I changed from my bike setup, not just suspension and stuff like that, but where my bars were, where my levers were, everything. We changed the foot pegs, everything. Sometimes when it's not working you've just got to switch it up. So I switched everything up and it's really not even close to what I'd normally run for outdoors. So I really think what we got is a little more comfortable and hopefully we will come out swinging for the rest of supercross. I feel confident with it. I think I felt a little more confident with it on the supercross track in California than I did the first practice here. I'd like to just revert that over and see what we've got.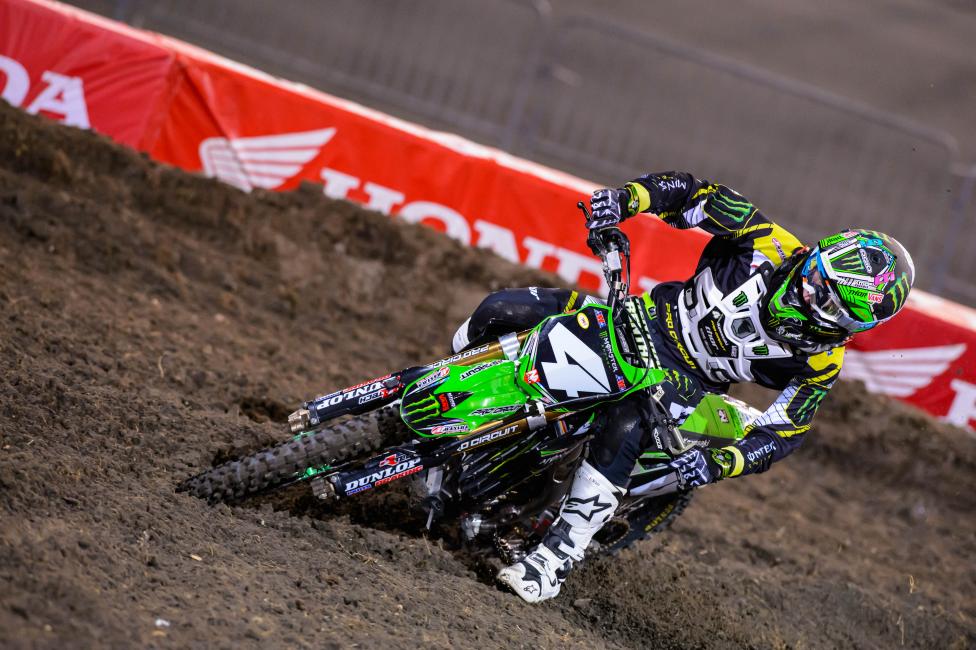 Talk about starts. You were working with a guy?
Working with Kurt Hendrickson, he worked with Alessi for many years. So I worked with him in 2011 and the next week I holeshotted both motos at Washougal. So you go back to the routes that work. We're going to keep doing that every week. The heat race start was a good one. The main event, I think I know what I messed up on. So just go back, watch film and progress from there.
Wait, would you actually know what to do if you get a start? Do you know how to handle that?
Yeah, I know how to handle it now. I read a book! [Laughs]