Monster Energy/Pro Circuit Kawasaki's Martin Davalos experienced the ultimate high in Atlanta when he dominated the Monster Energy Supercross 250 main event to win for the first time in his long career. It has been a long time coming for the man from Ecuador, who has never lacked the speed to accomplish the feat. In fact, he may be on the podium for all-time heat race wins in the tidler division. It has been proven time and again that pure speed will earn you a spot on a winning team, but when Mitch Payton added Davalos to his roster in 2013 it still left many industry pundits shaking their heads.
I spoke with Mitch at the Arlington Supercross back in 2013 and when I questioned his motives for bringing on a veteran who just didn't seem to have "it" he brought up a similar move he made with Nathan Ramsey—another veteran who he felt just needed that little extra nudge. Ramsey immediately delivered with wins and the 1999 125 West Region SX title, but Davalos failed to replicate that performance in 2013. When Davalos crashed out of a sure win last weekend, it appeared that nothing had changed. Davalos finally closed the deal in Atlanta and once again, Payton proved he can scout talent and mold it into a winner. By the way, the victory marked the fourth consecutive 250SX win for the team, accomplished with four different riders.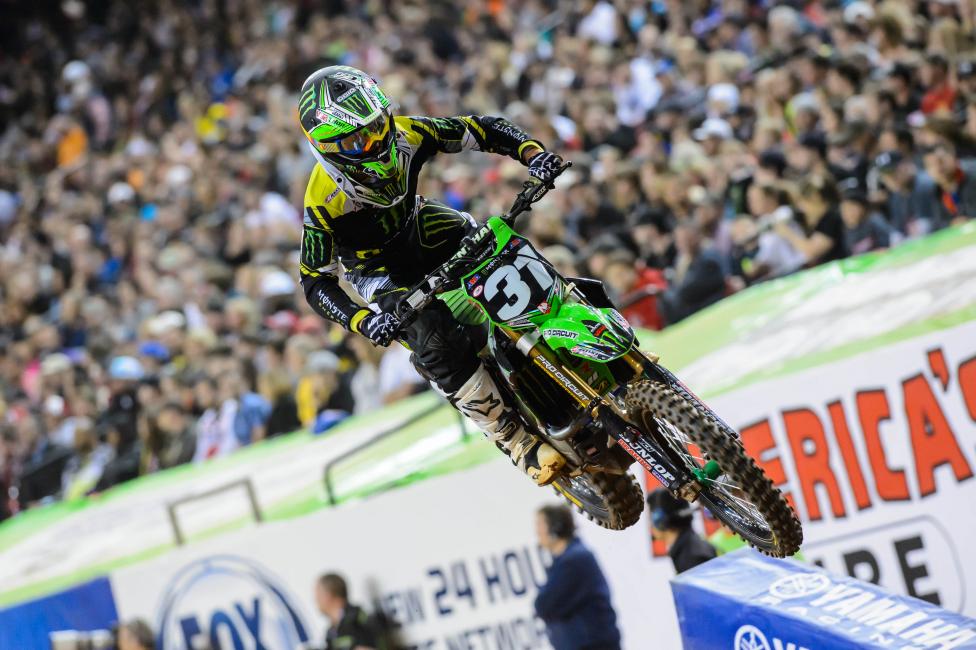 Experiencing the ultimate low in Atlanta was Yamalube/Star Racing Yamaha backed Jeremy Martin. The Minnesota native began his SX career last year with a missed main event, but then produced top fives and a podium. He would break his wrist, then come back to earn Rookie of the Year honors in the Lucas Oil Pro Motocross Championship. Martin came into 2014 riding a positive high, complete with a new machine and championship buzz. After missing the main event for the second consecutive week, he is now on a low that would require a real search to find an equal to it in recent SX history. This is a genuine threat for the championship that has now started the year with two-straight DNQs. There is something very amiss with him and while he has had some bad starts and unfortunate luck, the speed hasn't really been there, either.
Just days before the opener in Arlington, I spoke to Jeremy and things seemed well. "To win the championship it's going to take being solid every weekend—being on that podium, and racing with the front runners each round," he said. "I'm taking it race-by-race, Dallas is this weekend, and right now I'm focused on just getting things started off well."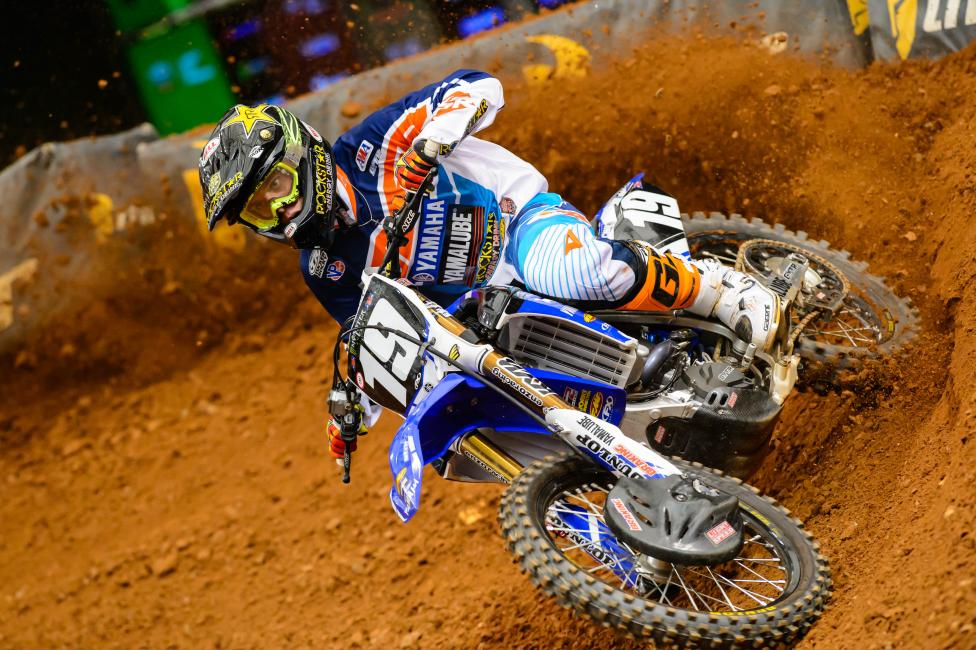 Something is happening between the practice track and the races that needs to be fixed before he loses whatever confidence he has left. Just as positive momentum has a way of snowballing, the downward spiral of defeat and hard times can build quickly. Martin has proven he has tremendous potential and is a well-spoken, hard-working professional. He has some of the most accomplished people in the sport in his corner, folks who have gone through similar spikes on the success meter. Team Yamaha manager Jim Perry went through the powerhouse years of Yamaha's late '90s and new millennia success, as well as the recent lull in YZ results. Yamaha is on the cusp of returning to a winning force through Cooper Webb and Martin and it will be interesting to see how the blue crew helps pull one of the prospects out of this pit of despair. The only way to go is up from this point.