"I just train my butt off to know I am getting faster. I work corners and jumps and practice staying low on jumps and stuff. I just try to find every piece of track and bring it together as one thing and make it fast. I do exercises too."
Those are the words of an eight-year-old Adam Cianciarulo as they appeared in the Winter 2005 issue of Mini Rider. Even back then there was a lot of hype surrounding this kid, as evidenced by the fact that a magazine was interviewing him at age eight! Now, nine years later, after a salmonella-induced lackluster debut in Lucas Oil Pro Motocross, the Monster Energy/Pro Circuit Kawasaki rider won his first supercross race as a pro. His accomplishment got us wondering who else has been able to win their first AMA supercross race, so with a big helping hand from Racer X superfan and statistic aficionado Andras Hegyi of Hungary (who emails us on occasion with stats, often out of the blue), we hit the books to find out.
Todd Campbell, San Diego, 1985
This was the first Western Regional 125SX race of all time, so someone had to be a first-time winner, right? Campbell was the guy, and would go on to finish fourth in the series.
Mike Healey, Anaheim, 1985
After missing the first round, Healey won his first career supercross race at round two. He'd win again in Seattle and take second place in the series, fifteen points behind Bobby Moore.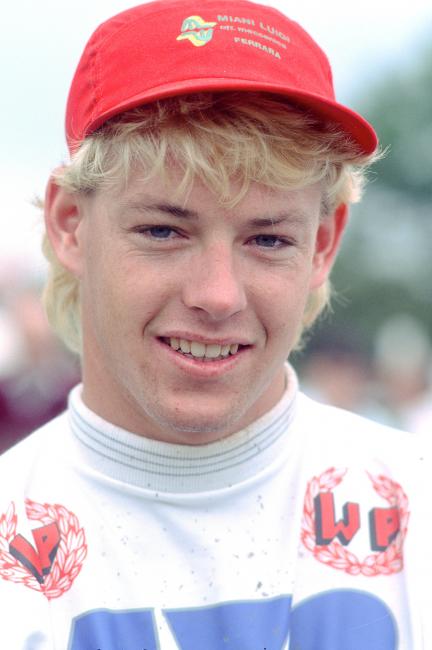 Eddie Warren, Atlanta, 1985
Same situation in the East for Warren as it was for Campbell out West; somebody had to win the first Eastern Regional 125SX race ever held. Warren followed the win up with two more consecutive victories, eventually earning the championship.
Mike LaRocco, Pontiac 1, 1988
How fitting is it that LaRocco's first (in his first race ever!) and last (Indianapolis, 2004) supercross wins came in front of the hometown crowd? Yes, we know, LaRocco is from Indiana, but Indianapolis wasn't on the schedule in 1988, making Pontiac the closest race to Iron Mike's home soil. The fact that Mike won his first supercross race ever was not even known to us until we wrote this piece—but the record book says it's true. You'll never catch Mike mentioning this or hyping himself up in any way shape or form.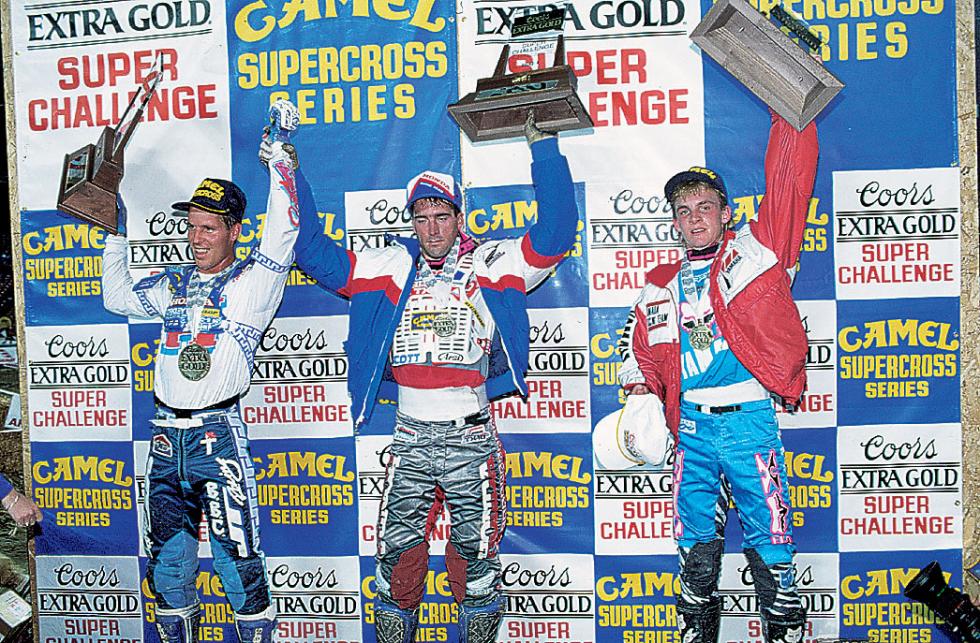 Damon Bradshaw, Miami, 1989
Bradshaw actually got third in his first ever supercross, but that race was in the premier class so we can still say he won his first ever 125cc supercross. Yes, read that again—third in his first SX race ever, which was in the premier class. That'd be like Cianciarulo getting third at Dallas on a 450. Once onto 125s in the East, Bradshaw won six races that year to become the champ by a single point over Mike Kiedrowski. Bradshaw jumped up to a 250 the following year and promptly won the first two races of the year in Anaheim and Houston.
Brian Swink, Orlando, 1991
After winning the first pro supercross race of his life, Brian Swink won four more to become the Eastern Regional 125SX Champ. This first win also marked the first race ever for Mitch Payton's Peak/Pro Circuit Honda team, the forerunner of Monster Energy/Pro Circuit Kawasaki. The team won its first race ever, too!
Ernesto Fonseca, Tampa, 1999
Fonseca won six of seven Eastern Regional 125SX races in 1999 en route to an absolute stomping of the competition. Almost a perfect season in his rookie year!
Ryan Dungey, Atlanta, 2007
The Dunge gets by on somewhat of a technicality on this one. He actually raced an Amp'd Mobile World Supercross GP in 2006 in Vancouver, Canada, in which he placed second. But it wasn't AMA sanctioned and didn't pay any championship points, so the field wasn't very stacked. We can still say he won his first ever pro AMA supercross.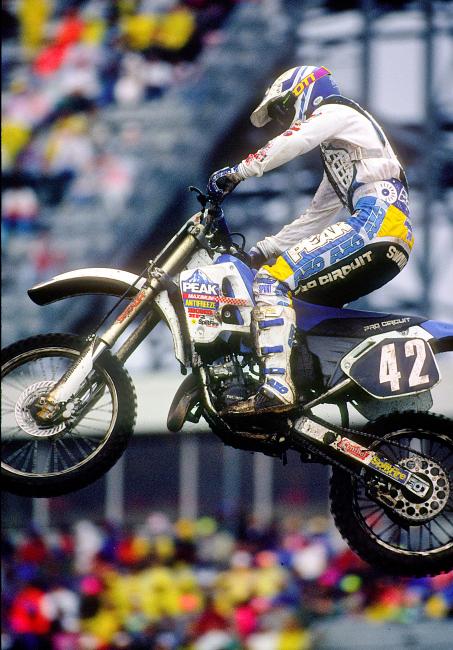 Trey Canard, Atlanta, 2008
Canard came out of the gate hard in 2008, winning four of seven East Coast races, including the first. The season came down to the final race between Canard and Ryan Villopoto, who DNF'd the first round after getting creamed by Josh Grant (click here for a video). Just to dust up some old drama, Canard and Villopoto came together about halfway through the final round with the title on the line, which resulted in Canard riding away with the Championship while Villopoto scrambled to pick up his bike after smashing into the finish line structure. Click here for a video of the incident.