Qualcomm Stadium
San Diego

,

CA
San Diego
Monster Energy AMA Supercross Championship
One more race to go—one more day to go—and the "California Supercross season" will be over. The Anaheim races are all over, as are Oakland and the short sprint over to Arizona for Phoenix, with only tomorrow's San Diego SX left on this first stretch of the schedule. Then it's off to the East and the start of a whole new stretch, not to mention a whole new series with the 250 East Region. As it now stands the 450SX class is a three-way fight for the lead between a teenager, a twenty-something champion, and a man old enough to race the vet class. And the 250SX class is all tied up at the top! It's been a great season of Monster Energy Supercross, and we haven't even left the Pacific Time Zone yet.
Tomorrow's race will be as much about supercross as soldiers, as Feld Motor Sports is using the round in "Fightertown USA" to salute the men and women of our U.S. military. Teams are showing up with cool graphics, race gear and helmet designs, and chances are the stadium will be backed with our nation's finest. If you're going, plan on clapping a lot, cheering loudly, and witnessing some epic fireworks—and that's just for the soldiers!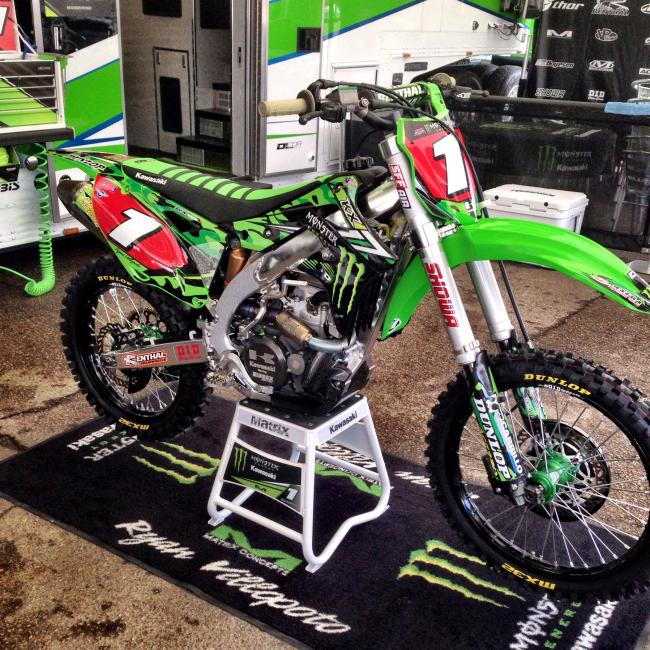 The 450 class took a surprise turn at Anaheim 3 when Chad Reed once again put his Discount Tire Kawasaki in the winner's circle after withstanding a steady and impressive challenge by Red Bull KTM's Ken Roczen. The two of them motored away from Monster Energy Kawasaki's Ryan Villopoto, which was an eye-opener for many. But RV was struggling with his grip and rhythm out there on a track that was starting to break down a bit—though that's no excuse. The two men ahead of him were simply going faster. (And for James Stewart and Ryan Dungey and Justin Barcia, all winless so far, is it already time to hit the panic button?)
Ironically, fastest of all in the main events was once again a 250-class rider, as Dean Wilson got back on track and avenged his previous loss at Oakland with a solid win. Deano was turning laps even faster than the 450s, just as TLD Honda's Cole Seely did in previous races. Does this mean that either Dean or Cole could win the 450 class on their 250s? No, probably not, but if you've ever been down on a supercross track during the late-evening main events, you can literally see the track begin to break down a bit, and with the added traffic of the 450 semis, it's more apparent now than just last year.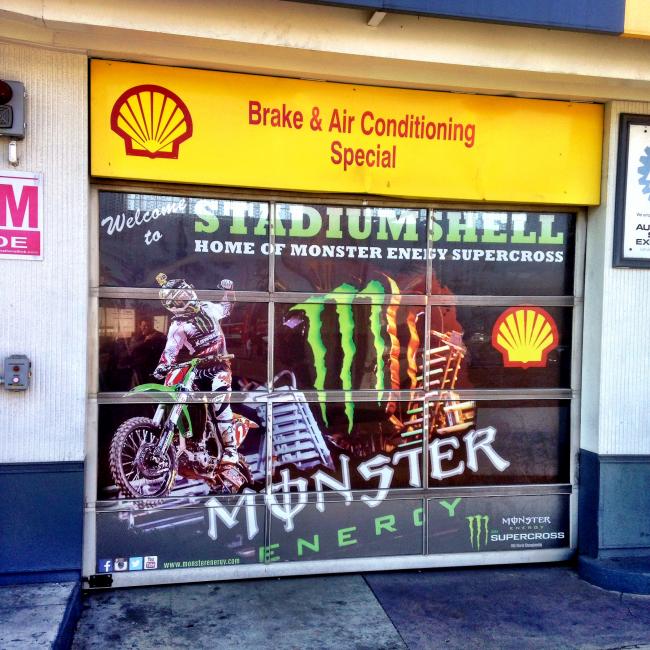 Wilson's win may be too little, too late to get him up there in title contention with Seely and Rockstar Energy KTM's Jason Anderson, who finally had some issues by way of a mid-race crash with Malcolm Stewart. But it bodes well for the Monster Energy/Pro Circuit Kawasaki team as they get ready to launch a new charge in the 250 East Region, which begins in Dallas next weekend. Between the veterans Blake Baggett and Martin Davalos, as well as the SX debutant Adam Cianciarulo, Mitch Payton's team looks strongest from here heading into Texas.
But first there's San Diego. You can follow all of the day's action with @racerxonline via Instagram and Twitter, and then watch the races live on Fox Sports 1, beginning at 10:30 pm back east, 7:30 on the West Coast.
Here's the rest of Racerhead!
THE NUMBER: BACK-TO-BACK (Aaron Hansel)
Here's another one of those numerical points of interest in the series so far: No one has won back-to-back races in the 450SX class going into the sixth race of the championship. So now, with Reed back in the winner's circle at Anaheim 3 and just two points out of the lead heading into San Diego—one of his favorite venues—the idea that the #22 might be the first to win two straight is very plausible. It's a feat that Reed hasn't pulled off since 2009, and with good reason: Getting a premier supercross win isn't easy, and getting two in a row is really tough. With that thought in mind, here's a look at the last time riders currently competing have managed to go back-to-back, along with the last time they did it.
Ryan Villopoto (2013)
Salt Lake City and Las Vegas
Ryan Dungey (2012)
Salt Lake City and Las Vegas
James Stewart (2011)
St. Louis and Seattle
Chad Reed (2009)
Indianapolis and Daytona
That's right, only four active riders have done it.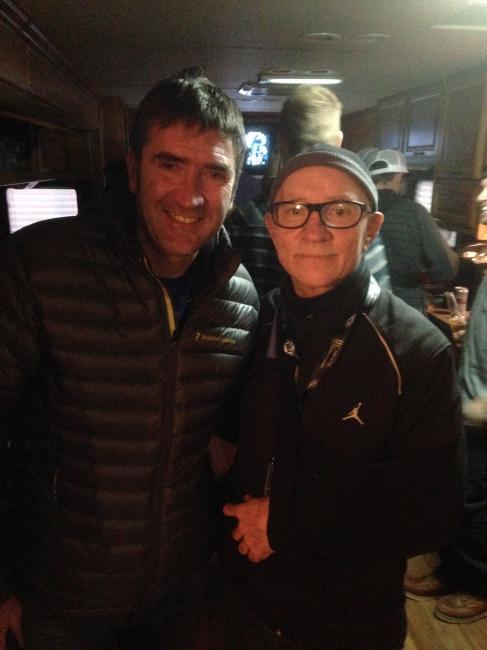 COLLARBONE CHRONICLES (Jason Weigandt)
Josh Hill broke his collarbone in Oakland, had surgery early last week, and by Anaheim was feeling good enough to try riding. His Soaring Eagle Casino Suzuki team thought better of that, but he went to the test track this week and felt 100 percent—his lap times weren't impacted at all. We talked to Josh yesterday and he said he didn't have pain after a hard day at the track on Wednesday. So he's good to go for Saturday.
On the other hand, GEICO Honda's 250 contender Zach Osborne couldn't get his broken collarbone plated because he already has a plate in there. So Zacho will just have to wait this out; I'd expect to see him back when the West resumes in a two months. By then, his teammate Zach Bell might be race-ready as well (Bell's collarbone break from Phoenix was an exceptionally gnarly one) but the team might still hold him for a fresh start outdoors.
With both of GEICO Honda's 250 riders out for the weekend, it led to a funny situation with team co-owner Jeff Majkrzak joking with Lucas Oil TLD team manager Tyler Keefe about borrowing some riders. GEICO is empty and TLD is flush with four West Region riders right now, including one of the two men wearing the 250 SX red plate, Cole Seely.
At least GEICO has Eli Tomac back on the 450 (there was scary moment last week when Wil Hahn went down hard in practice, but Wilbur bounced back). Tomac tells us he worked on improving the turning on his bike this week—remember, Anaheim 3 was essentially his Anaheim 1, so he's only just getting used to the feel of his bike under race conditions.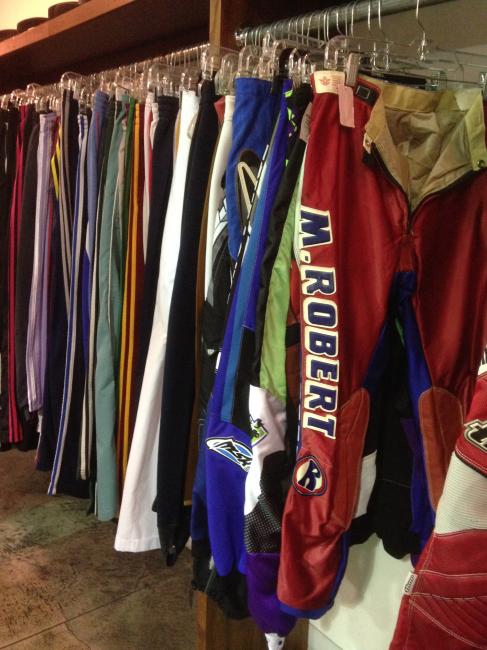 TLD'S FUTURE TALENT (Weigandt)
But the TLD squad has had some injury woes. Hardly anyone knew that Jessy Nelson has been nursing injuries all season. After the Monster Energy Cup, he drove cross-country to ride and train with Justin Barcia back east but suffered a huge crash that left him with a broken sternum and bruised heart (literally—this wasn't some sort of girlfriend-induced heartbreak or something). He kept it pretty secret from anyone outside the team, but he only rode seven times before Anaheim 1 and feels like he's getting much better each week since then.
Also feeling better is in Nelson's rookie teammate Shane McElrath. McElrath realizes now he wasn't quite mentally ready for supercross when the year began, and his bike setup was way off because he wasn't riding the way he should have been. He's felt more comfortable since A1, and he's been able to revise the bike. He, too, feels like he's getting better every weekend.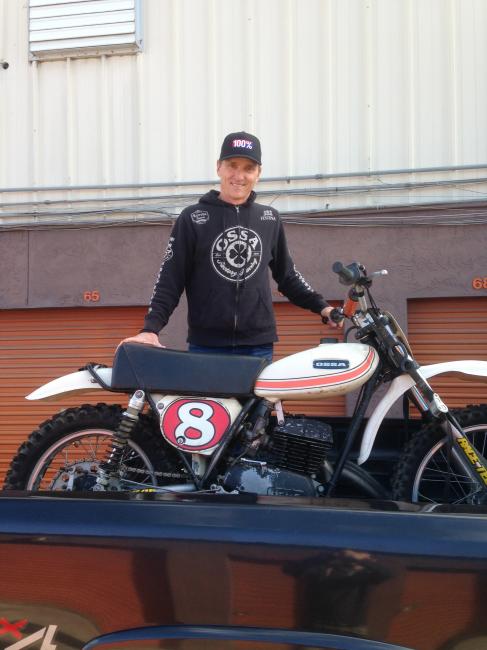 PRO PERSPECTIVE – MOMENTUM (David Pingree and Jason Thomas)
Ping: Momentum is very powerful. In a sport where confidence is everything, particularly at the elite level, Chad Reed is building steam. His two wins this season have been convincing and he is heading to one of his favorite venues of the year. If you are Villopoto or Roczen or anyone else who thinks they have a shot at this title, you need to stop Chad this weekend, because when things start "clicking," the chips just seem to fall your way. That doesn't mean the tide can't turn as this season wears on but, for now, Reedy is on a roll.
The flip side of this coin is that momentum can work against you. I'm not sure what the opposite of momentum is, but I've had that going for me during certain seasons; I guess it would be called a slump. And I'm pretty sure all the anecdotes about a "slump buster" are inaccurate. Still, I don't think Justin Barcia (or any other rider not meeting expectations) would hesitate to try anything if it meant he could get back up front where he belongs. Who will head to the East Coast with the biggest head of steam? I can't wait for Saturday night to find out.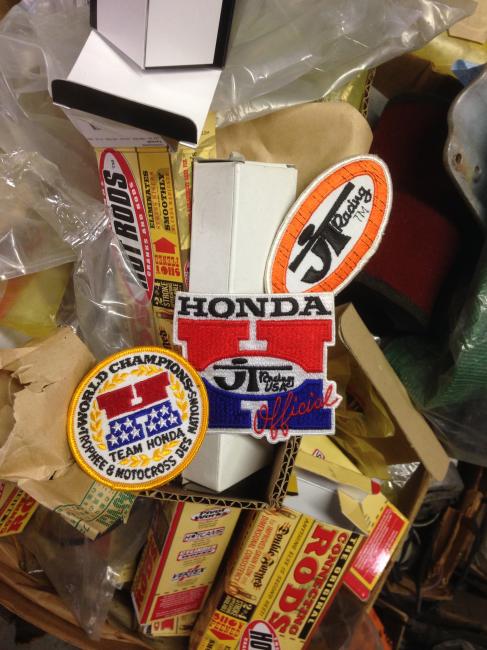 JT: Momentum, in most sports, is one of the most crucial factors in deciding the outcome of a game. Whether it's forward momentum or backsliding, it can mentally give competitors an edge or disadvantage that can directly affect how someone performs. Having a few good weekends in a row, Chad Reed is riding high on a wave that looks to crest in his favorite stadium this Saturday night. The ball is rolling in his favor and things come easier. Stress levels are low, which makes the race day much more enjoyable.
There is no magic trick that can get the momentum on your side or break the downward spiral going the other way. The best advice I've heard on the subject is to stay the course. Keep doing the things that got you to where you are and put faith in your training program. Racing is a continuous cycle of ups and downs. For the riders who are struggling, keep in mind that the night is always darkest before the dawn—that is, unless you live in Alaska in the winter. For riders like Justin Barcia or Josh Grant, they might want to hop on the nearest dogsled and head south.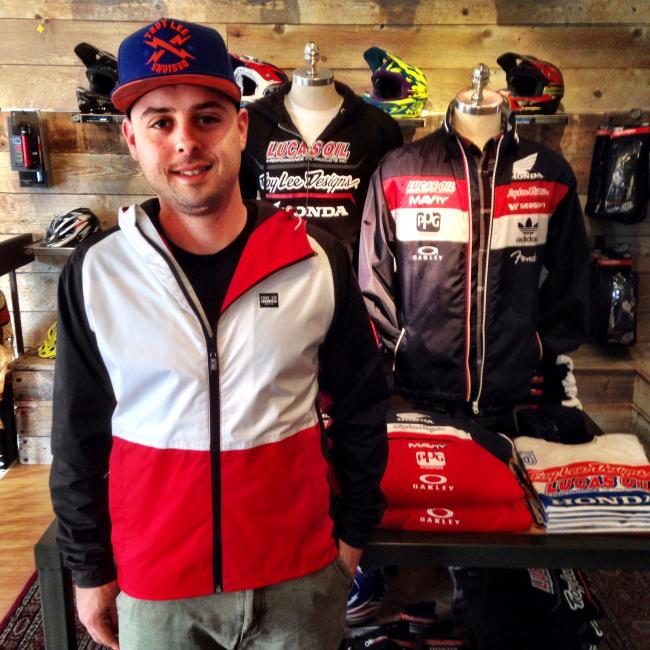 THE AUSSI IS ALL RIGHT (Steve Matthes)
I spoke with Red Bull KTM's Dean Ferris this week for Motoonline.com.au, and I've been making some jokes in my column about team manager Roger DeCoster plunking in a tape of his former rider Greg Albertyn riding supercross and telling Dean "don't do this" as clip after clip shows Albee cartwheeling through the air.
Turns out that I wasn't far off. Dean indeed confirmed to me that Roger's first words to him were "Don't get hurt in supercross." Ferris, a GP winner last year and a real revelation at the Motocross of Nations, confirmed that his introduction to supercross hasn't gone perfectly, but he's also been battling an illness that leaves him unable to practice much. There's little doubt that Ferris will be a frontrunner come this season's motocross series and, unlike Albee many times, needs to just take it easy in supercross and not coming into the motocross series with an injury.
"I've been basically just spacing out and riding by myself. It's not what I want to do, but at the same time I'm stuck between a rock and a hard place," Ferris said. "I've never been average at anything in my life. It's kind of hard to swallow, and I'm not here for just three or four seasons or whatever. I do expect myself to do better. I'm kind of bummed out when I don't do that well."
I think Ferris has been okay. He wants more, of course, but I think a lot of Southern California fans might be wondering who this #111 is come Glen Helen when he's racing up at the front.
If you want to read the complete interview go here.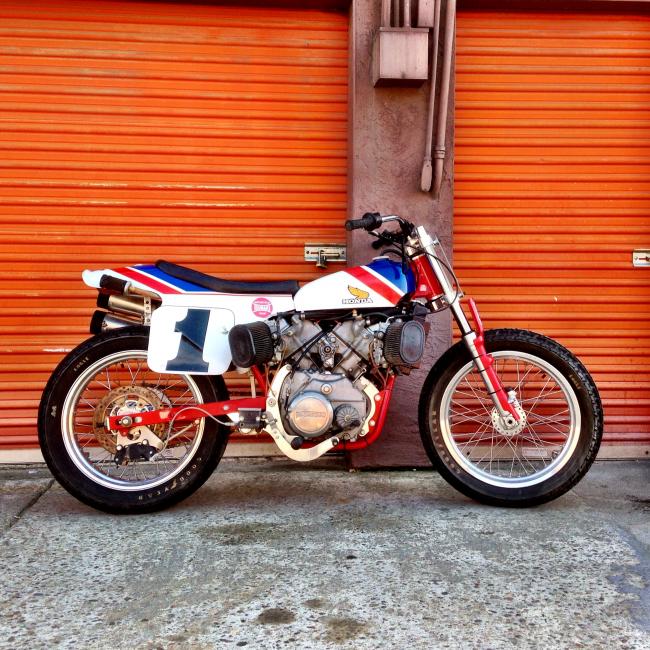 HEAD-SCRATCHING HEADLINES OF THE WEEK
Valentin Shines in Anaheim
"For the third and last round of the US Supercross Championship in Anaheim, Valentin Teillet did his best performance of the season, even if his result in the main event – fifteen – doesn't reflect his performance."
Man sneaks pig disguised as baby into sporting event…
Wire story about an Australian cricket fan who tried to sneak his pig into a match.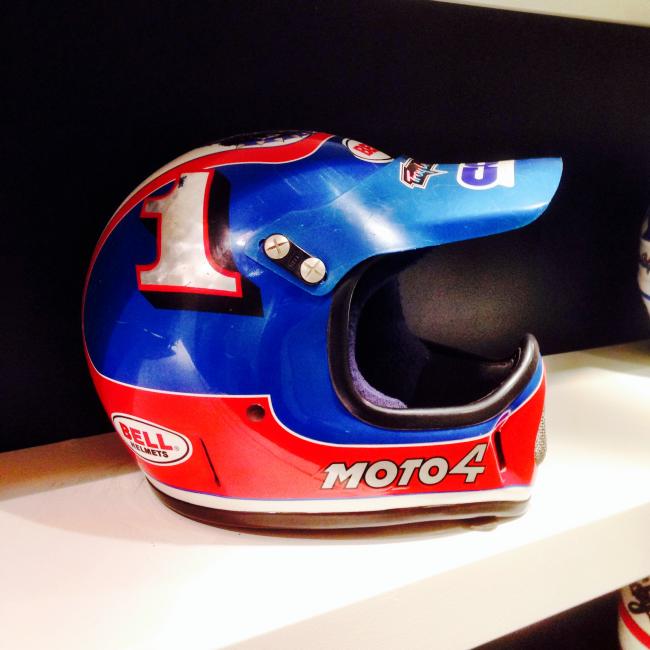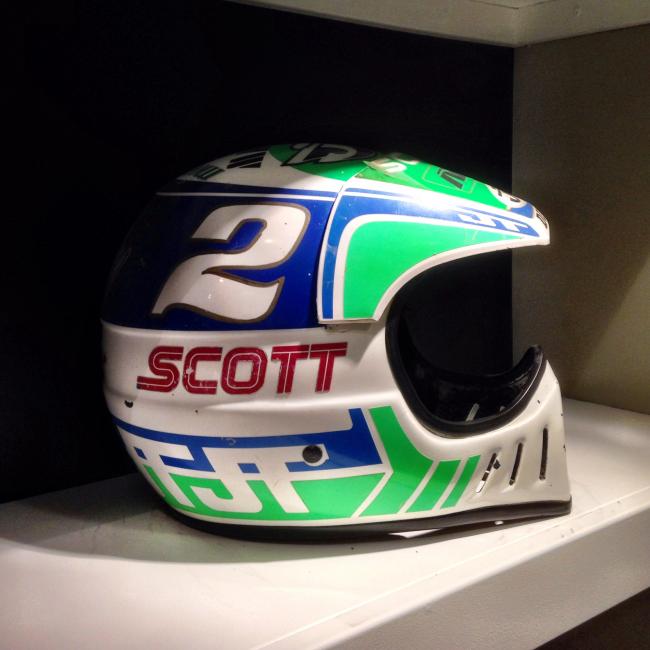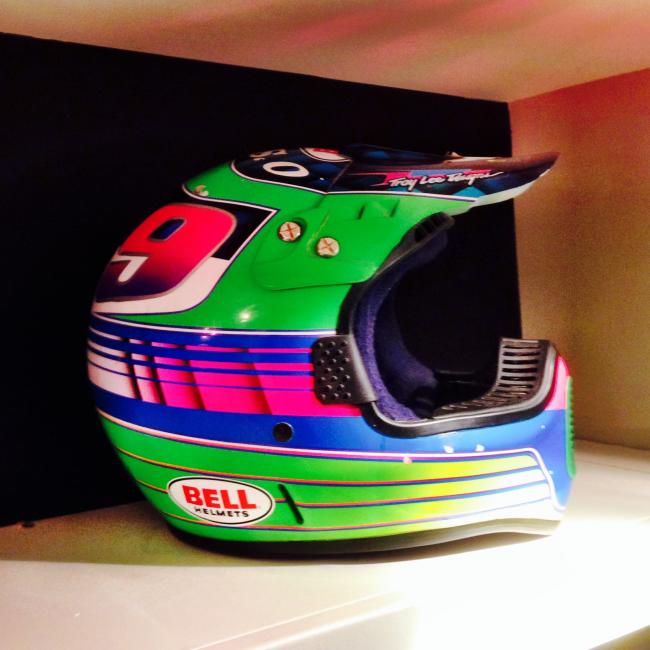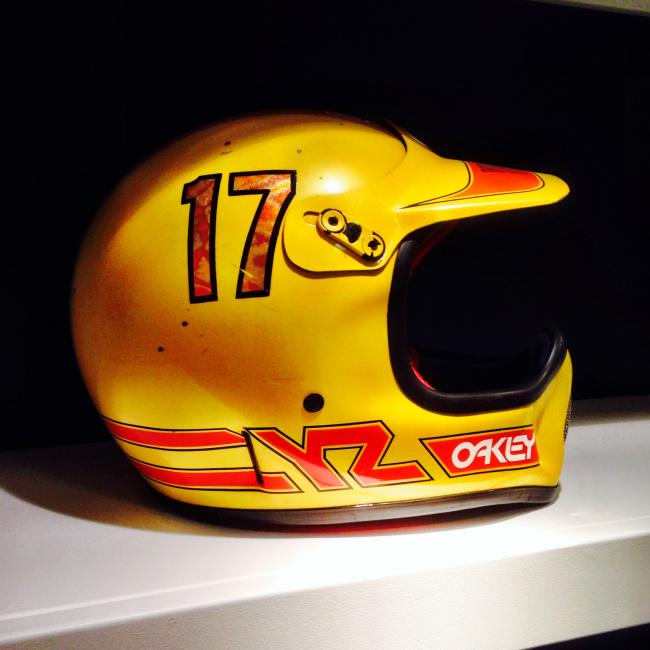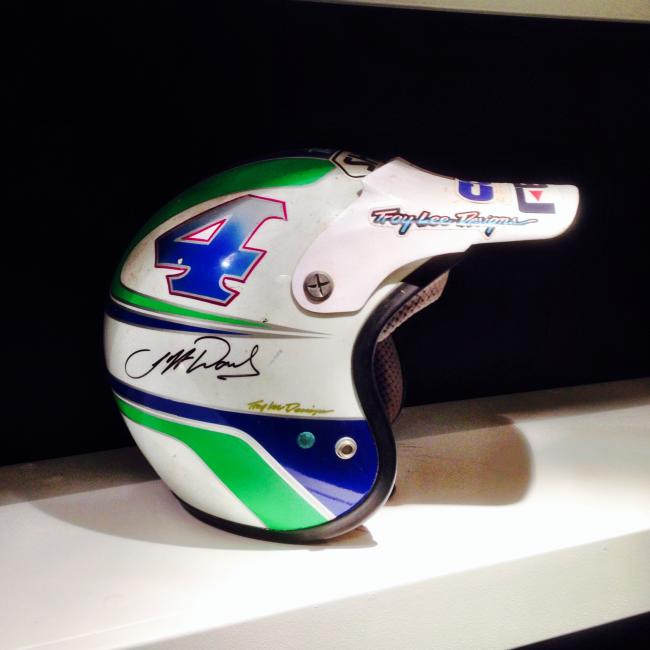 RANDOM NOTES
Rumors have been floating that Jason Anderson might race a 350 or 450 at East Region races this year, but we asked Rockstar Energy Drink team manager Dave Gowland and he said no, that's not going to happen.
It's never to soon to start thinking about the outdoors, and with the opening round of the 2014 Lucas Oil Pro Motocross Championship a little over three months away, you might want to line up some tickets! The series starts at Glen Helen Raceway on May 24, and plans are already being made for another epic track, amateur racing and more. Tickets are available now online right here.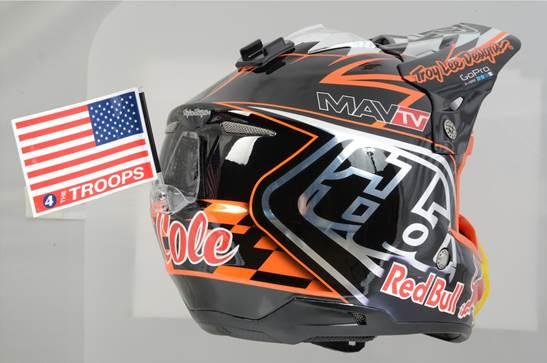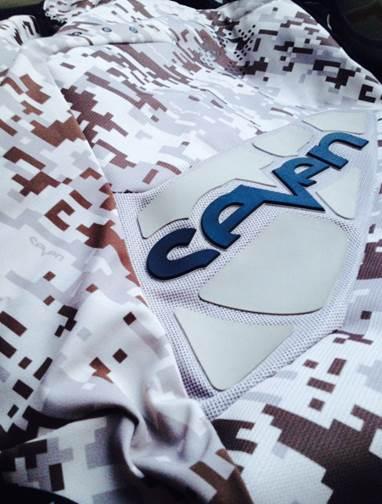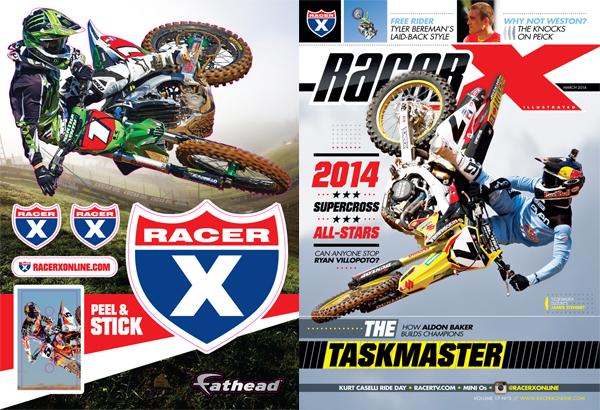 Looks like Derek Howerton is up against Justin Barcia in a whip contest on Brotocross.com.
Here's a win for off-road access and recreational OHV users and their families.
Midwest Vintage MX has released their 2014 Series Schedule:
*Round 1 – April 27th – Mustang Sally's – South Bend Indiana
Round 2 & 3 – May 17th & 18th – Wabash MC – Wabash Indiana
*Round 4 – June 8th – KI Tracks – Oregon Illinois
Round 5 & 6 – June 28th & 29th – CMJ – Hixton Wisconsin
*Round 7 – July 20th – MC Motopark – Mt. Carroll Illinois
Round 8 & 9 – August 23rd & 24th – Joliet MX – Joliet Illinois
Round 10 & 11 – September 27th & 28th – Byron Motosports Park – Byron Illinois
*Rounds 1, 4 & 7 will be DOUBLE POINTS EVENTS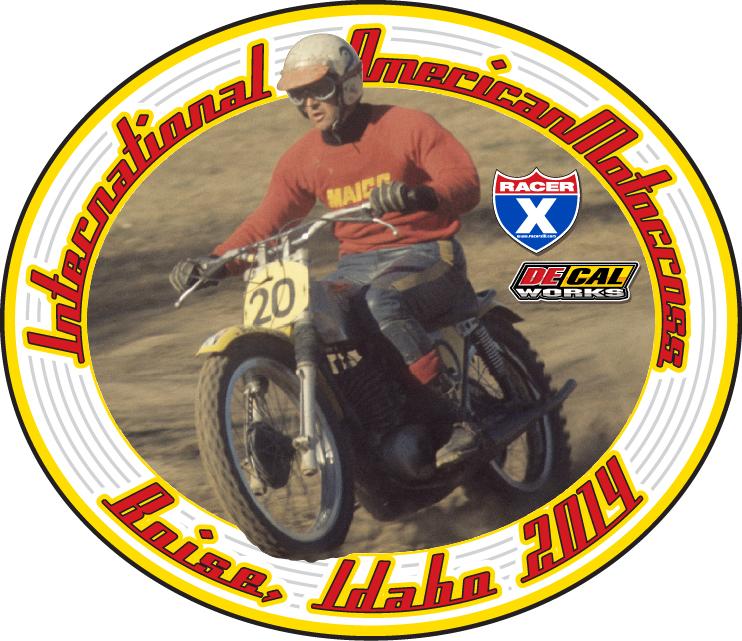 Plans are underway for the 7th annual Racer X Inter-AM vintage MX race in Boise, Idaho. This year's commemorative sticker designed by DeCal Works features Maico rider Adolph Weil. The complete lineup of guests is not complete, but we did get confirmation that former MX champion David Bailey will attend! To keep tabs on this year's event, see photos from previous years, and join in the conversation on Facebook, click here.
That's it for this week's Racerhead. Thanks for stopping by. See you at the races.