At the time it didn't seem like much. It surely wasn't considered a movement. Monster Energy/Pro Circuit Kawasaki still had a stranglehold on the 250 (Lites) class. Flash forward five years and Trey Canard's 2008 East Region Supercross title over then Pro Circuit rider Ryan Villopoto marked the beginning of the GEICO Honda revolution.
The team had begun gobbling up amateur talent—starting with Canard followed by Blake Wharton, Justin Barcia, Eli Tomac, Justin Bogle, etc.—and was reaping the benefits. Their new model had been put in place. And it was working.
Canard's supercross title brought validity to the team—which hadn't won a title since Travis Preston's 2002 West Region Championship—but they still needed to prove their merit outdoors. Once again, it was Canard who would break down barriers with his heroic, come-from-behind 2010 championship performance over Christophe Pourcel. The team would go on to win five supercross and motocross championships over the next three years—Barcia's two 250SX East Region titles (2011-12), Wil Hahn's 250SX East Region championship (2013) and Tomac's 250SX West Region title (2012) and 250MX championship (2013)—firmly placing itself alongside Pro Circuit as the most dominant 250 teams.
The model is the same today, as GEICO Honda continues to sign and develop top amateur prospects early. Still, is there now a chink in the armor?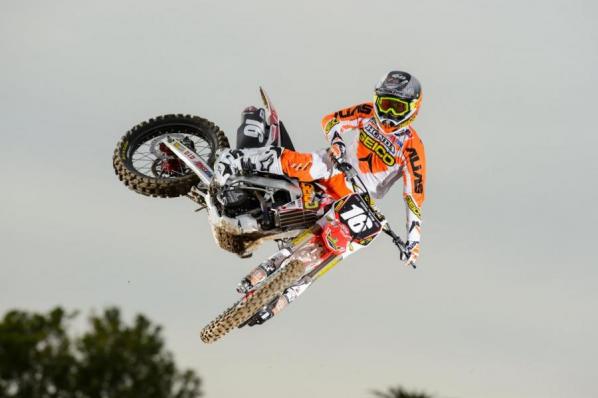 Zach Osborne and company will look to fill the shoes of Tomac.
Simon Cudby photo
The problem now may lie within the young talent already on payroll. Although they still employ a roster filled with three AMA Horizon Award winners—Justin Bogle (2011), Zach Bell (2012) and Matt Bisceglia (2013)—injuries and the move of Eli Tomac and Wil Hahn to the 450 Class have left the team without a clear-cut title favorite entering 2014. A far cry from when they trotting out the likes of Barcia and Tomac.
Bogle was expected the fill the shoes of the departing Barcia, who was moving up in 2013, and early on it appeared to be a perfect match. But injuries have robbed the Oklahoman of nearly half of his two years as a professional. Zach Bell is still young, but has yet to prove he can stay healthy. Meanwhile, rookie Matt Bisceglia is an unknown commodity.
Enter veterans Zach Osborne and the recently re-signed Wharton, who could serve as GEICO Honda's saving grace.
Wharton, who rode for the team from 2008-2011, was signed when Bogle went down with another injury this off-season that may cost him part, or all, of Monster Energy Supercross. The Wharton move is a smart one by GEICO, as they provide themselves with an insurance policy (no pun intended) if Bogle can't make it back. With Wharton on the East, Osborne will likely be the catalyst out West. Last year, in his first full season back from Europe, Osborne failed to live up to lofty expectations, taking just one 250SX West Region podium. If he can return to the form he showed during a guest stint in 2012, he'll be in contention.
But being in contention is no longer the celling. GEICO has entered Pro Circuit territory. Championships are now the expectation, and although talent is abundant under the GEICO tent, Wharton is the only rider on the 250 roster who has ever taken a 250SX win. Wharton and Osborne can hold down the fort in 2014, but GEICO needs their young talent to develop quickly if they want to keep pushing forward with the progress they've made over the last five years.
Which brings us to the amateur side, where the team is also facing a dilemma. Jordon Smith was expected to follow in the footsteps of Canard, Barcia and Tomac, but a broken femur suffered at the 2013 Mini Os will sideline him for an extended period of time. Do they bring up rising star RJ Hampshire earlier than expected, or do they wait and bring up both prospects in 2015?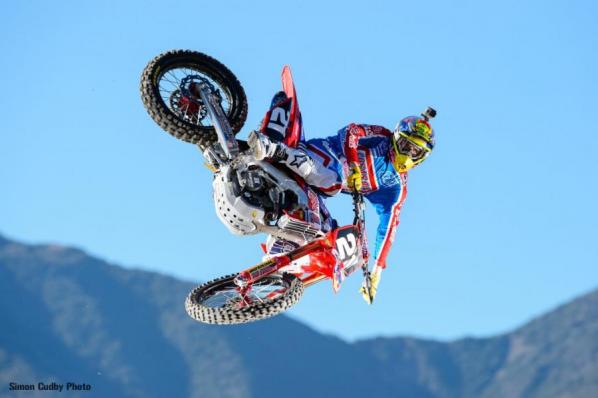 Can Cole Seely bring Lucas Oil/TLD Honda its first title?
Simon Cudby photo
Lucas Oil/Troy Lee Designs Honda is still a relatively young team in retrospect. Formed in response to a fading Supermoto scene in 2008, TLD made its results early by bringing in unknowns, or castoffs from other teams. Two years after their inception, the team struck gold by signing a little-known California kid named Cole Seely. Although he was raw, the team, including Racer X's own David Pingree, team manager at the time, helped mold Seely into a contender.
For years, TLD was engulfed by the enormous shadows that GEICO Honda and Pro Circuit cast. But Seely was the ray of light that shined through. By 2011, he had lead the team to its first 250SX West Region win and even led the points for a bit. Now, for the first time in the team's history, the squad might have the out-and-out-favorite for a 250SX West Region Championship, with the GEICO powerhouse hoping it can come up with something to out duel their fellow Honda team.
Like GEICO, TLD has dipped into the amateur ranks with success in recent years. Jessy Nelson won 2012 MX Rookie of the Year honors before injuries beset him in 2013. The team also snatched up Shane McElrath after a brilliant performance at the 2012 AMA Amateur National Championship at Loretta Lynn's. While those riders may be a year or two away from title contention, TLD protected itself by signing veteran Malcolm Stewart, who will compliment Seely.
With a surplus of young talent and a bona fide veteran title contender, TLD has employed a similar model to what GEICO hatched years ago. Will they soon have the same success?