Clothes get zero respect for the holidays. You could file a lawsuit for mental pain and suffering if you open a present containing clothes instead of a cool toy. And lately, the ugly Christmas sweater has become a novelty item, with the joke clearly on the sweater and not the wearer. Yes, in a holiday tuned around toys, clothes don't make the man anything but angry.
Unless it's some slick riding gear. No way you'd be disappointed to open up some of MSR's NXT goods, which includes a pant, jersey and gloves. The lightweight, race-inspired pant costs $169.95 and features 600 d. Oxford main construction, a comfortable 3/4 length mesh liner, vented thigh panels and burn resistant leather knees.
The NXT Jersey costs $55.95 and is made with lightweight 100 percent spun-poly construction with UV resistant sublimated graphics. Top that off with the gloves ($36.95), which feature a streamlined and integrated cuff closure, embossed and sublimated backhand, synthetic leather palm with minimal padding and perforated vent holes for ventilation.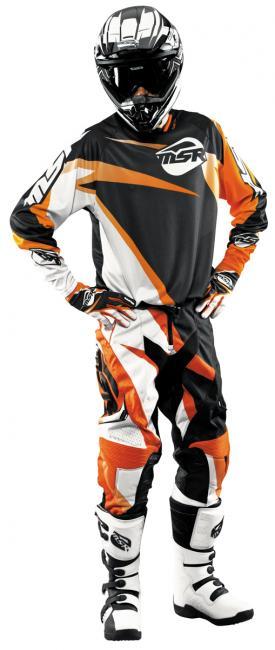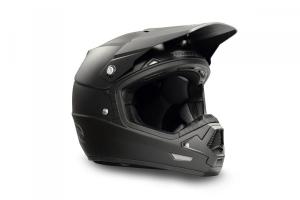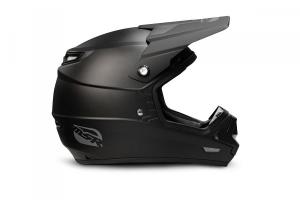 Even better than clothes is the MSR Mav-1 Helmet, shown here in Blackout. Retail price is $149.95 and it features a unique and lightweight, precision molded poly-carbonate shell, as well as molded-in dome ribbing for increased structural integrity. The comfortable, color matched "quick-snap" liner and cheek pads are easily removable and washable, and the helmet has air inlets & dual molded exhaust ports for cooling. It meets or exceeds Snell 2010 and is DOT approved.
We know you've crafted best-acting performances by pretending that Grandma's terrible fashion sense makes you feel good every December 25. Stop acting and start riding with some fresh new duds. www.msrmx.com.