O'NEAL Signs Justin Brayton
Simi Valley, CA- O'NEAL welcomes Joe Gibbs Yamaha team member Justin Brayton! Having won the 2013 X Games Gold Medal, Brayton is also a three-time Geneva Supercross winner and former King of Bercy. Justin comes to O'NEAL ready to challenge his way to the podium in the 2014 Monster Energy Supercross series.
"I put on the O'NEAL gear and it just felt amazing! These guys have been making quality gear for a long time and the gear looks, functions and feels fantastic," said Brayton.
Marc Shear, O'NEAL's race director says, "We are very pleased to be working with Justin. His work ethic, professionalism and dedication are all attributes we at O'NEAL greatly admire. We look for forward to working with Justin in the 2014 season and beyond."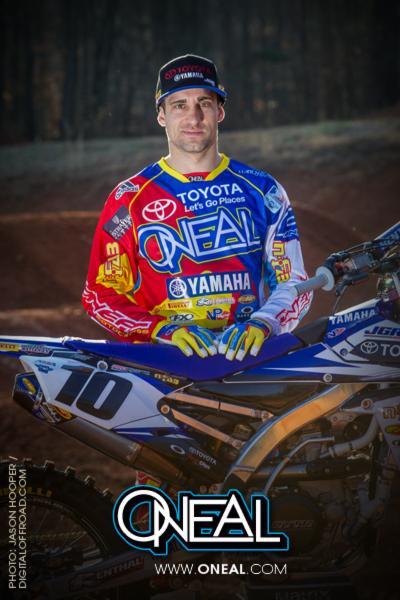 Look for Brayton to be debuting his 2014 O'NEAL gear as he fights for his fourth supercross win in Geneva this weekend.
O'NEAL, established in 1970, produces superior quality motorcycle protective apparel, helmets and accessories and distributes them worldwide. Check out www.oneal.com for product details.