The Wick 338
Southwick

,

MA
Southwick
Lucas Oil AMA Pro Motocross Championship
Southwick 1987: First National
Dowd's legend starts with his late start in the sport. He literally only started racing at age 20! He advanced quickly through the local ranks and by age 22 he had a pro license and raced Southwick. Finished twentieth overall! This was so long ago, Bob Hannah was still young enough to win a moto!
http://vault.racerxonline.com/1987-05-17/250mx/moto-x-338
Southwick 1989: First Podium
Dowd nets third overall in the 250 class behind Jeff Stanton and Jeff Ward. Ah, but he's just a local. He'll never amount to anything outside of the New England area. Right?
http://vault.racerxonline.com/1989-05-21/250mx/moto-x-338
Hangtown 1991: First Win
This wasn't even a mud race—it was a flood race. Most bikes drowned out, but New England-types know how to survive this stuff, and Dowd scored an all-time upset win in the 250 class as a privateer. His neighbor Doug Henry won the 125 class. Ah, but they're only good in the mud, right?
http://vault.racerxonline.com/1991-03-24/250mx/hangtown-motocross-classic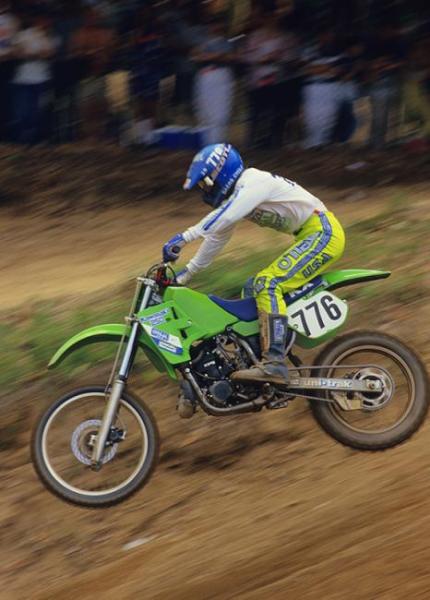 Yeah! Why is legendary New England moto photo legend Paul Buckley awesome? Because he does stuff like shoot an unknown on #776 racing his first national. This is Dowd all the way back at Southwick in 1987!
www.BuckleyPhotos.com
Millville 1994: First Dry Win
Dowd kept improving outdoors, and by 1994 he was finishing in the third-to-fifth range weekly on his Boyesen/Penske Yamaha. Meanwhile, the factory Yamaha crew was fed up with the drama of their riders. Superstar Damon Bradshaw retired suddenly at the end of 1993, and then his replacement, Mike Craig, was all over the map for '94. So partway through the season, Yamaha canned Craig and hired the workhorse Dowd. A few weeks later, he delivered the overall win at Millville!
http://vault.racerxonline.com/1994-08-07/250mx/spring-creek-motocross-park
Las Vegas 1995: First 250 SX Podium
Credit Yamaha for signing Dowd to a full-factory contract for 1995. He was already 28 and considered too old, and his supercross skills were virtually nonexistent. Teammate Jeff Emig was calling him "The Stretcher" because Dowd would case so much stuff at the SX test track that he'd literally stretch frames and swingarms! But Dowd worked and improved throughout the year. When the lights went out at the Las Vegas finale and most of the top talent didn't race, Dowd scored third in the 250 class.
http://vault.racerxonline.com/1995-06-10/250sx/sam-boyd-stadium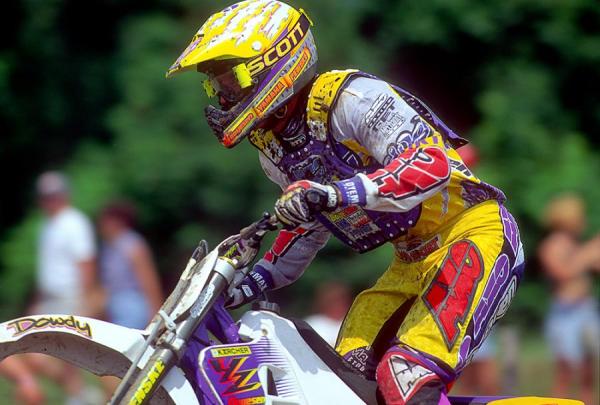 Strong rides (or maybe just really bright riding gear?) got Dowd noticed in the summer of 1994, and factory Yamaha upgraded his Boyesen/Penske machine to full factory support. Then he won two races!
Fran Kuhn photo
Atlanta 1996: First 125 Supercross Win
Yamaha wants to go with a youth movement in the 125 class, but Dowd volunteers to try the small bike. His teammate is sophomore pro Kevin Windham. Hilariously, Windham, thirteen years younger, has ended up retiring before Dowd! On the small bikes, Dowd keeps working and even gets a victory.
http://vault.racerxonline.com/1996-02-24/125esx/georgia-dome
Southwick 1997: First Southwick National Win
Yamaha moves Dowd back to the 250 class outdoors for 1997, and he really finds a groove, providing Emig's stiffest challenge for the '97 title. Along the way, he goes 1-1 at Southwick.
http://vault.racerxonline.com/1997-06-22/250mx/moto-x-338
Dallas 1998: 125 West SX Title
No one, no one, no one ever pegged Dowd as a future SX champion, but he digs deep to hold off a talented Frenchman named David Vuillemin to win 125 West. His victory in Dallas seals it.
http://vault.racerxonline.com/1998-04-25/125wsx/texas-stadium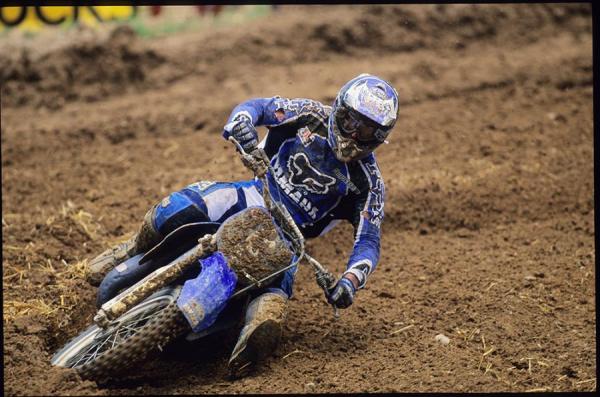 Dowd was really strong during his factory Yamaha years in the late 90s. This shot comes from his runner-up season in the 1998 125 Nationals.
www.BuckleyPhotos.com
Charlotte 1998: First 250SX Win
No one, no one, no one ever pegged Dowd as a future 250 SX race winner, but on a muddy night at Charlotte Motor Speedway, Windham crashes out of the lead, and Dowd rolls past to take the win!
http://vault.racerxonline.com/1998-04-18/250sx/charlotte-motor-speedway
Las Vegas 1998: 125 East/West Shootout
Ricky Carmichael wins every single round of 125 East, so he's expected to walk away at the Shootout. But Dowd gives him all he can handle en route to a close second place. "That guy may be old," says RC after the race, "but he can go!"
http://vault.racerxonline.com/1998-05-02/125sxshootout/sam-boyd-stadium
Southwick 1998: Wins Southwick 125 National
This is the greatest day in Southwick history, as Dowd wins the 125 class and Henry wins the 250s! Dowd's win is as impressive as they come. Carmichael's KX125 blows a head gasket in moto one, but in moto two they square off and Dowd just pulls away from the GOAT. He was that freaking good at his home track.
http://vault.racerxonline.com/1998-06-14/125mx/moto-x-338
Motocross des Nations 1998: England > New England
The NESC area takes two of three spots on Team USA (Henry, Dowd, and Carmichael make up the team) and it rains and rains some more at Foxhills in England. Henry wins a moto, but overall the Americans struggle. Hey, it's an honor just to make the team, right?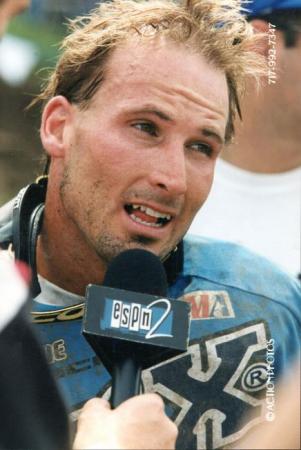 Dowd has announced this weekend's Southwick National will be his final race. Only 26 years after his first pro race!
Thom Veety photo
Atlanta 1999: 250 SX Podium. In a Dome.
He's really getting good at SX. Straight-up second in the 250s at the Georgia Dome. By 1999, Dowd doesn't need mudders—he can battle the best indoors under all conditions.
http://vault.racerxonline.com/1999-02-20/250sx/georgia-dome
Daytona 1999: Ouch
Dowd was going to be the favorite for the 1999 250 National Motocross Championship, but he never got a clean shot after Ezra Lusk landed on him at Daytona, leading to a badly broken shoulder. Dowd would never be the same. Kawasaki picked him up for one last run in 2000, but it was a bad year.
Southwick 2005: Podium in 450 Class
Still got that Southwick magic, though! Just months before his fortieth birthday, Dowd finishes third overall behind Carmichael and Chad Reed in the big class.
http://vault.racerxonline.com/2005-06-12/250mx/moto-x-338
Southwick 2009: Nearly Wins Overall. At 44!
The Moto Gods of Southwick have a strange sense of humor. New 450 National Champion Chad Reed, known as the guy who doesn't crash, crashes out while leading moto two! Matt Goerke, now a replacement rider for Team Yamaha like Dowd was fifteen years earlier, holds the lead, but Dowd finds himself in second and puts in one last run to close the gap on Goerke. He runs out of steam while Goerke turns it up to win his only career moto and overall. He actually tied Michael Byrne on points for the day. And Dowd? Third overall at age 44!
http://vault.racerxonline.com/2009-08-29/450/moto-x-338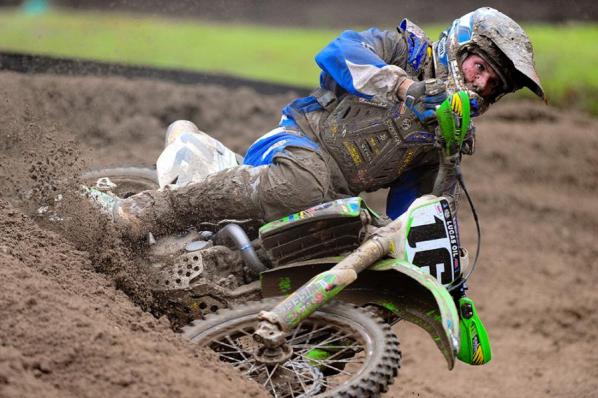 JYD! JYD! JYD!
Steve Cox photo