Southwick, MA
Southwick
AMA Pro Motocross Championship
We've heard about it for a bit, but the news became official today. Brett Metcalfe, winner of the 2011 Southwick National, will return to the track this weekend for his first race in the U.S. since a devastating practice crash nearly one year ago.
Our man Steve Matthes was in Canada two weeks ago watching Metty in his current job, which is racing (and leading) the Canadian Nationals for Team Leading Edge Kawasaki. Here's what Matthes thinks of this weekend's attempt, and be sure to leave your thoughts below.
This is good news. I'm pumped that Metty is finding a way to make Southwick (and maybe Elsinore) happen. He needs to make some time in between the CMRC Canadian Nationals to poke his head down here and make sure the teams and managers know he's alive and well. Out of sight, out of mind does apply to our sport.
I just got back from round three of the Canadian series where Metcalfe went 1-1 (he's since went 2-1 and won round 4 as well) and I don't think, despite coming off some serious injuries that caused him to miss some serious time, that he's lost much in terms of the last time we saw Brett race down here. When he went out with injuries mid-summer of last year he was fifth overall in the points in the 450MX Class on a factory Suzuki.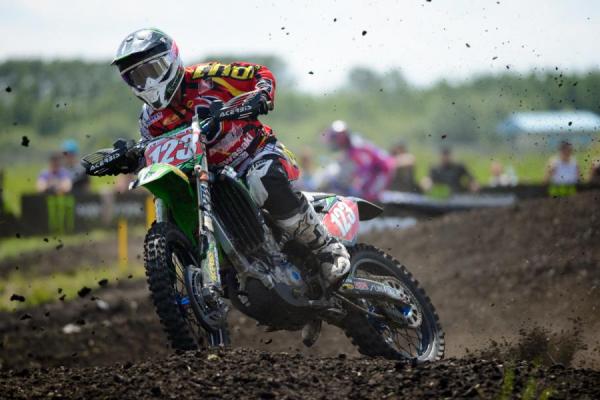 Metcalfe is coming back to the U.S. to race Southwick.
James Lissimore photo

He looked plenty fast to me two weeks ago and he seemed to be in great shape. Now this weekend he'll be on his practice bike (Leading Edge Kawasaki is his team up north, he's racing for Team ADR down here) but he'll still be fast. Remember 2010 when he led the whole 450MX moto until he ran out of gas on his GEICO Honda? Remember when he won in 2011 on the Suzuki? Yeah, this just in: Metcalfe is fast in the sand.
Do I think he'll win this weekend? No, the Ryan's are too good, their bikes will be better and they're the two best riders in the world right now. I think he'll be around the top five, which hopefully will open some eyes to the American team managers who sometimes seem to want to hire guys that are cool or some outside sponsor rep wants. I think this is a great move for Brett and I hope it works out for him. He's a great guy and I do want to see him down here in 2014. This is the first step.