Freegun's Ryan Abrigo Wins MiniMotoSX
LAS VEGAS, NV
- Freegun Underwear is proud to congratulate Ryan Abrigo and Ashley Fiolek for their awesome performances at the 2013 Las Vegas MiniMotoSX presented by Freegun Underwear and Monster Energy. Ryan Abrigo was the big winner for the second year in a row. He won the 12 inches Expert and World final main event and took a third in the 10 inches Expert class on his new Honda CRF replica BBR mini.
In the Women's class Ashley Fiolek, multi time WMX champion and X Games Gold medalist finished a strong second on a LeBigUSA.com backed YCF minibike.
Both Ryan Abrigo and Ashley Fiolek were wearing the new Freegun/Shot Gear. The motocross gear will be available in three colorways at the begining of 2014.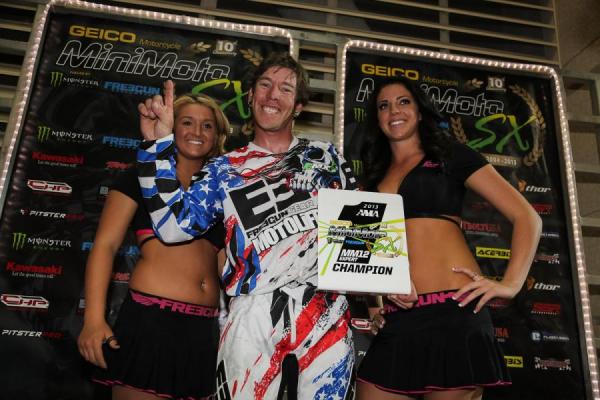 About Freegun Underwear: Freegun is the #1 underwear brand in Europe selling millions of men's, ladies and kids underwear each year. People all over the world are embracing the Freegun spirit by showing off their colors and styles with whatever they're doing. From Top Kart drivers to MotoGP riders to skateboarders, FMX, BMX, surfing and beyond, Freegun provides the coolest underwear to stay comfy no matter what. With a myriad of styles for men, women and boys, there is something for everyone at www.freegun.com.