Quick 'n Dirty MTB Race Series
The secret is out – racing mountain bikes is a terrific way to cross-train for moto. As proof, the Quick 'n Dirty MTB Race Series in North County San Diego saw numerous moto and other two-wheel luminaries take to the line in the recent February three-race series. Names like Jonny O'Mara, Jeremy McGrath and Mike Sleeter were in attendance, as was ABA BMX Hall of Famer Perry Kramer, 1993 Mountain Bike Downhill World Champion Mike King and 1997 Winter X Games Downhill Champion Phil Tinstman.  Even three-time AMA Superbike Champion Josh Hayes is finding more speed on the asphalt through mountain bike racing.
Co-founded by Jet Ski Champion Victor "Slasher" Sheldon and virtual nobody Kurt Gensheimer, the Quick 'n Dirty series is focused on grassroots racing that's fun and challenging for both seasoned veterans and newcomers to the sport. The 3.5 mile loop offers a little for everyone; fast fire roads, technical single track and punchy climbs including the dreaded "Hurl Hill". By keeping entry fees affordable, race durations within about an hour and awards completed immediately after, the Quick 'n Dirty series gets people out racing and back home within only a few hours time.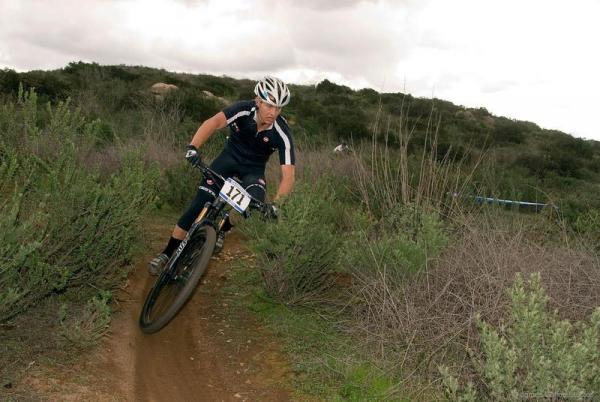 Mike Sleeter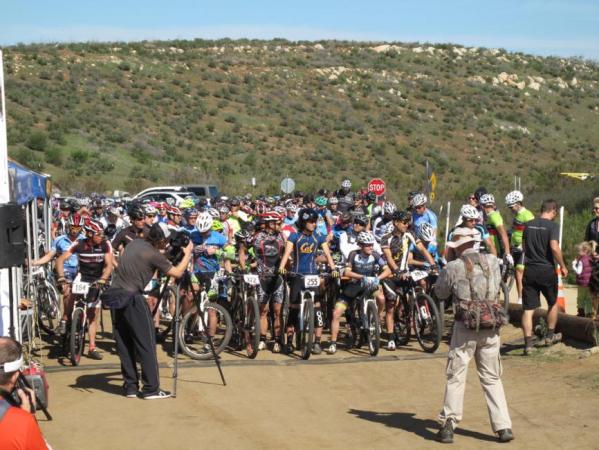 The start.
The Winter Triple Crown series was a huge success, with more than a dozen active sponsors and 475 racers participating at the San Dieguito River Park near Lake Hodges in Rancho Bernardo. Building on the success of the winter series, a five-race Wednesday evening summer series will start in May, making Quick 'n Dirty the perfect weeknight cross-training staple for those big outdoor national events coming up this summer.
Get more information, see past race results and photos and stay updated on the official announcement of the Quick 'n Dirty summer series by visiting the Quick 'n Dirty Facebook page and web page. See you in May!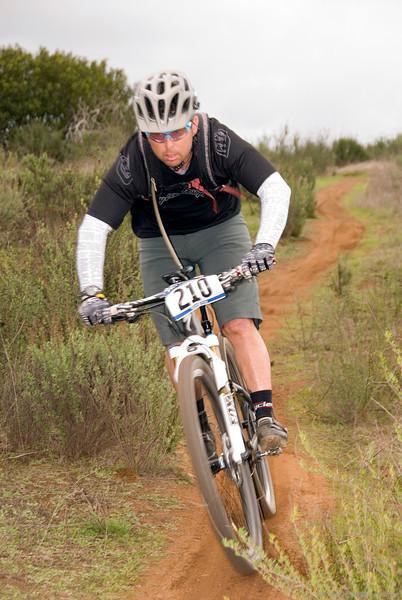 Jeremy McGrath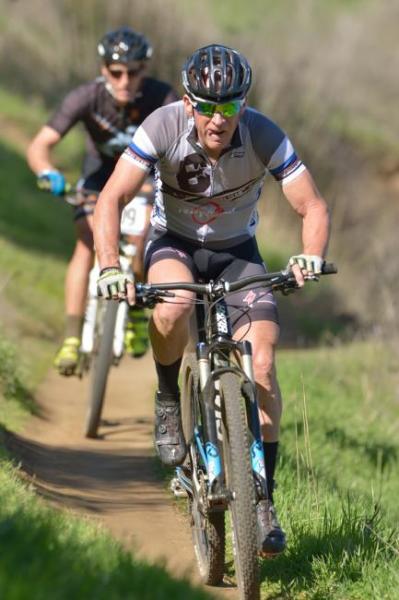 Jonny O'Mara