On the last day of 2012, we remember some of the people that our sport has lost in the past twelve months. Some were friends, some were strangers, they are in no particular order. We apologize in advance for the many other fellow moto enthusiasts we did not include. Godspeed to all.
In the year that Germany finally won the Motocross of Nations for the first time, that country's first FIM World Motocross Champion passed away. Paul Friedrichs was a hard man of motocross from another time. He was born in Mecklenberg in 1940, just as World War II was coming to a full roar across Europe. When the war was over, Germany was divided by the Allies, and Friedrichs' hometown outside of Berlin ended up on the Soviet side, behind what would soon come to be called the Iron Curtain.
Paul's first race came at age 18, aboard a German-made MZ. At the same time, he was training to become a policeman—though he soon showed enough promise on a motorcycle to be promoted quickly in both his sport and his profession, as the party leaders of what was called the German Democratic Republic wanted him to race across Europe to show off his skills. Riding for the sports club Berlin Dynamo, Friedrichs was always under heavy restriction and the watchful eyes of Eastern authorities who were afraid he might defect. It didn't matter to them that he was so proud of his country that he once threatened to boycott the British Grand Prix when the event program had his homeland listed as East Germany rather than the official German Democratic Republic. The promoter relented by stating that they would name the country properly over the loudspeakers but would not fly the East German flag.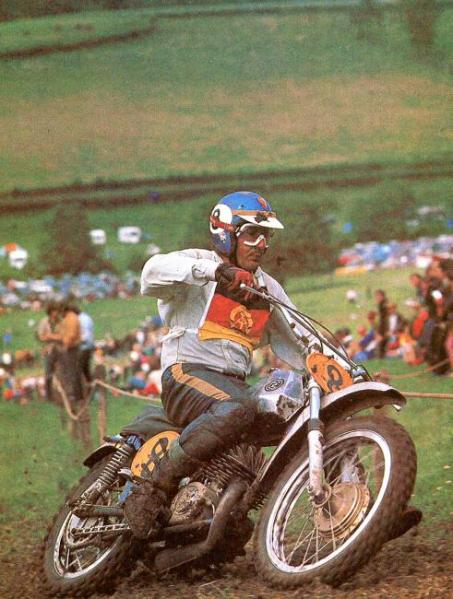 Paul Friedrichs
By the late sixties, two momentous things had intersected in Friedrichs' life: his rise to the top of the motocross world as a three-times-running 500cc World Champion (1966-68), and the heating up of the Cold War between East and West. In 1968 the communist bosses of the Soviet Union cracked down hard on pro-democracy protests in then-Czechoslovakia, the Eastern Bloc nation that built the CZ motorcycles Friedrichs had won all three of his world titles upon. This led to much pressure on Paul, who was battling the likes of the Swedish stars Bengt Aberg and Ake Jonsson, British riders Jeff Smith, John Banks, and Dave Bickers, and a young Belgian named Roger DeCoster. Friedrichs was caught in the middle of the politics of the time, often forced to miss races in nations like West Germany, where his bosses were afraid he might flee, and then banned from races in other countries that did not want approve of what was happening on that side of the Iron Curtain.
Seventies motorsports scribe Peter Carrick once wrote: "For all his enormous talent and international status, Paul Friedrichs spent much of his career in the shadows, buffeted by the East-West political tensions of the 1960s. From his home in East Germany, he would emerge to display brilliance only to disappear again behind the concealing shroud of the Iron Curtain.
"It remains a fascinating point for conjecture to consider just how many more World Motocross Championship events Paul Friedrichs might have won had his career coincided with a less abrasive period of European politics."
Paul Friedrichs died after a long illness in the town of Erfurt, in what is now once again a unified Germany. He was 72 years old. You can catch a glimpse of him in this Soviet propaganda film from 1968.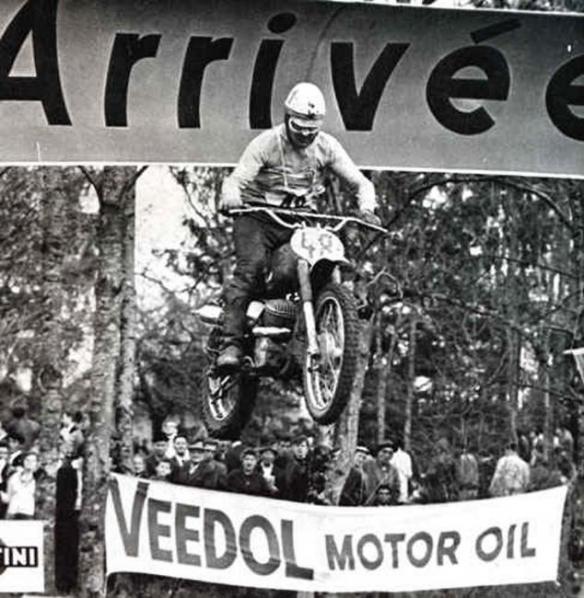 Paul Friedrichs
Jantz Grodzicki was just getting started. We'll never know how good he was going to be, but it's safe to say he was going to give it everything he had to reach the top. A popular and charismatic 16-year-old from San Diego, Jantz was trying to get on the fast track to a professional motocross career. He had the talent to ride well and the determination to put in the work. He also understood marketing—working the social-media outlets, joining the Monster Army to get his name out there, posting videos, and always making himself available.
Grodzicki was in Florida at the Mini Olympics over the week of Thanksgiving, following the tried-and-true path of the big amateur racing schedule that brings fast young men and women together often during the season. When he went down hard during a moto at Gatorback, it gave pause to the entire motocross community. A worldwide group followed the dire situation in Florida via social media as it unfolded. Within a day of his crash, the Facebook page "Pray For Jantz" had more than 15,000 friends. It was a sad vigil for the rider, who would be taken off life support a day later due to severe internal and spinal injuries. The page is still there, now with more than 25,000 followers. There are now stickers popping up at tracks everywhere with Jantz's #96, tribute videos from friends who filmed the fun of riding with him, even a ride day at Pala Raceway, his home track, which gave Jantz's father, Chris, a chance to ride his son's motorcycle and share friendship and fellowship with those who knew his son.
The loss of another fine young rider has led to another painful chapter of deep introspection about how and why these things happen in our sport, and what can be done to prevent it from happening again. Here is a video tribute to Jantz.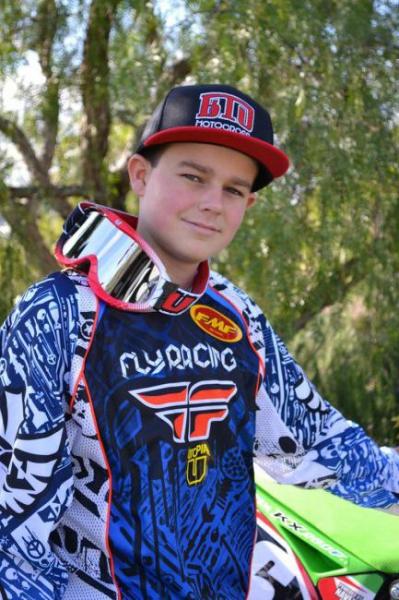 Jantz Grodzicki
Robert L. Smith Jr. was well known in ATV Motocross as Smitty, the longtime referee for the ATVA Motocross Championship. Originally from San Francisco, he came east to Virginia and found his way into racing. His job was one of those thankless ones—series referee. He often found himself in the middle of controversies, heated disputes, and the occasional feud. But he was a huge proponent of racing and enjoyed the role he played, especially in youth racing, where he helped raise a generation of motorsports enthusiasts—in fact, his son Ryan is a current privateer on the AMA circuit, and he attempted to qualify on a two-stroke last year at the super-muddy Daytona Supercross.
Smitty was diagnosed with cancer in August of 2012. He passed away the day after Christmas. He was 54 years old.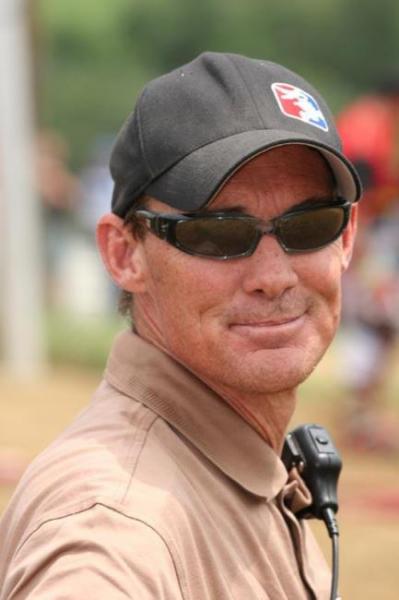 Robert L. Smith Jr.
Phil Alderton had the heart of a lion. He was a fierce competitor, both as a racer and as the co-owner of Honda of Troy in Dayton, Ohio. He built his shop's race team into the "Fifth Dragon," a factory-beating powerhouse that challenged the Big Four of the nineties and beyond in both classes. He was kind and passionate about both racing and his friends, and he would often reach out to riders who had lost their way and give them another shot at motocross stardom. For a while there, Alderton was our sport's patron saint for underdogs—the last resort for so many dreamers like himself.
That was the first act of Phil's life. The second act was ugly and terrible.
Phil Alderton couldn't stay away from the alcohol and drugs that had begun to consume him, and he was too stubborn to see that he needed help. When he did start getting some help—notably from friends like Erik Kehoe and Jody Weisel—it was already too late. After winning numerous races and a few championships against those factory giants, Alderton's horrific habits got the better of him. It started with Jaegermeister and went straight down from there. He lost his family, two marriages, his team, his business, his daughter, his freedom, and finally his life. When he died in March of a heroin overdose, he was back in Dayton, the place where he'd started.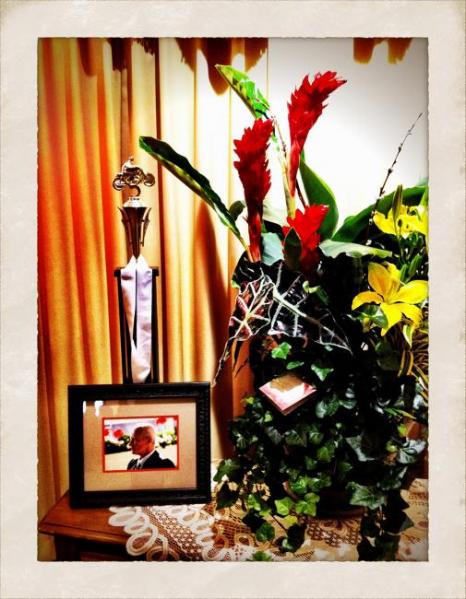 Phil Alderton
Terry Pratt lived a full life. He was a soldier, a journalist, a motorcycle enthusiast, and a good man. Before he took on an executive role at the iconic Cycle News, where he would work for more than thirty years, Pratt served in the U.S. Army, stationed in Europe. That meant he was close to the Grand Prix circuit when it was at its absolute zenith and men like Joel Robert, Adolf Weil, Roger DeCoster, Gaston Rahier, and Paul Friedrichs were battling on a regular basis. Pratt took full advantage, teaming up with a photographer friend named Volney Howard III to cover the races for Cycle News and other publications. Years later he would publish the extraordinary book Grand Prix Motocross, the definitive illustrated history of the 1972 season in Europe and easily one of the best motocross books ever made.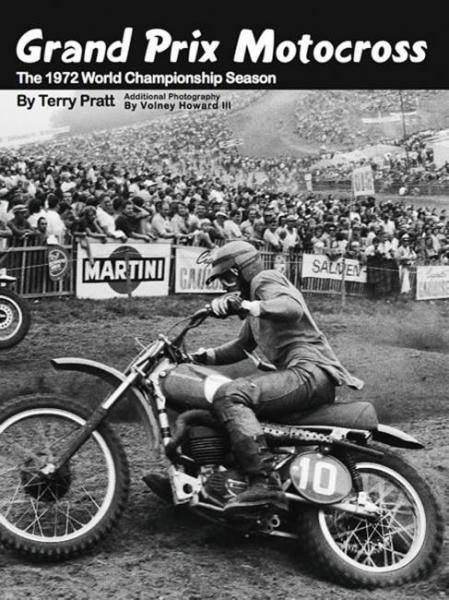 After Cycle News stopped its print run a few years ago, Pratt continued to stay close to the motorcycle industry, participating in vintage events like the 2010 Catalina Grand Prix, where he raced his beloved BSA for the last time. When Pratt was diagnosed with pancreatic cancer two years ago, he faced it with the same quiet dignity and courage he always displayed. He was 67 years old.
Says friend and longtime coworker Mark Thome: "He was a shining example of one of those people that make the motorcycle sport and industry truly cool to be around, because of the people who are in it."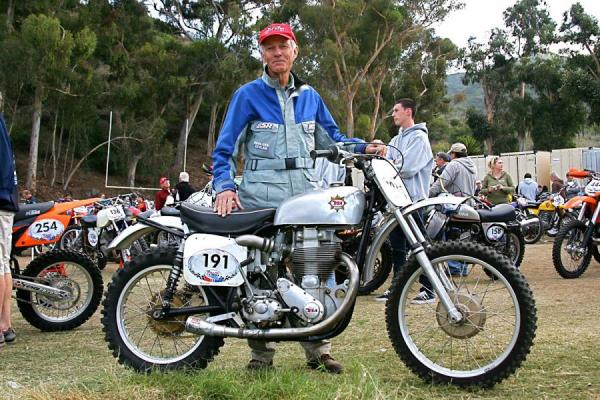 Terry Pratt
An accident took place on a Kansas highway the morning of April 1 that is still hard to fathom. On the last morning of a motocross road trip from Minnesota to Texas to ride their dirt bikes during spring break, a converted rig packed with eighteen people went off the road on Interstate 35. The consequences were devastating. Five members of the Kerber family, from Jordan, Minnesota, were killed in the crash after their vehicle hit a guardrail and then a concrete bridge near the town of Williamburg. Then it rolled into a ravine.
The Kansas Highway Patrol identified the victims as Tom Kerber (25 years old) and his siblings Joy Kerber (14), James Kerber (12), and Jessica Kerber (10), as well as Tom's wife, Melissa Kerber, (24).
Pauline Kerber, whose husband had passed a half dozen years ago, had twelve children, including a son named Adam, who had hoped to be a professional motocrosser someday. The family had a track in their yard and a garage full of motorcycles and ATVs. They lived just a half mile away from the Scott County Fairgrounds, which hosts local motocross races.
According to the Star Tribune newspaper, the Kerber family traveled to races out of state on numerous occasions, just like most other families in this sport. Investigators at the scene of the accident reported that only two of the people riding in the vehicle were wearing seat belts at the time of the crash.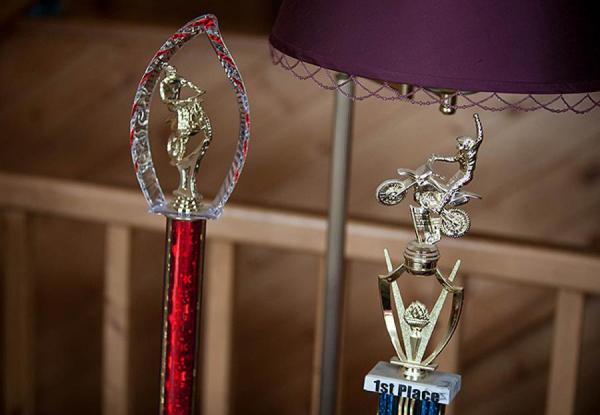 Kerber family
Mike Shoemaker was born in 1959. By the age of 20 he was racing professional motocross on the super competitive Southern California circuit that included such legendary tracks as Saddleback, Escape Country, Indian Dunes, and Carlsbad. Shoemaker was fast enough to often find himself in the thick of Golden State Championship chases. He also earned #48 on the AMA circuit in 1983 after scoring a career-best seventh-place finish at the Saddleback National. Shoemaker even got picked up by Team Tamm, a precursor to programs like Pro Circuit Kawasaki and GEICO Honda.
When he wasn't racing, Shoemaker was building a family with his wife, Debbie. They had three sons: Shane, Broc, and Devan. They were behind Mike through his hard-fought battle with lymphoma that would end on August 21, when Mike was just 52 years old.
Shoemaker's son Broc plans to make his professional debut at this Saturday night's Anaheim Supercross on the Verasty/JNA/Pasha Racing team wearing #448 in a nod to his father's #48.
"It's been my lifelong goal to line up at A1," Broc said. "Unfortunately, I won't have my dad by my side, but I know he's watching down on me and I just want to make him proud."
To see all of Mike Shoemaker's national SX/MX results, visit his page in the Racer X Vault.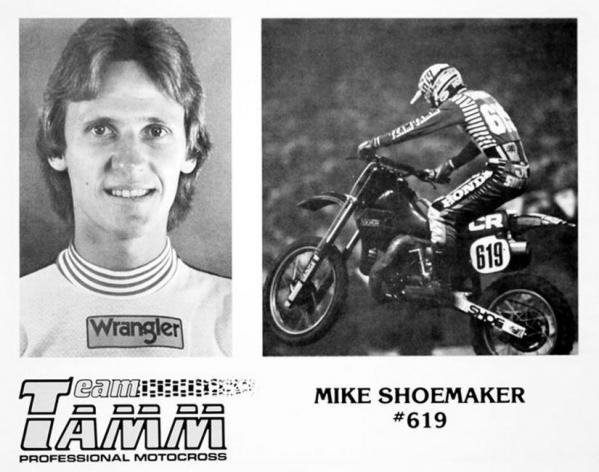 Mike Shoemaker
Dennis Boulware raced with #44 and was well known and well respected among those who gathered every Saturday to race on the REM circuit at Glen Helen. He was among those men, having just completed a morning practice in August, when he suffered a heart attack. A fierce competitor, Boulware had several REM championships to show for his efforts and talent, but it was his steady presence—he rarely missed a race—that stuck with his friends and fellow competitors.
Boulware was also a proud husband and father and had just become a very proud grandfather. Later he would be remembered at a life celebration at Tom White's museum, with family, friends, and competitors. They gathered to bench-race about a man who was so dedicated to being a better rider, even at age 55, that he would run five miles on mornings before he went racing. Dennis Boulware was that kind of man.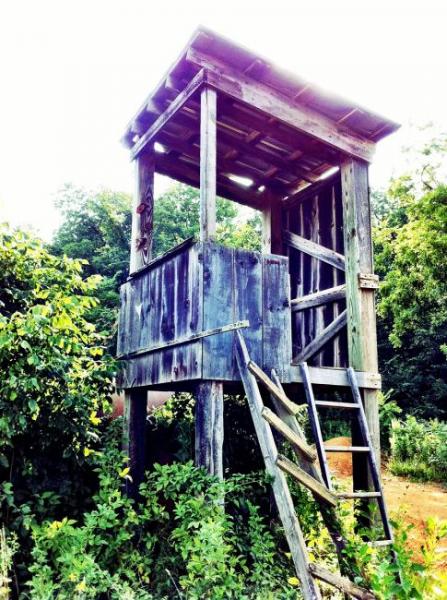 Scott Johnson was one of the last really fast Maico riders in America. He was the CMC #1 rider in the 500 class in 1980 and earned AMA National #93. Johnson raced the AMA Motocross circuit from 1981 to '85, with a career-best finish of ninth at the 1981 Carlsbad 500 National.
When his racing days ended, Johnson became an arborist and went to work with his father at the Johnson & Sons Trees Company, plus Bay Cities Tree Preservation. Johnson, who hailed from Pacific Palisades, California, battled cancer until the illness ended his life in October. His pro finishes can be found here.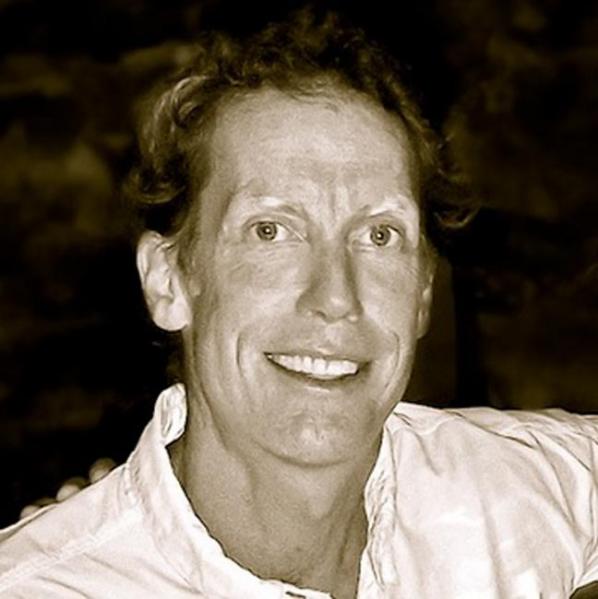 Scott Johnson
For a generation of motocross riders in and around Ohio, the name Radar's Racers—the nickname of a fast area family—meant speed. The Radars had a Penton dealership and a motocross track in Ashland County called Radar's Spoke Easy, the base from which the boys and their teammates would ride out to compete for titles and championships in the seventies, traveling with a big bike trailer that let the competition know Radar's Racers were there and ready to go on their Pentons.
When Regg Radar stopped racing and started his own family, his sons chose a different path. They raised show lambs on the family farm, and they soon had one of the best flocks in the country. The family was soon on the farm competition circuit, entering their animals in fairs and contests. They won local, state, and grand national titles. They also loved to hunt and fish together. But Radar still had his old friendships and links to motocross; he was a longtime member of the Penton Motorcycle Owners Group, as well as the American Motorcyclist Association.
On Saturday, August 4, Regg Radar was driving his pickup truck near his home in Jeromesville. He ran a stop sign and went off the road. He was 57 years old.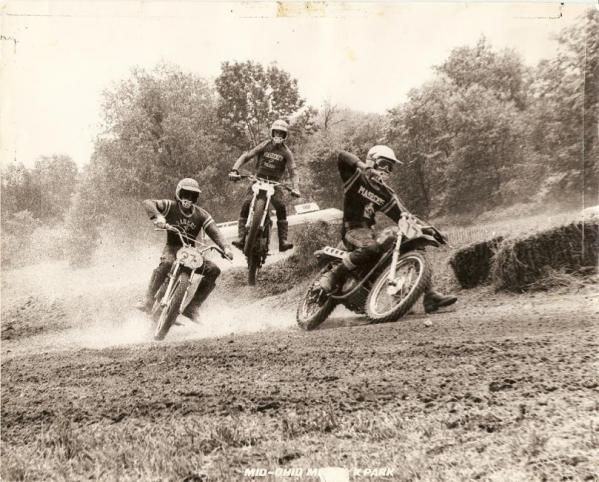 Ohio's Jeff Greenberg is pursued by the late Regg Rader, who is closely followed by Mark Tracy.
On the morning of June 28, a 71-year-old rider named
Charles Wayt
, who was visiting from Arizona, was involved in a chain-reaction crash at
Lake Elsinore
MX Park. Wayt had crashed on his own, then was struck by another rider. He was taken to a nearby hospital in Wildomar, where he died from his injuries. A story about the incident was posted on a local news website, to which a reader listed as Ami Lebaron posted this note on what she witnessed:
"I would like to share a moment that happened. The wife of Charles came to the other rider and told him no matter the outcome, it was an accident and it was no ones fault. Charles' son checked up on the other rider before packing up. It is a special breed of people that ride motorcross. We all know the risk but feel it's worth it. The feeling of flying through the air and being one with the machine conquers fears and gives us the feeling of elation. I had the opportunity of seeing this family in the darkest hour and based on the family, I can tell you Charles must have been an incredible man!"
There is a ride day taking place on this last day of the year for
Ryan McPhillips
. It's on the
Lake Elsinore
vet track, not far from where the young man's life ended. On the evening December 8, Ryan was meeting friends in Canyon Lake, once the old stomping grounds of Jeremy McGrath and friends, then going out for drinks. He was on foot crossing the road when he was struck by a pickup truck. He was 28 years old.
Ryan wore #489 when he raced, and he is remembered by all as a really nice guy with a big heart. But at one point he was known for something rather silly: the rider affectionately known as "McGriddle" was the unlucky guy who had part of his ear bitten off by Jason Lawrence, resulting in the former Lites West Region SX #1 doing a stint in prison. A memorial service was held for McGriddle on December 17, and today friends, family, and acquaintances are meeting at Lake Elsinore to ride and remember him on the last day of the year.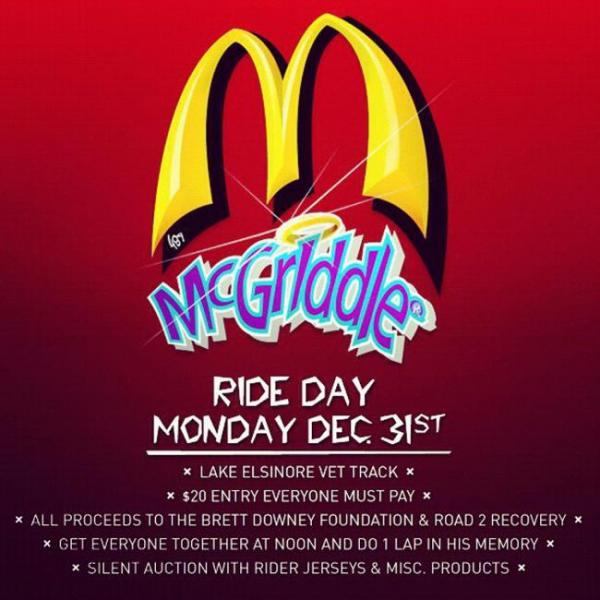 Ryan McPhillips
Georges Jobe was a five-time FIM World Motocross Champion. He was also a champion of the world, because seemingly anywhere there was motocross, there was Jobe: Europe, America, the Middle East, Asia. Georges was one of the best riders of Belgium, the country of motocross kings. He was also an ambassador for racing all over the world. He embraced supercross before anyone else in Europe, no doubt seeing the influence in one of his great rivals Danny LaPorte, who arrived from California to Europe in 1982 and took a narrow 250cc world title from Jobe. The next year, Jobe evened the score by taking the title back. Their rivalry may have lasted just two years, but their friendship was timeless.
Jobe was born into a motocross family, and he kept it that way for as long as he could. With the exception of three years spent with the Kawasaki factory team, he spent most of his career on his own team, a privateer more or less on factory equipment—much like Jeremy McGrath did in the late nineties and Chad Reed does now. Georges employed his older brother Claude as his mechanic, his father as manager, his mother as their watchful eye. Later it would be his wife, Fabienne, who would join the team and man the stopwatches. Jobe would win five world titles over his thirteen-year professional career, going out on top in 1992 after two straight 500cc world crowns.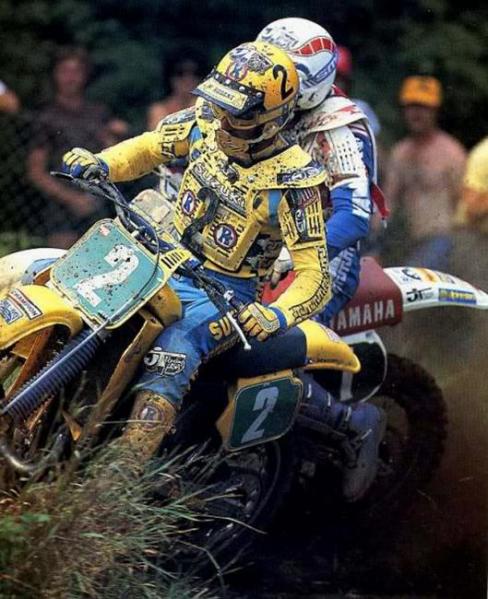 The ever elegant Georges Jobe duels with Danny LaPorte in the 1983 FIM 250cc World Motocross Championships.
He would later be a promoter, an entrepreneur, and an ambassador. He was in the desert in Dubai when he crashed hard in 2007 and was initially told he would never walk again. He did. But a few years later he was told he had an acute form of leukemia. He fought the disease as best he could, and he tried to keep going to the races to see his friends and assure them he would be okay.
Georges Jobe died just a few days short of his 52nd birthday, on December 19, and was buried in Retienne, Belgium, with an honor guard of motocross friends and competitors worthy of a man of his significant stature: Joel Robert, Stefan Everts, Eric Geboers, Dave Thorpe, Andre Malherbe, Michaelle Rinaldi, Johan Boonen, Raymond Boven, Jean Paul Mingels, Davide Phillipaerts, and many, many more.
The great Jack Burnicle wrote of George Jobe, "He was a complex character, forthright in his views, thoughtful, technical and clever in his riding, and armed with cast-iron self-belief."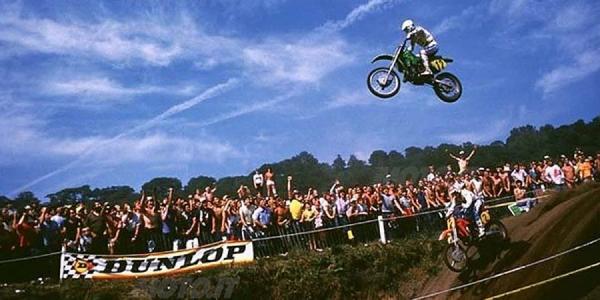 This Nick Haskell photo of Georges Jobe jumping over Andre Malherbe is one of the greatest motocross images ever made. Taken at the 1984 British 500cc Grand Prix at Hawkstone Park, where Jobe doubled the notorious pit for the first time in overtaking Malherbe.
Matt Murphy was only 22 years old, but he loved the old school. Raised in a motocross family—the Murphys ran the Long Lane Telford track—he was an energetic presence on England's National Twinshock Series circuit. It was at the spring opener of that series, held at Polesworth, that he crashed on one of his Maicos. Despite the best efforts of emergency workers and ER doctors, his life could not be saved.
We never got to meet Murphy, though he left an introduction to himself on Facebook that makes us regret the fact that we will never get that chance: "MATT TO SOME, MAD MURPH TO MANY, BORN WITH PETROL IN MY VEINS LOVES BIKES CARS AND THE ODD WOMEN. LIFES TOO SHORT TO BE BORING, SO BE WILD WHILE YOU CAN BEFORE AGE CATCHES YOU OUT. MENTAL AND UP FOR A LAUGH LIVING LIFE TO THE FULL ANY TIME OF THE YEAR!"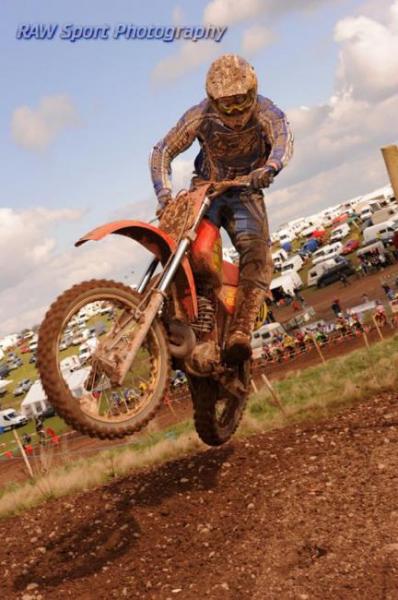 Matt Murphy
Bob Smith wasn't a motocross racer—in fact, he was an orthodontist by trade. He was actually a skier, and it was while riding mountains in Utah in the 1960s that he came up with an idea that would have a huge effect on motocross and many other sports. Smith was having a problem with his goggles—they kept fogging up—and he came up with an idea to create a double-lensed goggle where the inner lens would be protected from the cold. He used his dental tools to make some prototypes, then he patented the double-lens design, which is now an industry standard for eyewear.
Smith Sport Optics was born in the seventies, and Bob's namesake goggles were soon being used in motocross and off-road motorcycling everywhere. Smith sold the company in 1991 and retired. He died of complications following heart surgery on April 18 at 78 years of age.

Terry Martin is a name held in high esteem in the world of surfing. Part artist, part craftsman, Martin was a master board shaper from Dana Point, California. Surfer Magazine added Martin to their Shaper's Hall of Fame after Terry churned out approximately 80,000 hand-carved surfboards over more than six decades—quite a body of work for one man. Along the way he only worked for one other man: Hobie Alter, the namesake of Hobie Surfboards.
"If you have something you enjoy, and you cultivate it, like I have for so many years, you're going to get good at it—really good at it," Martin told Surfer last spring. "And you will be happy all your life."
Martin passed in May after being diagnosed with melanoma, and his loss brought pause to much of the surfing world. Few in motocross may have recognized this waterman, though we all know his son: Terry Martin was David Bailey's father. He was 74 years old.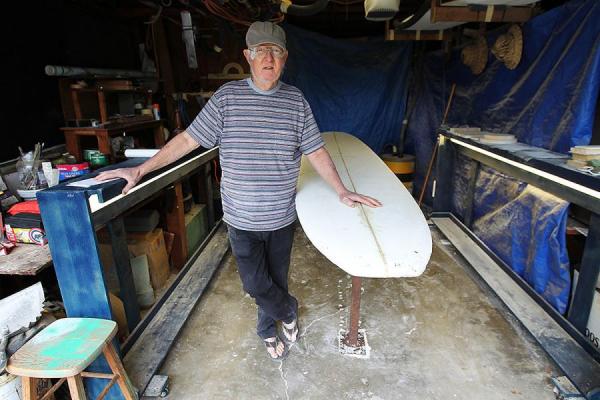 Terry Martin
Tyler Mansell died on May 24 in Texas. His illness was sudden and brief, as was his life—he was 21 years old. Mansell was a local pro motocrosser on the regional circuit, which meant he was well-known at tracks like Freestone, Oak Hill, Three Palms, Swan, and the old Lake Whitney. After graduating from Arlington High School in 2008, Tyler split time between races working for his dad at the family business, D&S Kawasaki-Honda. He loved jet-skiing, street bikes, hunting, and motocross.
Tyler's friends and fellow riders held a memorial ride for Tyler at Village Creek. You can watch it here.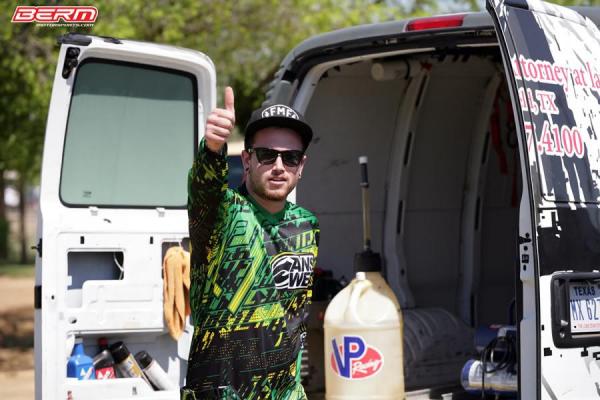 Tyler Mansell
Due to his fragility and an extremely enlarged spleen, David Allen Kimsey never got to ride dirt bikes, but he loved them. According to his parents, Ricky Carmichael was David's favorite rider, by far. The boy watched every race, looked at every magazine, checked out every moto website (his dad says he'd become very proficient with his iPad). David suffered from anemia throughout his short life, and it kept him from doing many of the things he would have loved. Besides motocross, he loved music and archery, was becoming a good mechanic, and was a great brother. He died at the University of New Mexico Hospital on Monday, May 28, after suffering a seizure. David was 11 years old.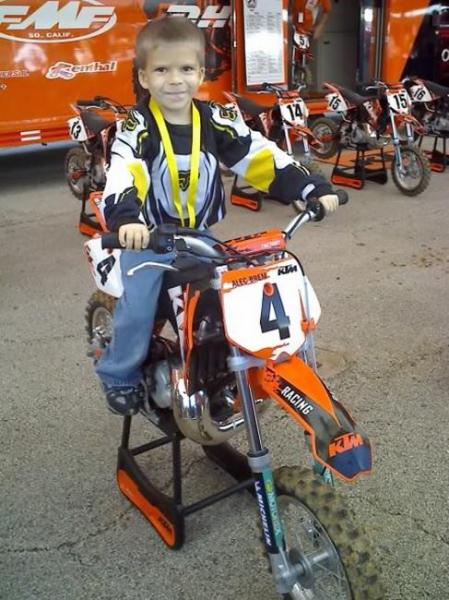 David Allen Kimsey
Mark "Tex"  Adams came out of Carrollton, Texas, to work his way into motocross. As a mechanic, he moved up the ladder, with rungs as diverse along the way as the Joe Gibbs Racing team and Travis Pastrana's Nitro Circus. You might recall the chaotic episode where Mark and Travis tried to make an airplane out of a motorcycle (or maybe the other way around) when they bolted a bike and some wings together. When James Stewart joined forces with JGR prior to the 2012 season, it was Tex who relocated to Florida to be Stewart's team-assigned workweek mechanic, helping keep up James' practice bikes and also having a hand in organizing testing changes and data. When Stewart was off at the races, Adams was back in Florida doing the unseen work of making his practice bikes just like his racing equipment.
It was early on the Thursday morning before the Oakland Supercross that Adams stopped long Interstate 4 below Daytona to help a stranded motorist. According to the Florida Highway Patrol, Adams, 28, was assisting Tiffany Walters, who had run out of gas. Adams parked his Ford pickup behind Walters and stood adjacent to the driver's-side door. An oncoming SUV drifted onto the right shoulder of I-4 and struck the two vehicles and Adams, killing him.
"I'm in disbelief as something so tragic could happen to you while helping someone else in need," Stewart said on his Twitter feed when he found out what had happened. "I'm stunned because Tex was such a caring & doing for others person. My heart goes out to his family... He was always saying and doing funny stuff all the time and was a pleasure to be around." Two days later, Stewart won the Oakland SX and dedicated the win to his friend and coworker.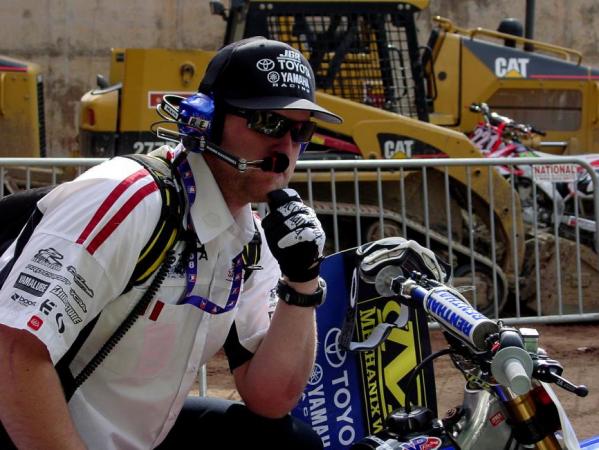 Mark "Tex"  Adams
On the Friday before the Spring Creek National in Minnesota, Art Jefferson was doing his regular job at the races: smiling, shaking hands, directing traffic, riding his prized scooter, making everyone who rolled into the pits feel comfortable. Art's real job was overseeing the installment of traffic signals, but on weekends he was the paddock manager for the Lucas Oil Pro Motocross Championship. Every rider, spanner, and pit-crew member knew his big, friendly smile and his blue Zuma. Jefferson loved motocross so much that he took what most might think a thankless job—parking big rigs and semis—and turned it into a labor of love. He was the go-to guy for any and everything, be it a broken generator, a lost driver's license, a hand unloading bikes.
But on this night he was away from the track, sitting at dinner with friends, bench-racing and having a good time when he suffered an aneurysm. He was taken to the ER at the nearby Mayo Clinic but there was nothing doctors could do but give his wife and two daughters the chance to get to his bedside from their home in Massachusetts and say their goodbyes.

Art Jefferson
One month later, a memorial service was held for Art at the Southwick National, Moto-X 338 being his beloved home track. Among the many who stood to speak were Ryan Dungey and Mike Alessi, and later "Driven to Ride" privateers Derek Anderson and Tucker Saye dedicated an episode of their popular online show to a man who looked out for them constantly.
A news release announcing Art's death included the following: "The motocross industry is a big, crazy, dysfunctional family in a lot of ways. We all get to 'live the dream' and participate in the sport we love, and we're surrounded by the most supportive coworkers, friends, and family members. Art Jefferson, more than anyone, truly loved every bit of this life and this family. This was his dream, the 'job' he would keep long after his official retirement."
Art Jefferson was 52 years old.