Justin Brayton has collected a passport full of travel stamps in the past few years, spending the off-season racing around Europe and collecting some decent start—and prize money—while staying in shape. Same goes for the newly retired Jason Thomas. Their travel habits harken back to another era in American motocross, when top riders would embark on fall and winter tours to race in some faraway locales. Some guys ended up staying abroad for much more than a weekend, as this week's List of 13 Moto Travelers shows.
JIMMY ELLIS: The 1975 AMA Supercross Champion and recent inductee to the AMA Motorcycle Museum Hall of Fame was invited to Australia back in the early eighties and jumped at the chance to go. He liked it so much Down Under that he basically never came back—he even has a pretty thick Australian accent now!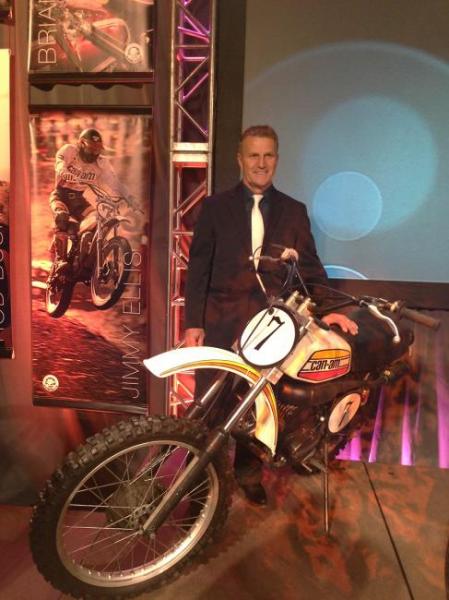 Jimmy Ellis on Pit Pass Radio during the AMA Motorcycling Hall of Fame weekend in Las Vegas.
JIM HOLLEY: One of the most traveled men of all, Holley followed in the tire tracks of Floridian Steve Martin to Japan, where he built up a nice second career as an advisor and conduit for Japanese riders hoping to move to America to race. He himself was followed to Japan by several fast men.
EDDIE WARREN: Remember "Fast"  Eddie Warren? He was a Michigan Mafia prodigy in the early eighties, a charter member of Team Green, and the winner of the first 125cc East Region Supercross title in 1985. He won a couple of 125 Nationals the following year and seemed poised to become Kawasaki's next main man, but then Warren's career took a detour and he found himself in the South Pacific, racing in Australia and later Japan, where he won the 1992 All-Japan Championship. As far as we can tell, Eddie is still in Australia too.
RON TICHENOR: Ronnie was another visitor to the Land of the Rising Sun who went from being a Tuf Racing privateer in the States to a full-on factory rider in Japan, where he won a few titles. After Tichenor's three seasons there, Jeff Matiasevich followed and won two more titles.
KYLE LEWIS: When things weren't quite panning out in America, Kyle Lewis found himself with an invite in the late nineties to spend some time racing in Japan. He ended up reviving his own career, returning with much-improved confidence and speed. As for the Japanese, they decided it was time to make the All-Japan Championships just that: all-Japanese (or at least they agreed to stop importing American mercenaries to win their national championship).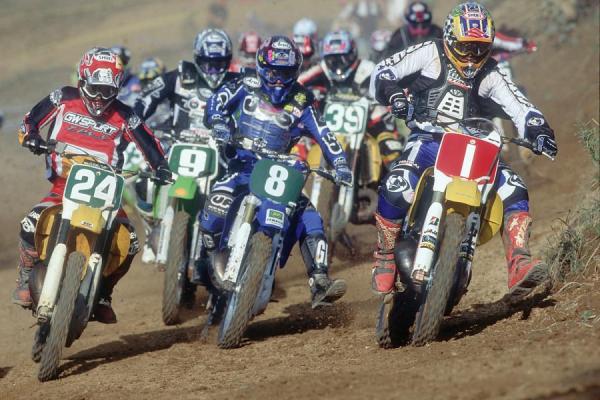 Kyle Lewis was a two-time All-Japan National Champion.

BRAD LACKEY: The crusade Brad Lackey began in 1973 to win the 500cc world crown would last an entire decade and see Lackey miss out on what likely would have been numerous AMA titles in both outdoors and supercross. But in 1982 it all became worthwhile when he won the 500cc World Championship on a Suzuki ... and then was promptly let go by the downscaling brand that was halting production on Open-class two-stroke motorcycles.
JIM POMEROY: One of the fastest Americans of the 1970s, Pomeroy was invited by his Spain-based Bultaco team to race the 1973 FIM 250cc World Championships. He won the first race he entered—the Spanish 250cc Grand Prix—and spent much of the next four years living near the Bultaco factory and racing the Grand Prix circuit.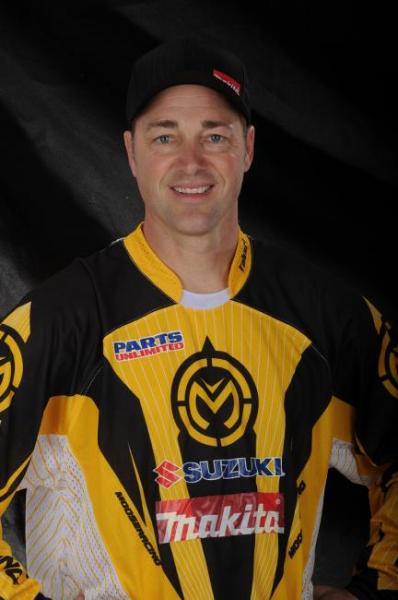 Rodney Smith earned worldwide recognition when he showed up at the '87 Argentina and Brazil 250cc Grand Prix races and won three of four motos.
RODNEY SMITH: A very fast NorCal rider from the eighties, Smith could not get a good gig in the States and ended up doing an international race in South America. He rode well enough that the Hollywood Cigarettes team hired him to race there full-time. When the 250cc Grand Prix tour came to visit Brazil and Argentina in 1988, Smith shocked everyone when he won three of the four motos! He was rewarded with a full-time ride in Europe on the Chesterfield team and eventually reached a #3 world ranking, then returned to America as a privateer. He finally found the perfect place—'a Suzuki factory ride in the Grand National Cross Country Series—and became one of the sport's all-time greats.
TRAMPAS PARKER: Back in the mid-eighties, Chad Parker was a fast kid from Louisiana who rode for Team Green as a Schoolboy. He didn't get much of a deal when he turned pro, so he took up an offer from his globetrotting friend Billy Liles to go do some races in Italy. Parker did well, met a girl, got married, and eventually found work on the Farioli KTM team. When the '89 125cc World Championship series kicked off in Italy, "Trampas" Parker crushed the field and began a run to the world title. He would stay in Italy for the rest of his career before heading back home to Louisiana. He also won another world title—the '91 250cc GP title—making him the first American to win two world championships.
TALLON VOHLAND: One of the only two brothers in supercross history to each win a main event in the 125 class, both Tallon and his older sibling Tyson ended up on the GP circuit in Europe, where Tallon had a very good career that spanned much of the nineties. When he was done, he stayed on with Acerbis in Italy, and while he's back in the U.S. primarily now, he's still with the company. In fact, he's very much responsible for the new inside-corner barriers that Acerbis makes for the Lucas Oil Pro Motocross Championships.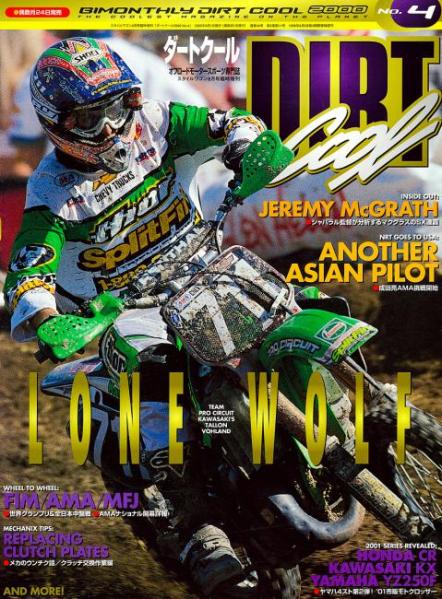 That's Tallon Vohland upon his return to the states after a strong GP career.
BOB MOORE: Warren's counterpart in '85 as the 125cc West Region champ, Moore went to Europe the following season because no one seemed interested in giving him a good deal in the States. He would end up staying there for the next ten years, living in a variety of countries (Andorra, anyone?) and riding for variety of teams. His career would be capped with his 125cc world championship in 1994. During his time in Europe he would be followed by the likes of Mike Healey, Ricky Ryan, A.J. Whiting, Todd DeHoop, Jimmy Button, Mike Brown, Mike Young, Ryan Hughes, Jimmy Albertson, Zach Osborne and Michael Leib—all of whom eventually came back to the States.
JIM TARANTINO: "The King of Saddleback"  was once a badge of honor that was almost as important as being the winner of a national or supercross main, and the designation belonged to Jim Tarantino. Like Ellis, Tarantino went to another part of the world for a race—South Africa—and he liked the country so much he just stayed there! (Another rider who went at the time, Larry Wosick, met his future wife in South Africa.) Tarantino is doing well as an importer of various motocross parts and accessories in the land that has produced the likes of Greg Albertyn, Rob Herring, Grant Langston, Tyla Rattray, Gareth Swanepoel, and more.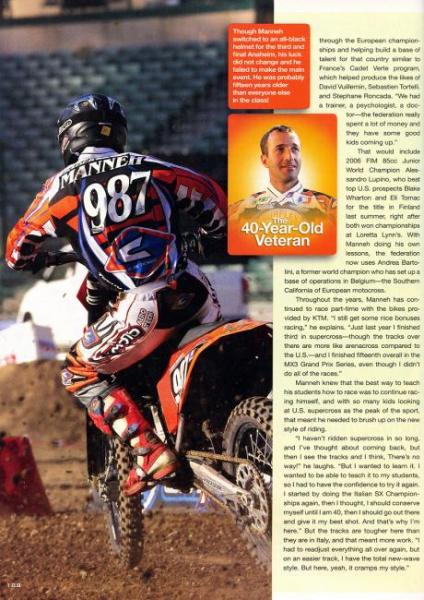 Bade Manneh was profiled in Racer X Illustrated in the May '07 issue.
BADER MANNEH: Back at the dawn of 125cc supercross, Team Green's Bader Manneh was one of the fastest of the West Coast heroes. The Santee/El Cajon product even won the third 125cc supercross ever, at his hometown race of San Diego. But after a couple of years on the AMA circuit, Manneh moved to Europe to race the GPs, and he never returned. He still lives in Berscia, Italy, where he teaches young motocross racers and is a partner in Esta Motorsports. We featured him in the May '07 issue (Vol. 10, #5) when he tried to qualify for some West Region 250 SX races in a story called "The 40-Year-Old Veteran." Here's Manneh's record from The Vault.
(Coming soon: The List of Moto Imports who Stayed in America.)