These days it's all too common to hear about a deserving rider scrambling to find some type of support for the approaching season. Unfortunately, it's not commonplace to hear about new opportunities being created for unlucky riders that get left behind during silly season. But that's what Greg LaFave and Proride.com are doing for Weston Peick. We caught up with LaFave to get the details on this new and unique type of sponsorship.
Racer X: Tell us a about the program you have going to help Weston Peick out in 2013.
Greg LaFave: Our sponsorship of Weston consists of a bunch of Internet moto-heads from Proride.com who are pitching in money as we are able. I think it's a reasonable goal that by the end of the supercross season we will be able to cover Weston's entry fees, travel expenses, and hotels. I also know that motor work is high on the list right now in Louie's mind. Louie is Weston's dad, and a big part of Weston's program. Weston has other sponsors for bikes, etc. Our goal at Proride has been to help fill in the gaps.
What's your motivation for making something like this happen?
Louie is a regular contributor over at Proride.com, and many of us know and ride with him and Weston. Louie is like so many of us who go racing with our kids, friends, etc., but they are just at a higher level. Along with that higher level comes higher costs. We, as a group, just wanted to help them go racing to their full potential.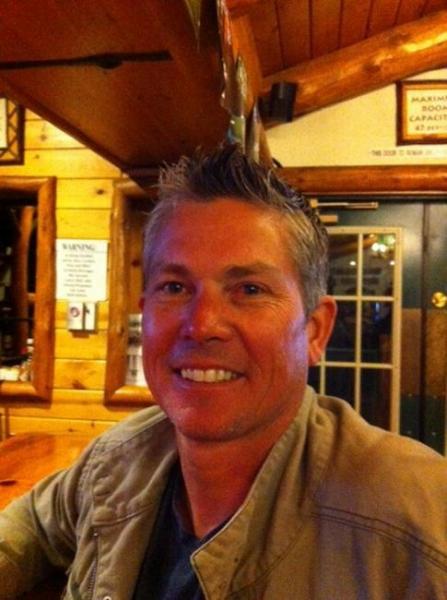 Greg LaFave (pictured above) and Proride.com will be supporting Weston Peick in 2013.
Greg LaFave photo
Have you done this before, and will it be an ongoing thing?
We have done something similar to this before. In 2008 many Proride.com members pitched in to help with a West Coast SX Lites team. I took that initial investment and added a bunch more to it through other sponsors, etc. The team was called Empire Race Team/Proride.com. Kevin Rookstool was our rider. I owned the team, and Jon Berg was my right hand man. Gary Ivin from FMF was our mechanic. Many other Proride.com members helped a bunch too. I considered the team a success financially, because I pretty much broke even on my first attempt at running a pro supercross team. That's not easy to do! However, as an entertainment vehicle for my moto brothers on Proride.com, it wasn't nearly as successful. The whole idea was to provide value to the guys donations by allowing us vet racing weekend warriors to live vicariously through the racing reports, etc. We are working to improve it this time. Done well, it adds another layer to our supercross viewing experience because we have an inside reporter to tell us about whether it was tough to pass tech inspection, or what he track was like, etc. Basically a lot of the same things we all think about when we race, but at the highest level of racing in the world. Whether we will do it again or not depends on how it goes this time. We'll see.
What is your role with the sponsorship, and who else has had a pivotal role in making this happen?
I negotiated the sponsorship with Louie, which consisted of calling on the phone and saying, 'Hey Louie, do you guys need some cash to go racing?' The answer was obvious. The rest of the conversation was about what the guys at Proride.com wanted to hear about from them throughout the season. I also handle the money.
I would say that Pascal Barth had a pivotal role in getting this started. He started a post about our last effort, basically asking how it had gone. That's when we all began tossing around the idea of doing something again.
Jon Berg is another guy who is vital to this effort. I call him, "The Wizard", because he is so talented at writing contracts, doing P.R., and anything involving persuading people.
Brian Pappalardo is doing good work for us too. He has a company called Pistonbones.com. He is taking unwanted gear from Proride.com members, and selling it on EBay with the proceeds going to Weston's racing. We even have a graphics guy making us stickers as his donation to the program. His company is called LCG Graphics, and he goes by the screen name, "Englishman."
There are other guys from Proride doing what they can for us also, but the most important thing is that we have the good wishes from the general membership of the board. We all know how fast a seemingly good concept can get shot down on internet-based moto boards. In this case, Weston is definitely one of  the most popular supercross riders on Proride, because Louie is one of us. That makes us pull for him.
How do you decide which rider you're going to help out?
I talked about how Louie is a member of our board, and that is an obvious factor. But, let's talk about Weston himself. I think I can safely speak for most members of Proride.com when I say that we think Weston is not getting the equipment he deserves. The guy is killing it. He's a top ten guy, and with top level equipment can most likely improve on that. I see him as a bull in the china shop, except that he is in a supercross stadium! He looks like a linebacker on that bike, but rides with finesse. I love to watch him go at it, and I think we at Proride.com take some pride in the fact that he regularly beats guys with a lot more help than he has. That's why we chose him.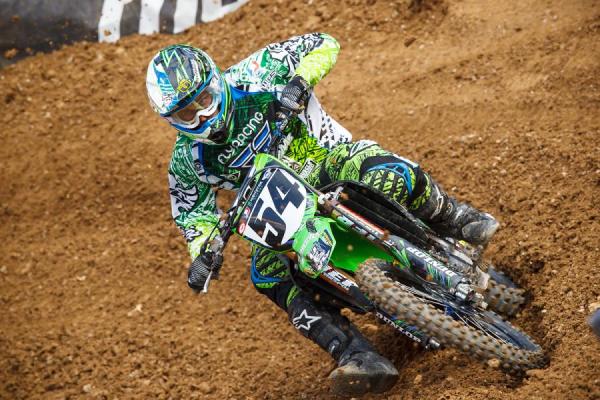 Peick looks to improve upon a breakout 2012 season.
Simon Cudby photo
How can people that want to help with your effort get involved?
Those who would like to join us in giving Weston a push can go on Proride.com and check it out. It's a legit grassroots effort to help out an aspiring racer. People can also just go to my Paypal account if they wish to help. It's Lafave40@hotmail.com. After we helped out Kevin Rookstool in 2008, he has gone on to have some really good rides, including one with factory Suzuki Off-Road, one with RPM Racing KTM, and he is currently racing for GEICO Honda in EnduroCross with great success. There's no reason why we can't give an aspiring pro like Weston a little push just like we did before.
Who do you want to thank?
The main person to thank is Phil Cruz. Phil is the epitome of a vet racing moto fan. He has had such an interest in the sport over the years that he made Proride.com to bring others with that same interest together. I have made a ton of friends through this website, and through racing too. Guys like Phil, myself, and the other members of Proride.com just want to participate in the sport we love. So thanks to the Proride.com guys for the trust. Thanks for taking the ride for all the right reasons.