Lommel
Lommel

,

Belgium
MX of Nations
Motocross of Nations
If anyone knew what Team USA was up against at Lommel, it was Team Manager Roger DeCoster. He's a Belgian himself, and was on hand when Team USA won this event for the first time ever, at this track, coincidentally, in 1981. But in the end, no amount of extra time or prep could get the Yanks up to speed--the conditions were just far too different than what they race on in America. Here's The Man's take, post-race.

Racer X: You knew it was going to be tough going in. What are your thoughts?
Roger DeCoster: Well, I knew it was going to be tough going in, but it was even tougher than I expected. Not to make excuses, we had a few things going against us, and Germany, they had no problems, good starts, no mistakes. Most people thought Belgium or the Netherlands would be the toughest because they're really used to sand, but these three guys from Germany rode exceptional today, they rode above maybe their normal level, and they really came together. They did an outstanding job, I mean, des Nations has been existing for over 60 years, and this is the first time they have won it.

What about Ryan's ride today? I thought he looked a little bit off, maybe not as good as we would have expected?
Yeah, I think all three were not really good enough. We were not in the same league, you saw [Jeffrey] Herlings and [Tony] Cairoli, it made us look how they would look if they came to Anaheim. We could have done a little better if things had rolled our way, but I don't think we had it in us to win in these conditions. I would like the press people to convey to the American public what this track is really like. You hear it's sand, you hear it's big bumps, but if you walk the track here, I walked it yesterday, and the ruts were above my belt line. And they were deeper today!

Coming in here, you had to have some worries about this.
Yes, and that's why we came in early. The riders have to adapt their riding style. In America, the riders want to ride over the front, because of supercross, you have to keep contact with the front wheel. Here, you have to stay on the back, it's almost like riding a jet ski, with how you control things with the back and just let the front float. In three days, three practice sessions, to expect to be as good as these guys--Cairoli, he moved up from Italy and lives a mile from this track. He's here every week, two or three or four times a week. Our guys tried to do the same thing in three sessions. It's not only the riding technique, but also bike setup, we got better each time out but we were not there.

I agree. I thought Ryan's bike didn't look as good as others out there. You said you made changes, did you go the wrong direction?
No, we went in the right direction, we just didn't go far enough. All three guys, really. I think with a little more time, we would be a lot closer.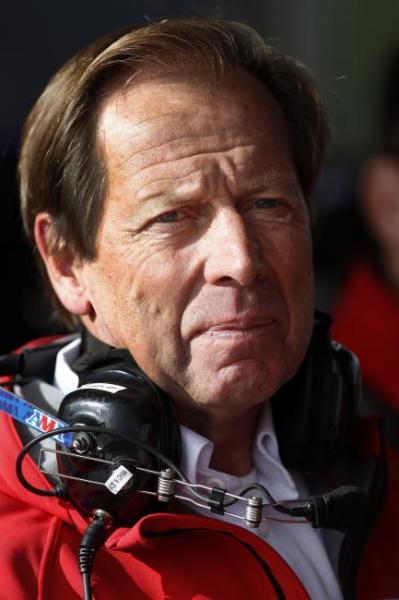 "I would like the press people to convey to the American public what this track is really like ... I walked it yesterday, and the ruts were above my belt line." - DeCoster
Ray Archer photo
KTM went 1-2 in every moto, and Roczen won MX2. Great day for them.
Yes, KTM, this might be their best year ever. Not only what we were able to do in America, but they dominated in Europe, winning MX1, MX2, MX3, and now KTM dominated the Nations, also. Feels like the old Honda days!

Biggest surprise today? Rider wise?
It's hard to say. We had heard about Herlings, but also you have to give some credit to Cairoli, you know? He seemed to do just enough to win, you know. You almost don't know how much he can do, you know. Everyone expected Herlings to win, and he was faster than Cairoli, but Cairoli won.

Well, you have to lose one of these years, and it had been since '03 that you lost one. And you'll be back next year.
Yes, we'll be in Germany next year, same track where they held the German GP last week. It will be much harder ground so we won't be at so much of a disadvantage.
When Team USA renewed their commitment to this event in 2005, Mitch Payton and Pro Circuit were right at the front of big push. The team has supplied the U.S. MX2 entrant in seven of  the last eight years, and they won each time--until now. Here's Payton, post race.
Racer X: Going into it, we thought that it wouldn't be an easy one and, for the first time in a long time, USA loses. Thoughts?
Mitch Payton: It makes me think of when you told Beeker that you would burn down the USA pits.
I only said that I would do that if Mike Alessi wasn't on the team.
He wasn't, so you were going to burn down the USA pits.
[Laughs] I retracted that later on.
Oh okay. [Laughs] No, truthfully, I was proud of the guys. The whole week – we came over a little bit early – and I've got to admit, the Dungey family is awesome. I've been friends with them for a long time anyway, so that was easy. The Barcia's we didn't really know all that well, due to the fact…
[Laughs] Yeah your guys race him every week. You don't bro down with them?
But seriously, they're awesome. Justin [Barcia]'s a nice kid and everyone got along so good, him and Blake and Ryan. Everybody was working together and talking about what they thought and what they were doing. We were trying to tell them what we could see on the track and they were all open and receptive of it. I think we could do everything we could do and when we got here, the truth is we were outgunned. Cairoli and Herlings were amazing in the sand and we weren't that fast.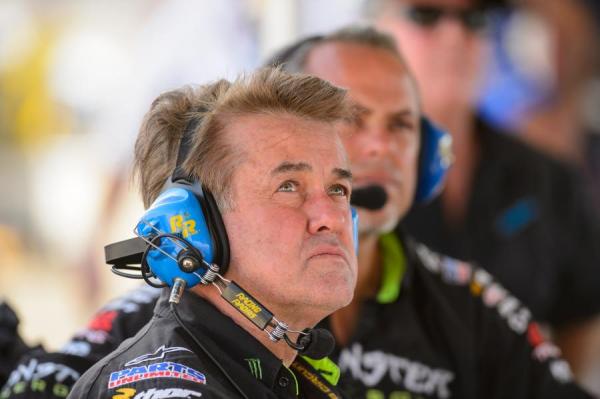 "We knew it was going to be tough ... But we believe our guys are good and, in any condition, they should be capable of running with anyone." -Payton
Simon Cudby photo
You're not surprised USA lost? What did you think going into the event? You had to know it was going to be tough.
We knew it was going to be tough. We didn't underestimate anybody. We never were like scoffing at anybody or thinking that. But we believe our guys are good and, in any condition, they should be capable of running with anyone. Today's the day. If you race long enough, you're going to win a lot of races and you're going to lose a lot of races. Today was one that we lost. It's sad, but yet I'm not disappointed. I thought Ryan [Dungey] rode good and did everything that he could do. I think the track was hard for him to pick up. Justin, for hopping on the 450 for as short of a time as he did, I think he did a phenomenal job. He had a great second moto there and then, I guess, the problem with the wheel there first moto. Then Blake rode good, too. I'm not disappointed in any of them. We can go home. I'm not disappointed and I'm sure Roger [Decoster]'s not either.
As far as Blake himself, he had the inside gate, he didn't get good starts, fell first moto. Second moto, I'm not exactly sure what happened, but the whole moto I thought he was moving forward and I thought his fitness showed today that it was pretty good too because he was consistent throughout. What'd you think about Blake's rides?
I thought Blake rode really good. Actually, Jeffrey [Herlings] came over here later and said, "Dude, you're in really good shape." Then Blake said, "Yeah, I'm just slow." I thought he rode a good event and I'm proud of him. Nobody wants to lose, but everyone in these pits doesn't want to lose, and there's no guarantee you're going to win all the time. We gave it our best and we came up a little short. Sometimes, that's just how it goes. Hats off to Germany. They won. Kenny [Roczen] rode good both motos. Max Nagl was even, I think, kind of a surprise to most people. Then [Marcus] Schiffer saved the day by staying in there too, so they were the best team and they deserve to win.
You've won a ton of these, but you've also lost a few. Does this one hurt more or less than the other losses or is it kind of the same or maybe it's worse because it's right after the event. How does it rate compared to other times that USA has lost.
It reminds me of losing.
And you don't like that.
No. It's not a fantastic thing, but, like I said, you can't be bummed or disappointed in any of them. They rode the best that they could do today, in the conditions. I must admit the track was really rough, really rutty, extremely sandy. The ruts never stopped changing. It was even way different than we thought it was and even way different than it was when we were practicing here because there were more bikes on the track and stuff like that. It was a good education and I think all three of these guys will have a newfound respect for it.