Unadilla MX
New Berlin

,

NY
Unadilla
Lucas Oil AMA Pro Motocross Championship
After suffering a horrific crash at the L.A. Supercross, Ryan Morais began the slow and painful process of recovering from a broken jaw, several fractured vertebrae, a collapsed lung, a concussion and several broken ribs. Needless to say, it wasn't a quick recovery, but Morais was still eager to help his team, so he started sharing in other responsibilities. When ex-manager Doug Schopinsky and the team recently parted ways, Morais was the logical choice and stepped up as the team's newest manager. We caught up with Morais to talk about his future in racing, and what it's like being the manager of a professional motocross team.
Racer X: Your recovery must be going well because you Tweeted that you went riding this week for the first time since your big crash at the L.A. Supercross.
Ryan Morais: The recovery went really well. It's definitely been a long process with a lot of surgeries, but I'm very happy with where I'm at and my body feels really good. I rode today for the first time in a week shy of seven months. That's the longest time I've ever been off of a motorcycle. It was great to ride again, and I had a blast! I was surprised, I rode better than I thought I was going to, but my fitness wasn't good. I had about six laps in me so it was pretty disappointing. [Laughs]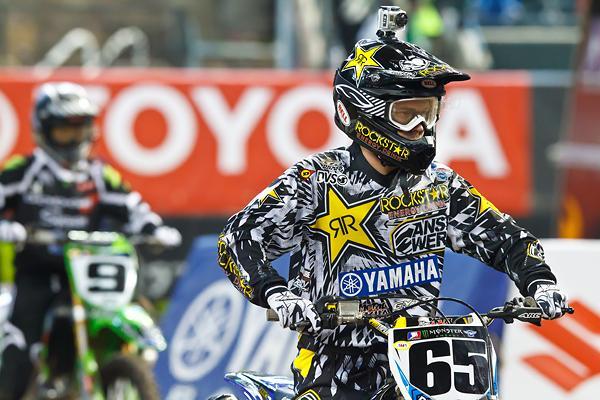 Ryan Morais has taken over the team manager duties for Star Valli Rockstar Yamaha.
Simon Cudby photo

Right now you're managing the Star Valli Rockstar Yamaha team. Is that the direction you're headed in the future, or will we see you racing again next year?
Honestly, I can't really answer that right now because I really don't know. I wish I knew what direction I was going in, but as of right now I'm not 100 percent sure. There are still some things that need to get worked out, but no matter what, this has been a really cool experience and I want to thank Chad Lanza and Bobby Regan [Lanza and Regan are the Star Valli Rockstar Yamaha team owners] for it. I've learned a lot, and it's definitely made me a more well-rounded person as far as the sport goes. I've learned a lot and have been able to carry a lot of other things over from the knowledge I have of being a racer. I can relate with the riders really well. Every week has gotten better, I've been able to settle in and have been able to handle situations better when they come up.
Is being a team manger about what you expected, or does filling the management role make you see and understand things that you didn't see as a racer?
It opens your eyes to a whole different side of things. As I rider I always knew that the team put a lot of work into things, but I definitely underestimated how much a team manager really does every day. Not only the manager, but the whole team. It's been a rough year for me, and for the team, and we're working hard to try to get things going in the right direction for these last few races. It's definitely been more work than I've expected, but I've been enjoying it.
How'd you end up becoming the manager of the team?
When I first did my deal with these guys, it had come up that when I was done racing they'd like me to help with the program, and I was really excited about having a long future here. After a few years of racing, I was going to roll into something else, but obviously, my year definitely didn't go according to plan. Things changed really quickly! They gave me a really good opportunity to do this for the last five races, and I'm putting all of my effort into it and doing the best that I can. It's been a blessing in disguise, and it's been really cool to see this side and have people trust me to run their team.
What's been the most surprising part of being a manager so far?
How many emails I have to answer! The email side of it is definitely surprising, as far as how many I get and how many I have to write. Ordering parts, replying to emails, looking at flights, making sure all the hotels are right, getting rental cars together, it's all been an eye opener!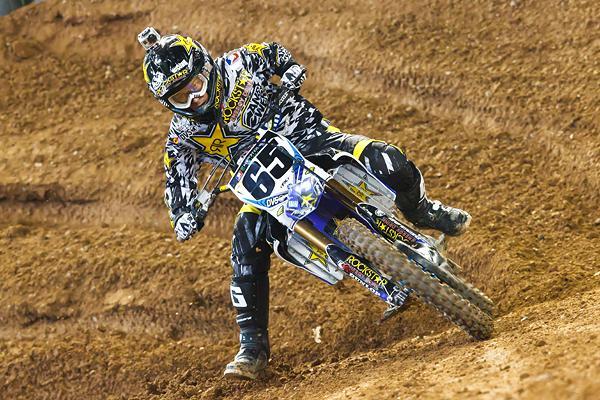 Morais is back on the bike, but still unsure of his future.
Simon Cudby photo
Nico Izzi was scheduled to return to racing at Southwick, but he wasn't there. What happened?
His flight got canceled and he had to go back to the airport later, and it was really busy. By the time he got his bag checked and went through security, he missed the later flight. So then there was no more flights that could get him there that day. Nothing would get him there until Saturday morning. I found a flight out of Ontario, but he lives in San Diego, so he started driving to Ontario but his truck broke down on the freeway and he ended up having to get it towed. At that point there were no other flights that could get him there on time. It was a big bummer for us and him. We've been testing a lot with him and Yamaha has been helping a lot with him. We've made a lot of changes to the bike, and he's been really happy with it. I actually rode with him yesterday and he looked really good and I'm excited to have him back out there this weekend. Hopefully he'll be in the top five like he was before he hurt his back.
Thanks for your time Ryan, congrats on moving to management.
No problem, thanks a lot.