Smith Optics 2013 Goggle Line Up
Smith Optics and the Fuel v.2 Sweat X & (-M) Goggle
Smith Optics, a leader in off-road goggle technology, has a bright new lineup for 2013 that will have a little different look in the frame. 2013 will bring some bright new colorways to the goggle lineup but that's not the only new feature you will notice in our 2013 Fuel v.2 Sweat X collection.  The v.2 will also have a new and improved outrigger along with some new three layer F.A T foam to go along with some of the best pricing in the industry.
The Fuel v.2 Sweat X will continue to be the frame of choice with the same low price – MSRP $65 (roll offs and goggle bag included).  The NEW Fuel v.2 Sweat X – M will be for those who prefer tear offs over roll offs and these will come with a Red Mirrored lens installed along with an extra clear lens in the box which will also include a goggle bag.
Here are some of the features that have brought the v.2 to the Fuel goggle: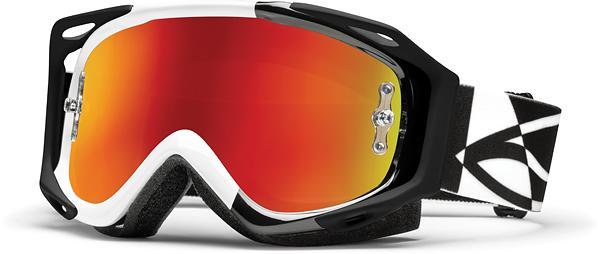 1)      Ergonomic Outrigger Positioning System
a:  While the new shape breeds new life/looks into the goggle, it has actually been strategically engineered so that we get improved helmet fit/integration – critical with the consistently smaller helmet eyeports on the market.  In addition, the ergonomic outrigger helps to change the leverage points of the strap so that it is drawn forward and away from the goggle frame to evenly distribute pressure on the frame and create a complete seal on the face, keep dirt out, and allow the new F.A.T. 3-layer Sweat X face foam to soak up sweat!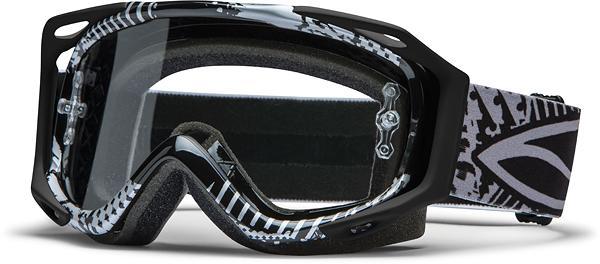 2)      Updated Frame Design
a:  Balancing sculpted lines with exhaustive engineering, the Fuel v.2 allows design to follow function – a priority here at Smith.  Frame contours optimize fit and comfort while promoting just the right amount of airflow to keep your vision clear and fog-free.
*Although the frame has received a facelift, the Fuel v.2 utilizes the same lens as all the Fuel goggles.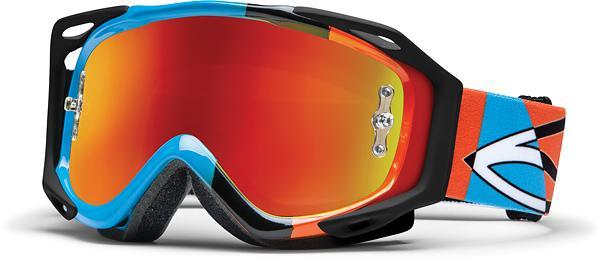 The Fuel v.2 Sweat X will be available in eight new colorways: Black / Silver Decoy, White / Black Offset, Cyan / Orange Offset, Blue / White Patton, Red / Yellow Slasher, Neon Mission and two Pastrana Signature colorways (yellow and black).
ALL of these colorways will be at a retail price of $65 and it will be up to you, the consumer, on which model you prefer; the v.2 Sweat X or the v.2 Sweat X-M.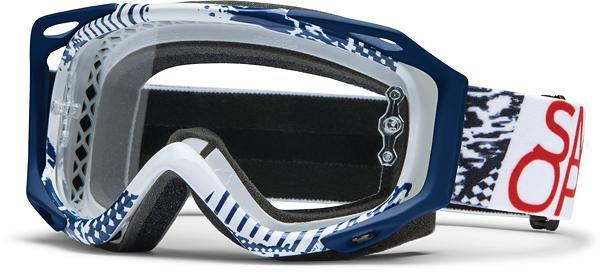 Additionally, the Fuel v.2 Sweat X Series comes with F.A.T. 3-layer sweat foam that makes for a perfect fit and seal tight to keep dirt out, along with a specially designed custom woven double-wide silicone strap.
You can find the Smith Optics line of goggles at motorcycle accessory retailers everywhere or check out our entire line at www.smithoptics.com.