By Daniel Blair
With Arenacross five months away, it's just about time I start making plans and arrangements for 2013. The first decision I need to make is what bike I'm going to ride. One benefit of being a privateer is that I can test all the brands before making that decision. I have ridden every 250 at some point over the last year, except an RM-Z250. I decided to call my homie Ping and get some info out of him about the Suzuki. He told me Racer X would be attending the RM-Z250 intro and he would let me know how the new bike felt. Lucky for me, Ping got arthritis and needed to take the day off, and let me take his place.

I drove six hours to the Suzuki test track and showed up to a row of new 2013 RM-Z250's. I got dressed, found the Racer X bike, and hit the track. All the Suzuki guys were there to help dial in the bikes, making suspension changes and small adjustments if needed. I rode for a few hours and came away very impressed.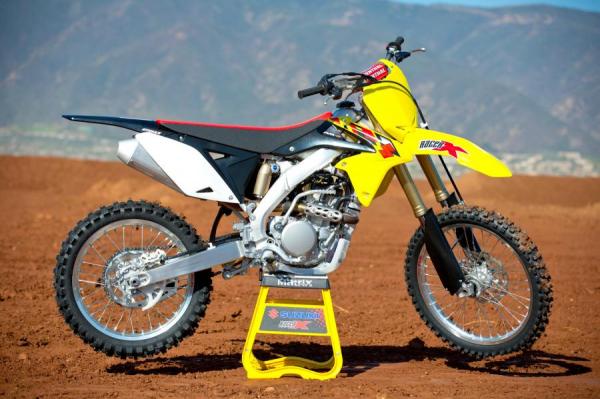 Matty Fran photos
I immediately felt comfortable on the new bike. Suzukis have always had a way of making you feel confident and aggressive on them, and this bike was no different. It felt nimble and agile, and cornered almost perfectly. The ergonomcs were great, and I felt very connected to the bike. The triangle of the bike (bars, seat, pegs) were as good as any bike I have ever ridden, and it felt very similar to the RM-Z450 I raced in supercross.

The motor was very good as well. It had no weak spot, but excelled mostly in the mid-top of the powerband. I tried all the different couplers and each one definitely had its own feel. This will give riders of all styles and speeds an option on setting up their power. I could see myself using different ones on all different types of tracks.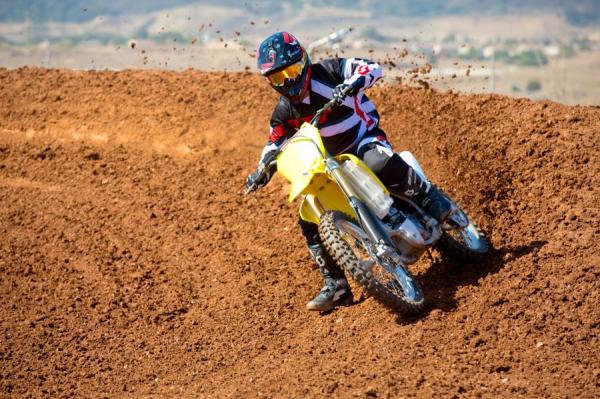 Since my dad and I own a suspension business (Airide Suspension) I was very curious to test this bike and try the single spring fork. I love the option you have with these forks to make adjustments to the pre-load. I thought they felt stiff at first, but after a few turns with the wrench, I was able to find a more balanced setting. The spring rate on the shock also felt good for me. Overall the suspension was pretty good and I can't wait to test more with all the adjustments that are available.

I'm pretty pumped I was able to do this test and intro today. I came away very impressed with the bike, and I could see myself on yellow next year for sure. The bike fit my style, and with Suzuki bringing back pro contingency, it has moved to the top of my list. Thanks to Racer X and Suzuki for a fun day.

(Look for Racer X Films to watch Daniel in action on the 2013 RM-Z250 next week).