Freegun Underwear at X Games
Freegun Underwear was a proud sponsor of the 2012 X Games in Los Angeles, California. With team riders
Ashley Fiolek
, Terry Adams, Daniel Sandoval, and Jarryd McNeil on hand to sign autographs, the Freegun girls handing out swag, and lots of other action at the booth, Freegun had an amazing week in the So Cal sun! Huge props and congratulations goes out to Freegun's Australian FMX rider Jarryd McNeil for his Silver medal win in Moto X Best Whip and factory KTM motocross Freegun rider
Mike Brown
for his Gold medal in EnduroX!
To purchase Freegun Underwear online, click on ‪http://www.freegun-underwear.com.


Freegun on Twitter and Instagram: ‪https://twitter.com/#!/FreegunUSA
Freegun on Facebook: ‪https://www.facebook.com/freegun.usa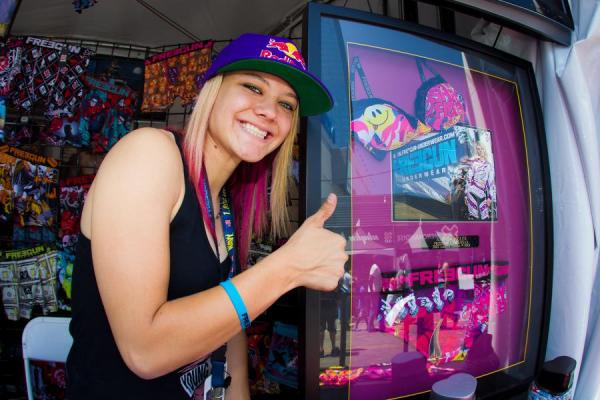 About Freegun Underwear:
Freegun is the #1 underwear brand in Europe selling 10 million of men's, ladies and kids underwear each year. People all over the world are embracing the Freegun spirit by showing off their colors and styles with whatever they're doing. From Top Kart drivers to MotoGP riders to skateboarders, FMX, BMX, surfing and beyond, Freegun provide the coolest underwear to stay comfy no matter what. With 15 styles for men and 11 for women and boys starting at $9.95, there is something for everyone on www.freegun-underwear.com.