At the halfway stage of the FIM MX1 Motocross World Championship reigning number one Tony Cairoli has his hands on half of the pie. The Red Bull KTM rider had won four of the eight Grand Prix's and eight of the sixteen motos. The champ for the previous three seasons has a forty-seven point (almost two motos) lead over Clement Desalle in the standings. Here the Sicilian chats after his latest success at Bastogne in Belgium.
Racer X: Tony I don't think I've ever seen you ride as well as you have in the last few months. Apart from Brazil you been in contention every round and looking so threatening in what is a stacked class in '12.
Tony Cairoli: I feel good, and like I said last week, I think I was riding a bit too comfortably and not pushing enough at the beginning of the motos. That had to change. Today was great and to be honest it feels like a long time since we've had a track like this…maybe two years! I loved the ruts, soft ground, the fast pace and the corners with a lot of lines that let you choose. It helps us, as racers, and I felt great out there; like I was on a 250. I could switch lines, cut, whip and do what I wanted. I managed two wins here in the house of Desalle and also in France for what was the other two guys' home GP [
Christophe Pourcel
and Gautier Paulin] and I'm really happy. Belgium is a little bit like my second home and I have a lot of fans around here. It's cool.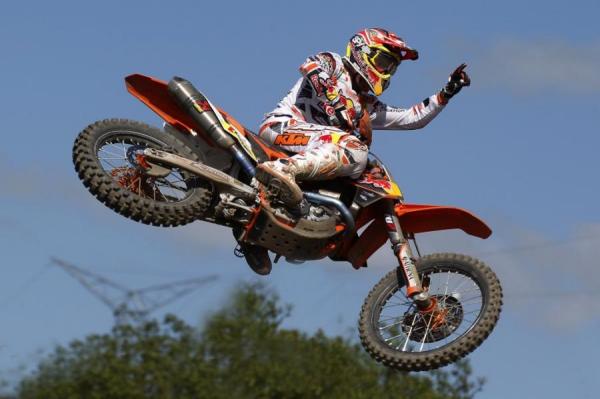 Cairoli has won eight of the sixteen motos motos thus far in 2012.
Ray Archer photo
Is that 350SX-F a bit better for you this year compared to last?
Yeah, KTM is doing such a good job because the power of the bike has improved over 2011 and also the handling is much better and we have worked a lot on the frame. The first 350 I used was perhaps not so good for me in places but now it is almost perfect. I love it.

It seems you have threats from all corners in MX1 this year.
I really like this championship, and having so many strong riders out there this year. It makes me want to race every week. Last season there were some GPs where it was only Clement [Desalle] and I and this year there is a new atmosphere and more people around. Pourcel is back and I like racing against him. We had some good passes here and I respect him a lot.

The schedule is not easy but how realistic is it to see you out in America trying some of the Nationals? It has to be a big challenge just waiting for you.
I know…but the dates are really hard to make it happen. The championships finish at pretty much the same time and it's a shame. It is risky trying it in the middle of our season. I've already spoken about it with KTM and for them its no problem but they also would love to win the world championship again. I hope someday I can find the right race to be able to go because I'd love to have a go at those tracks. I felt that today at Bastogne it was like a National because there were not many bumps and ruts but it was fast.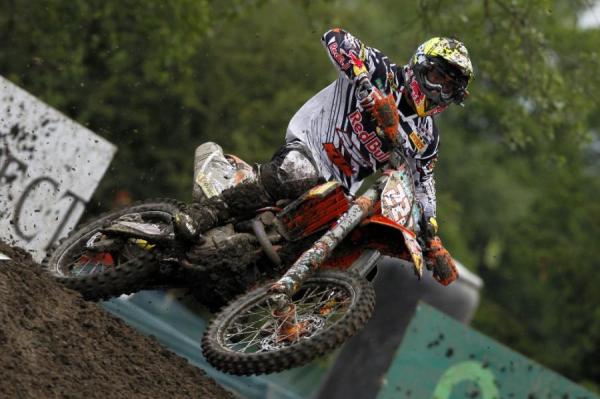 If we ever see Cairoli race in the U.S., where will it happen?
Ray Archer photo

Does watching the coverage of the Nationals make you want to try it?
Yeah, the tracks are maybe less bumpy than ours but they seem to carry more possibilities to pass and the ground is ripped and the jumps are nicely prepared. It is fun to watch them.

What about the SX/MX Monster Cup? Would you like to try it?
I don't know. Last year the track looked okay and it had a good motocross element. I struggle a bit with supercross. I rode it a lot last year and I wasn't so bad but I wouldn't want to go to Vegas just to make up the top ten, that wouldn't be my goal. It would be a nice opportunity and I'd like to see what plans they have for the track in October. I imagine everybody is going full gas and pretty aggressive to grab the money so it is also a race where you want to be careful. I haven't been invited to go anyway!