Budds Creek Motocross Park
Mechanicsville

,

MD
Budds Creek
Lucas Oil AMA Pro Motocross Championship
For 2008, three rookie riders Trey Canard, Austin Stroupe and Nico Izzi carried factory contracts straight from the amateur ranks. For Canard, his pro career took off with 250 titles in supercross and motocross, and a factory Honda ride and wins on a 450 in supercross. For Stroupe and Izzi, the road has been much bumpier, but Izzi is beginning to turn things around. Before the season, he admitted he had made some poor decisions in the past, and wanted to put that behind him.

Now a Rockstar Star-Valli Yamaha rider, the 22-year-old has been a revelation so far this summer with his consistent finishes. We talked to him for this week's Between the Motos.
Racer X: First thing I wasn't to ask you is, in the off-season, you were telling me you were hoping this would be like a whole new start, a whole new year. Supercross was okay. But it seems like now, it's really starting to click. What is changing here?
Nico Izzi: Well, I'm a shorter guy. So for me to be really good at supercross, it's tough. Plus I've been struggling with starts all year, and to be good at supercross, you've got to get those starts. So we've been kind of struggling with starts. But when you do get those starts, you know in outdoors especially, I can definitely stay up there and run up there. I've been working hard. I said all that stuff coming into the season because I really want to work hard and I really want to work good. Maybe it's really taken this long to kick in, it's working because even with crashes and stuff, I can still put myself in the top ten. That's what matters and we're moving up in the overall points. I'm moving up to seventh. So, working hard. That's all you can do is work hard and ride every day.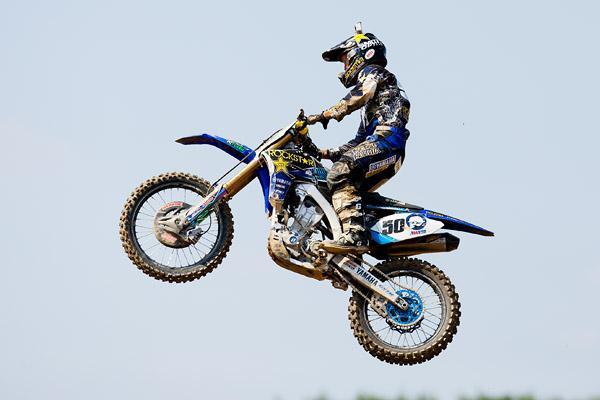 Nico Izzi has had a career resurrection in 2012.
Andrew Fredrickson photo
In supercross, on the 450, you would get some really good laps in but you weren't finishing it off with results. Here, it seems like you've figured out that part, too. Were you focused on that? Like okay, I have the speed, now I need to get it to the finish.
Yeah, the thing that kind of jacked me up in supercross was that I was supposed to be a [full-time] Lites rider and then the 450 on the East. I started on the 450 and they wanted me to stay there. Once that started, I was just basically on a learning curve from that point on because, when I'm in the Lites class, I expect top fives and podiums. In the 450 class, supercross on a 450, I'd never done before. It's a whole different nature, a whole different beast. It was pretty much just a learning curve. In Vegas, I finished sixth there. I put in good laps in practice. I got the speed, now it's all just about putting in solid motos and, what you said, finishing.
So where do you think you can be by the end of the year? Do you think you can podium?
Yeah, last week I was fourth overall. I mean, it's racing so every weekend it's going to bring you something different. Like today. I got fourth overall last week and then today you could have two crashes and just be fighting to get into the top ten. So you've just got to take it day by day, lap by lap, and show up every weekend and hope that you stay healthy and just keep working. I mean, like I said, I got a fourth overall last weekend and was just outside the podium. Obviously a podium's the main goal and I know if I can get that once, it's going to set me off.
Today you said you had some problems that you had to overcome. Talk about those motos.
Today, I pretty much just didn't get the greatest start in the first moto. I mean, I was right there with [Brett] Metcalfe and [Broc] Tickle the whole time, never fell off. Then last lap I decided to cruise and save energy for the last moto and I actually went down really hard. I don't know if it was because I was cruising, just kind of lolly-gagging around, maybe just lost focus. But I went down hard. Good thing I had a big enough lead, because I still finished eighth, but my bike was all mangled. Everyone was like what the hell happened? Because I had a solid moto all moto. But second moto, I got a great start, went down first lap. When that happens, the whole field that passes you. So I had my work cut out for me. I went from like thirtieth to tenth, so I was charging. Trying to get some points. I want to be up there in the overall series at the end of the year.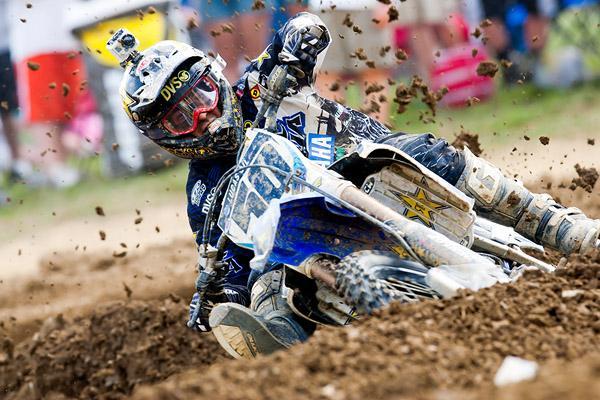 Izzi's stock continues to rise with each passing round.
Andrew Fredrickson photo
With the turn around that you've had here, do you think this is like your second chance to prove yourself? I mean, you had a good ride coming in from the amateurs, things didn't work out for a variety of reasons. Is that what you're looking at this as?
For sure. I mean as long as I can put myself in the top ten every weekend, without crashes, I should be a top seven, top eight guy, no worries. If I can be a top ten guy with crashes, whatever. I can just be there every weekend and people are going to see that and, come next year, people are going to remember that. Hopefully I can get another good ride and keep staying healthy. That's my main thing. For me, when I get hurt, it's really tough for me to come back. I just need to stay healthy because I gain a good base by racing every weekend.
One last thing. Years ago, I remember Budds Creek--you charged from fourth to first in a 250 moto and were just flying. Is there anything special about that track or anything like that?
You know what? I love ruts. So I was coming here and I was hoping it would be a little more rutted. It was pretty flat today. There were some good ruts in some sections, but for High Point, it was pretty flat. But yeah, I love ruts and Budds Creek has a ton of them. I'm a lot more fit than I have been the past couple of years. I've proven that this year. Fitness is there, speed's there. If I can go there and get a start, you might see a couple of those Izzi laps unleashed!