Real Motocross Track Profile: Durhamtown
By Iain Grae/Realmotocross.com
Durhamtown Plantation is not your ordinary motocross track.  Take everything you could imagine if you were to build your dream motocross facility, remove the bunkers and tees and you have Durhamtown.  With over 6000 acres, 11 tracks, several miles of trails and plenty of amenities, it's hard to know where to start.  So lets begin with the Bomber MX track which is over 1.3 miles long and has lap times over 2 minutes long for most.  The Bomber was designed by Mark Barnett hence the name and is one of the most technical tracks on the East Coast.  A complicated dragons back, large ski jump, long whoop section and wide open sand sweeper are just a few of the places where passes are made and races are won.
Needless to say, with so many tracks and a great locatation just over an hour outside of Atlanta, GA, many pro-privateers and upcoming amateurs choose to spend their winters training at Durhamtown Plantation. Pro racer Jeff Mort is the inhouse MX trainer and works with beginners and B riders alike.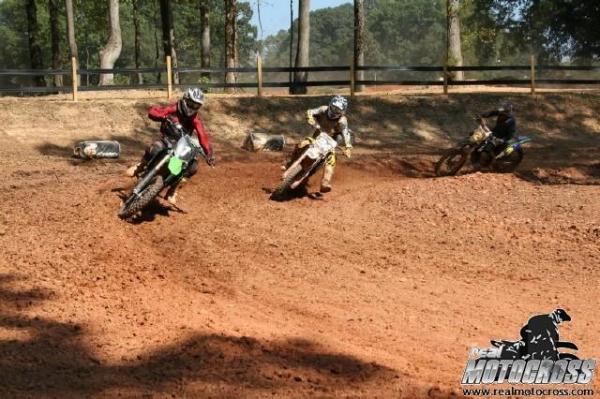 Racess are held here throughout the year with large events like MX One, which is hosted by Erv Braun. July brings the Eight Days of Racing event with Bikes, Quads, UTVs and Trucks.  If that's not enough you can compete in the largest sidy by side race event on the east coast with a 3 hour endurance race into the darkness. Racing entry fees range from $25- $150 depending on the event
The 11 tracks consist of several motocross tracks, a GP-style fast track, a flat track and an Endurocross Track.  Several miles of trail riding keeps things interesting, too.  While every track is ridable by riders of most level,s each one caters to different skill sets and interests. Some tacks feature large jumps and elevation changes, while others snake through the trees. There truly is something for everyone to ride.
If you don't have a bike or don't want to bring one there are over 100 rental atvs, bikes and side by sides.  Durhamtown also boasts one of the largest inventory Proshops in America and the prices are often below what you will find on the internet.
Durhamtown features 65 cabins and 200 RV sites with full hook-ups.  While you can rent these for just one day you might be tempted to stay a full year. With 6000 acres to hunt deer, wild boar and turkey the hunter in you will always be satisfied.  If you need a break from riding and hunting you can fish the catfish pond or go skeet shooting or hit the rifle/pistol ranges!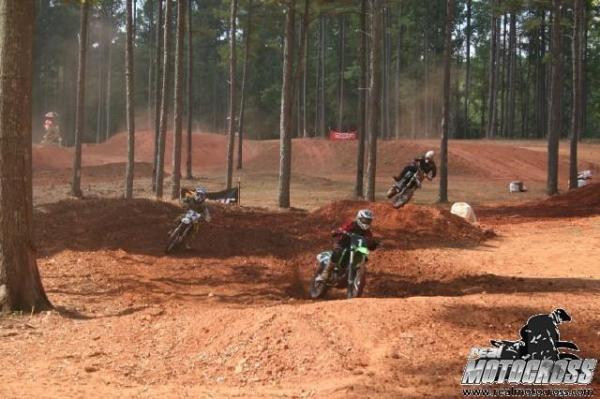 Check out pictures of Durhamtown Plantation Motocross
Find several videos of Durhamtown Plantation Motocross
Quick Facts:
Track Styles
Motocross, Beginner, GP, Trails, Enduro, Endurocross, Flat Track
Number of Tracks
11
Bikes Allowed
PeeWee, Minicycle, 125cc+, ATV/Quads, UTV's
Track Best Suited for
Beginner, Novice, Amateur, Expert, Pro & Peewees