Qualcomm Stadium
San Diego

,

CA
San Diego
Monster Energy AMA Supercross Championship
Okay, we caught some flack when we listed the ten riders who most exemplified Honda over the years and now we expect to do likewise with this list of the Top Ten Suzuki riders in American Motocross history. Read 'em and Tweet!
10.) Gerrit Wolsink: Okay, he's from Holland, not Florida or California, but for a generation of American motocross fans, "the Flying Dentist" was one of the best of his generation, winning five 500cc U.S. Grand Prix races at Carlsbad, blanking his Suzuki teammate Roger DeCoster once a year on ABC's Wide World of Sports. But The Man more than evened the score with Wolsink by winning five world titles.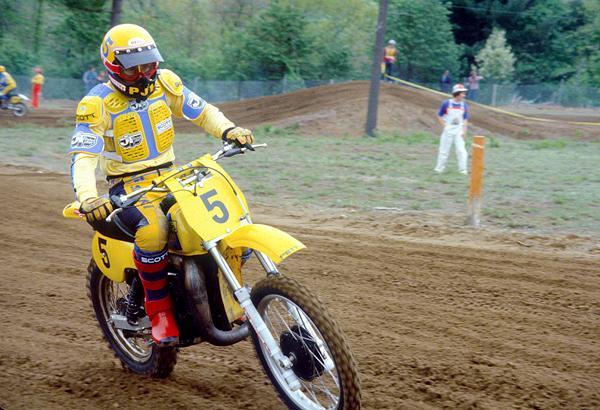 Danny LaPorte would have great years on Honda and Yamaha, but his best came while on a Suzuki.
Photo: Alfred Intrabartolo
9.) Danny LaPorte: With a nod to one-off AMA Motocross Champions on Suzuki like Greg Albertyn (1999) and Chad Reed (2009), Danny LaPorte gets above them on this list by virtue of winning practically two titles on Suzuki. He tied for the '77 AMA 125cc National Championship with Broc Glover, only to lose on a tie-breaker. Then he he went out and won the '79 500cc title. LaPorte would find more greatness on Honda (the '81 Trophee and Motocross des Nations) and Yamaha ('82 250cc World title) but his best U.S. years were on yellow. (To learn more about LaPorte's time on the AMA circuit, check out his finishes right here in the Racer X Vault.)
8.) Guy Cooper: Super Cooper spent a lot of time earning oohs and awes for his jumping prowess, but he was also extremely fast -- especially on a Suzuki RM125. He won the 1990 AMA 125cc National MX title on a 'Zook.
7.) Travis Pastrana: The brilliant, incandescent motocross career of Travis Pastrana did not work out the way many expected, but he's probably been seen by more fans around the world than anyone else on this list due to his X Games shenanigans, all of which happened on yellow motorcycles. Had he only stayed healthy and focused, he would have been much higher on this list of racing successes, though he did win the '00 AMA 125cc National MX Championship.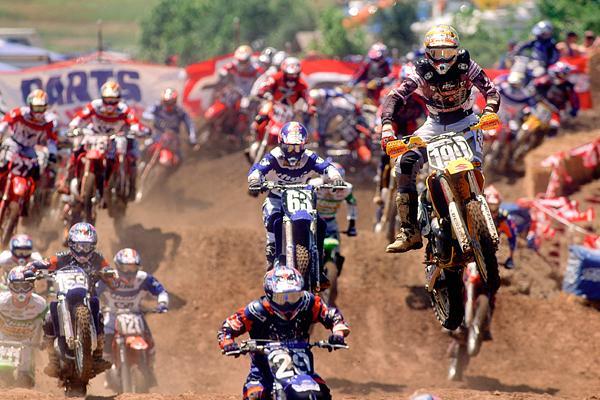 Pastrana took Suzuki to another level with his motocross talent and X Games shenanigans.
Photo: Fran Kuhn
6.) Tony DiStefano:
The big kid from Pennsylvania was Suzuki's first homegrown hero on the AMA circuit, winning three straight AMA 250cc National Motocross Championships, as well as some big Trans-AMA races. A knee injury at the '78 Houston SX derailed his Hall of Fame career.
5.) Kent Howerton: He started his career winning nationals on Husqvarna and ended with a win on a Kawasaki, but the Rhinestone Cowboy is forever etched in the history of Suzuki for his three AMA 250cc National Motocross Championships, plus a few Trans-AMA wins, and even a Unadilla 250cc USGP win.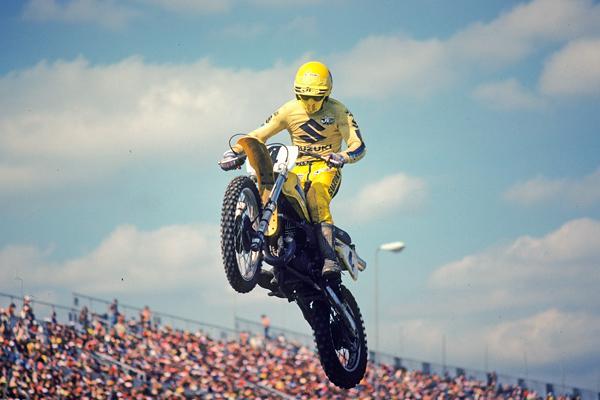 Howerton won three AMA 250cc National Motocross Championships while on a Suzuki.
Photo: Racer X Archives
4.) Ryan Dungey: He was brought up by Roger DeCoster, racing straight from the B class to a factory deal, then he delivered three major titles to the brand, including the 2010 AMA Supercross and AMA Motocross titles. He also helped Team USA win three times at the Motocross of Nations. He may be orange now, but there's still Suzuki yellow in his blood.
3.) Roger DeCoster: Of course we know The Man is from Belgium, but he racked up 26 Trans-AMA wins here in the seventies and helped put American motocross on the map by simply showing up and letting top Americans like Bob Hannah and Marty Smith challenge him. DeCoster won four Trans-AMA titles when that series was at its peak, and he also won an AMA Supercross race way back in the early seventies at Daytona. His work later with Travis Pastrana, Ryan Dungey and of course Ricky Carmichael meant just as much to Suzuki here in the states.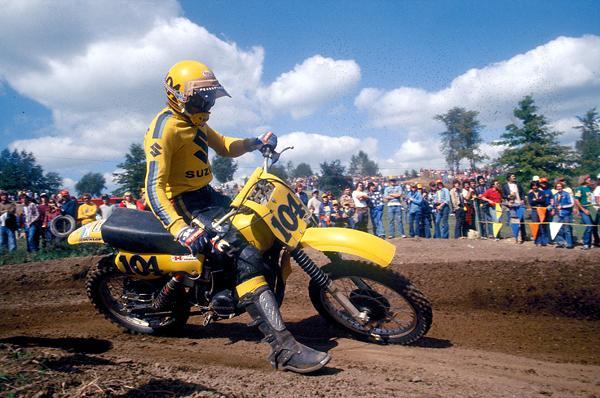 The Man...enough said.
Photo: Dick Miller
2.) Mark Barnett: The Bomber was a true badass, winning three straight AMA 125cc National Championships as well as the '81 AMA Supercross title. He also won a 250cc SX main event in his one of his first tries, something almost unthinkable in the pre-125/Lites SX days.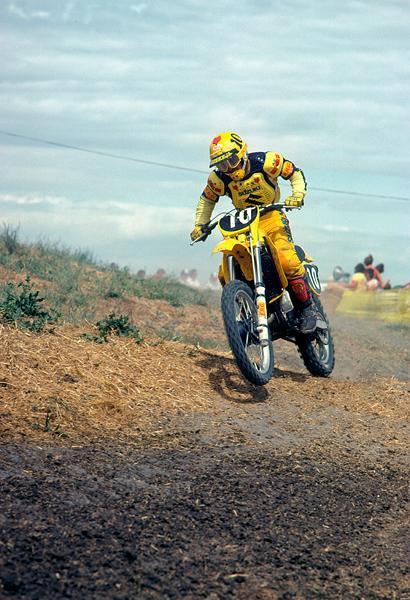 The Bomber ranks second on the list behind...
Photo: Dick Miller
1.) Ricky Carmichael: He started his career on green, then went to red, winning multiple titles along the way. He would rank high on either list for Kawasaki or Honda's greatest riders. But even though he only took four titles on Suzuki, RC picked the brand up in 2005 and pushed them back to the forefront of American motocross by sweeping both SX and MX titles for two years (including a 12-race sweep of the '05 outdoor nationals) and then adding a bunch more wins in '07, even as he was retiring. RC did what McGrath, Windham and Pastrana could not do: Get Suzuki back on top, and he did it against the likes of James Stewart and Chad Reed.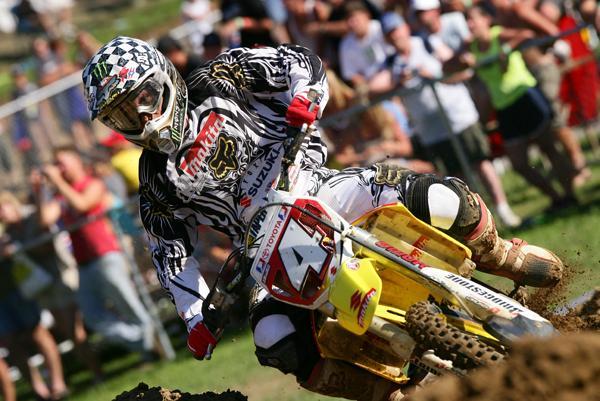 The GOAT tops the list.
Photo: Simon Cudby