Dodger Stadium
Los Angeles

,

CA
Los Angeles
Monster Energy AMA Supercross Championship
Supercross as we know it began on a July evening of 1972. Southern California concert and race promoter Mike Goodwin had an idea to "take motocross downtown" by building a track within a stadium. In this case it was the venerable Los Angeles Coliseum, which was built for the 1932 Summer Olympic Games. The building was also home to the Los Angeles Rams of the NFL, as well as USC football. The unique race, which Goodwin dubbed "the Superbowl of Motocross," would also be held under the lights. (And he used the unique spelling of "Superbowl" to avoid a trademark problem with the NFL's Super Bowl.)

Goodwin made the race part of the Inter-Am Series, which used to attract some of Europe's best riders to the United States during the summer months. Torsten Hallman, the multi-time world champion from Sweden, led a large contingent into the Coliseum, but it was a just-turned-16-years-old Yamaha rider that would steal the show. Marty Tripes, a superbly talented teenager on a yellow Yamaha, was barely old enough to have a driver's license (he turned 16 just ten days before the race). Over the course of three motos, Tripes would finish 2-2-2 to score the best overall finish of the night. In doing so, he set a record for the youngest AMA Supercross winner ever, a standard that will likely never be surpassed (James Stewart took all of 16 years and 21 days to win his first SX, but that was in the 125cc class, let alone the premier division).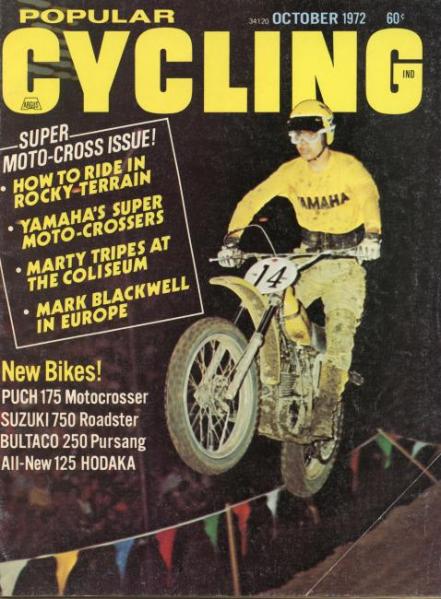 Tripes would go on to win the Superbowl again the following year, making him the first repeat winner of the sport's history. By 1974 Goodwin's idea of a "downtown motocross" worked well enough that a series was built around it, dubbed "The Yamaha Super Series of Motocross." Within a year people were calling it by a different name: Supercross. And history will always recall the first and youngest winner ever as a Yamaha rider.