Angel Stadium
Anaheim

,

CA
Anaheim I (A1)
Monster Energy AMA Supercross Championship
Yesterday we assessed the 2012 prospects for Andrew Short, Trey Canard, Justin Brayton and Jake Weimer (click HERE if you missed it). Today we look at another four-pack looking for breakthroughs and podiums. Do the math, and we're looking at eight solid riders in the Dark Horse group, along with four proven SX champions in the field. Even top ten finishes won't be easy to get this year!
Davi Millsaps crushes everyone when it comes to New Year's resolutions, because it seems every January we're hearing about him losing 10 to 20 pounds. And guess what? The word on Millsaps is that he's lost 20 pounds again! At this point you'd think it was Kate Moss on that JGR Yamaha. We're tantalized by thoughts of a lean, mean Millsaps because we all think of him as some massive dude, but I suspect if the JGR team marched Duke up to a Redskins NFL training camp, the players would probably ask if he's eaten lunch in a while.
So we've been bitten by the Millsaps hype before. But this time, I say mark it down and stamp it, Millsaps will be way better than he was in supercross last year. But that's not saying a lot, since he was struggling big time with health issues a year ago and only finished eighth in the series. Millsaps has his health and program in much better order this season—I know, we hear it all the time—but he's been working hard during this offseason. Millsaps has practically become a meteorologist, shuttling between California, his own track in Georgia and
James Stewart
's place in Florida to stay away from the rain and cram in more riding and testing. He still has Ezra Lusk on his side, and the Stewart influence on the JGR team seems positive. All this should put him right back where he used to be, hovering in the top five.
What to watch for: Here's the thing on Millsaps, and it's the reason we get fired up on him from time to time. He has the stuff, on any one night, under the right circumstance, to go out and get a win. – Jason Weigandt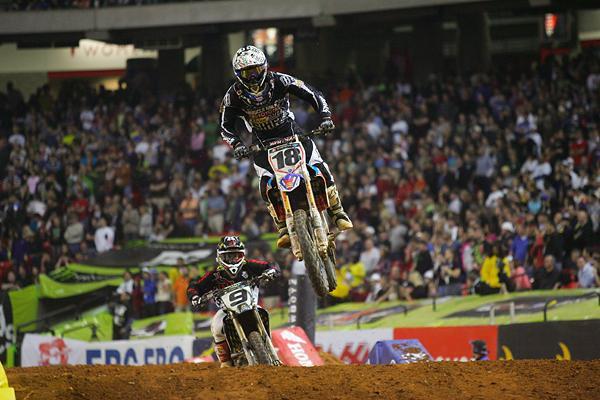 Photo: Andrew Fredrickson
Metcalfe can be forgiven if he shows up at Anaheim 1, looks around and asks, "Where did everyone go?" A former rider on the powerful Pro Circuit Kawasaki and GEICO Honda teams, he raced alongside Ryan Dungey on a Suzuki last year. But this year Metcalfe is going at it alone. The lone member of the Yoshimura Suzuki team, the friendly Aussie is on his second year in the SX Class and hoping to make it a whole lot better than his debut year when he was injured in Atlanta and missed the rest of the season.
Metcalfe's a solid, underrated worker bee who takes this professional racing thing seriously. He wants to get better and believes in himself to take that next step up and run with the top riders. He led the LA Supercross briefly last year before crashing and if anything, his crashes are mistakes made out of pushing himself to get better, not of getting tired and laying back. That's one positive about him that gives him, and his team, reason to believe that he'll begin to get better.
What to watch for: Probably not going to win a supercross race this year, Metcalfe just needs to get on the box with his first SX podium finish and go from there. He's on a great bike with a solid team, but one thing I wonder about is if the pressure of being "the guy" at Suzuki works against him. Not saying it will, just wondering. A top five in the points after Las Vegas will be a win for Metcalfe. - Steve Matthes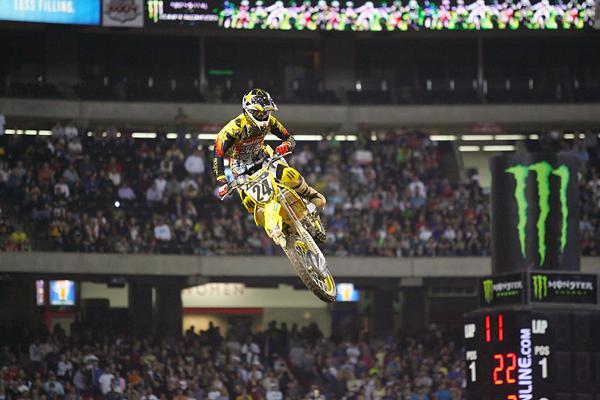 Photo: Andrew Fredrickson
He didn't have the type of year he was hoping for in 2011. Not only did Hot Sauce fail to break into the top five a single time, he racked up a couple of injuries in the process. First, he tore his ACL in Toronto, and after attempting to ride hurt, suffered a labral tear two weeks later in St. Louis, which caused him to miss the remaining two races of the season. Unfortunately for Tedesco, who also missed races due to injury in 2008 and 2010—getting hurt is nothing new.
With Tedesco's string of injuries in mind, it might sound like he's more of a wild card than a dark horse. But you can't forget that Tedesco had two podium finishes in 2010, and was a dominant Lites rider in 2004 and 2005. In fact, Tedesco nearly went undefeated in 2004, winning seven of eight races on his way to the championship that year. For a rider that did so well in the Lites division and has shown flashes of brilliance in the premier class, you just can't help but think that we still haven't seen what Tedesco is fully capable of on a big bike. And after getting hurt the last two years in a row, the law of averages says Tedesco is due for a healthy year.
Tedesco isn't happy with fifteenth place finishes every week. "To run up front, you have to hang it out, and I was trying to do that, but then the crashes came," Tedesco said of his 2011 season in an interview with Steve Matthes right here on Racer X Online in October. "There's that fine line between being able to do that and hitting the ground."
What to watch for: Tedesco decided not to push it and took his time recovering from his latest injuries. Look for him to come back fully rested and free of any lingering effects from his torn ACL and labrum. If he's able to stay healthy and avoid some of the bad luck he ran into last year, he should be right in the thick of the action in the fast group right behind guys like Stewart, Reed, Dungey, Villopoto and Canard. Expect Tedesco to be a solid top ten guy every week, with the possibility of a few top fives. - Aaron Hansel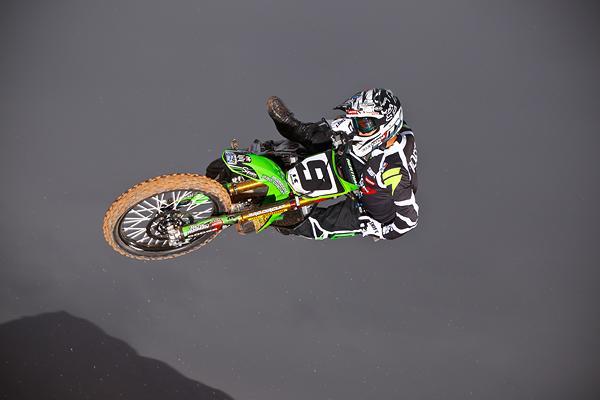 Photo: Simon Cudby
Back for his eighteenth professional season, Kevin Windham is no longer the hot young prospect that has fans drooling like a dog in heat. He is now the wily veteran of a class stacked with young talent. But after all these years one thing has always remained the same for Windham—his fluid, almost effortless style, that has made him a title contender for the better part of fifteen years.
Windham has been at this a long time, twice as long as some of his competition in 2012 for that matter, and he no longer feels he has to risk life and limb to win a title to prove himself. Don't get it twisted; his passion to win races still burns deep, but he also knows that sometimes taking home a fifth on a bad day is okay. He knows when he needs to push the limits, but he also knows when to pull back on the throttle to save himself for the next weekend.
One thing you can count on in 2012 is that Windham will be in contention and maybe even steal a win, or two—remember, he had Houston in the bag last year before making a very un-Kevin Windham like mistake.
What to watch for: Will Kevin Windham win a championship in 2012? Probably not. But could he snag a victory and throw in a couple of podiums on the side—probably so. - Chase Stallo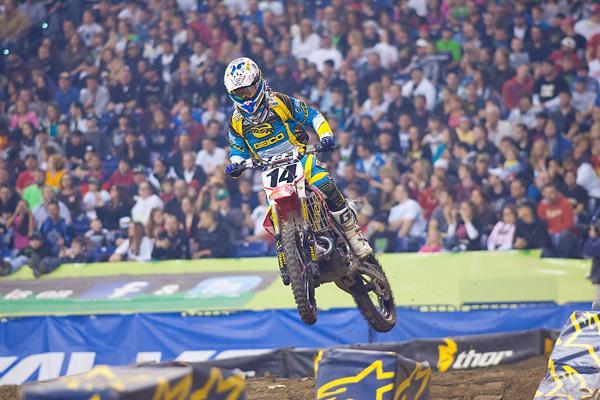 Photo: Andrew Fredrickson