Number don't lie. You are what your results say you are. The truth is out there. With 2011 just about finished, we tracked the unique impressions of every single story, video and photo gallery we posted on Racer X Online this year. Below, we list the results of the top 20 stories. Which stories led the most people to click on them? Here they are:
20. 12/03 Racer X Films Lake Elsinore MX: Video man Matt Francis checked out the totally redesigned Lake Elsinore track just a few weeks ago, and a ton of people watched the video. The new track generated huge buzz, but we'll admit that off-season videos seem to get extra attention because there's a lot less clutter. During the racing season, there are many more videos and stories to click through.
19. 10/03 5 Minutes with Andrew Short: The Weege dialed up Andrew Short to get the scoop on his new 2012 deal. You folks like it when silly season news breaks!
18. 2/09 Racer X Films Ken Roczen KTM 350: It was a shocker when Red Bull KTM announced that Ken Roczen would ride a 350 in the premiere SX Class at the Houston SX. Simon Cudby grabbed the first footage on him riding it on the KTM test track, and asked him a few questions, too.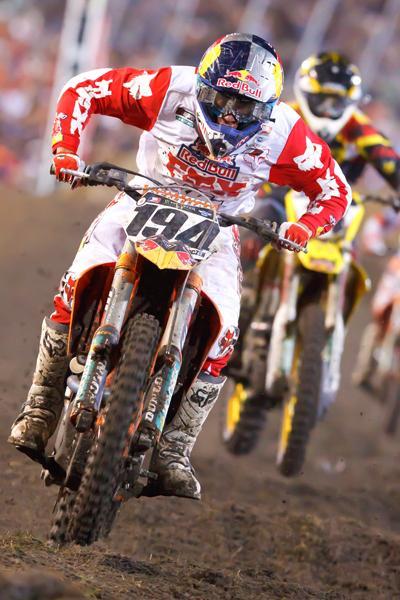 Photo: Simon Cudby
17. 11/01 Grant and Millsaps Set to Sign: Silly season! Pieces fell into place on November 1, when we reported that Josh Grant was set to sign with Jeff Ward Racing on a Kawasaki, and Davi Millsaps was resigning with Joe Gibbs Racing.
16. 5/11 Racer X Films Milestone Practice: Cudby caught tons of top guns getting their final testing and practice sessions in a few days before the Lucas Oil AMA Pro Motocross Championship kicked off. And some who weren't even racing the series showed up, like James Stewart, Kyle Regal and Ken Roczen. That definitely made this an intriguing one!
15. 3/29 James Stewart Report Video: You knew this one would be big. When James Stewart was arrested in Florida, we posted a link to an Orlando TV Stations news report. This was not an April Fool's joke!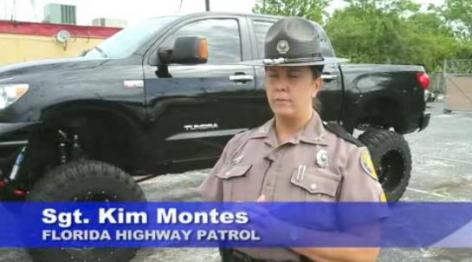 14. 10/07 Racer X Films Ryan Dungey: Ryan Dungey to KTM photos and videos were huge hits in the fall. In this video, Cudby and DC caught up with him at the KTM track. But that wasn't the only part of the media blitz.
13. 10/05 Racer X Films Ryan Dungey: Two days before that, Cudby went to the KTM track to shoot The Dunge in action, but it was raining. We did get some looks at a parked works bike, and some words from Ryan.
12. 2/27 The Moment: Stewart and Reed Speak: Ah, the Atlanta Supercross. After yet another high-profile Chad Reed/James Stewart run in, The Weege grabbed his audio recorder and interviewed both in the pits right after the race. This story generated plenty of attention!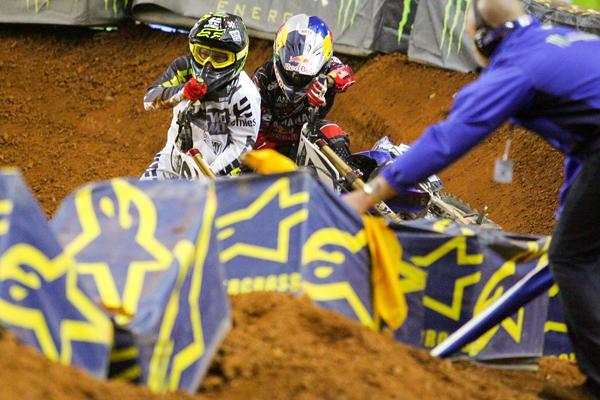 Photo: Andrew Fredrickson
11. 10/25 Racer X Films Stewart to JGR: Joe Gibbs Racing Yamaha made their signing of Stewart official with a splashy press conference at their North Carolina HQ. Video man Jason Hooper teamed up with the Weege to ask James the tough questions about his new deal.
10. 3/04 Racer X Films RC Daytona Lap: Does the GOAT still have it? You wanted to know, so Cudby strapped a helmet cam on Ricky Carmichael and let him show us what he could do at Daytona. Um, he's still fast.
9. 10/25 Racer X Tested 2012 450 Shootout: Ping put together a star-studded cast for our 2012 450 shootout at Cahuilla Creek. With Ping, Ron Lechien, Grant Langston, Micky Dymond, and Billy Laninovich on board, this made for a great film, and provided some great insight as to the best bikes of the new year.
8. 10/10 Racer X Films Mike Alessi: Cudby headed to the Alessi compound in the high desert to catch Mike in prep for the Monster Energy Cup. This was the first Alessi video after a switch from KTM to Suzuki, so it grabbed the spotlight.
7. 10/13 Racer X Films Monster Energy Cup: Matty Fran shot this one on press day for the Monster Energy Cup, with stars like Ryan Villopoto, Kevin Windham and Ricky Carmichael talking about the event, as well as an early look at the unique track.
6. 10/19 Stewart to JGR Looking Like a Go: The Weege got a tip that Stewart's decision between Yamaha and Suzuki was over. He was set to sign with JGR, first reported here.
5. 11/01 Racer X Films Ken Roczen: You folks like Kenny Boy. Cudby shot this video of him in his 2012 Fox gear at Zaca Station. You'll have to get used to him wearing his new number 70.
4. 12/05 Racer X Films Roczen/Dungey: More Roczen! More Dungey! More KTM! Matty Fran nailed some great shots at the KTM track as a preview for the new season.
3. 3/03 Where's Larry Brooks?: Rumors of a Larry Brooks/James Stewart split started circulating before the 2011 season began, but all appeared well once the races began. Until Atlanta, when LB went MIA. All Stewart would say was, "Larry is spending time with his family." Matthes wasn't satisfied, so he wrote this story with all of the potential theories and rumors he had heard. Since then Matthes has asked both Stewart and Brooks point blank for answers, but they're not giving any. But as you can see by the number of hits this story drew, a lot of people want to know what has happened.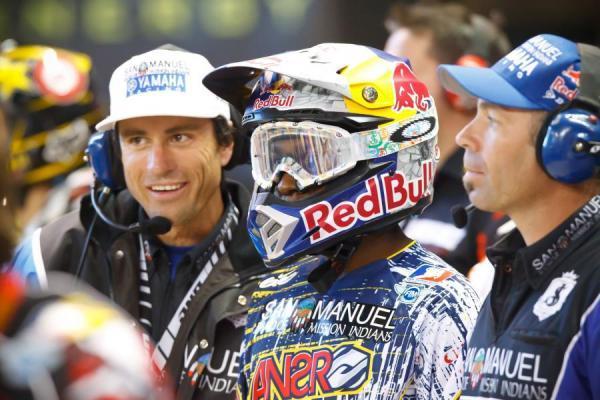 Photo: Simon Cudby
2. 10/03 First Look Ryan Dungey on KTM: Shooter BrownDogWilson got these very first photos of Dungey in action on his new bike. The orange brand definitely got some exposure out of the Dungey signing!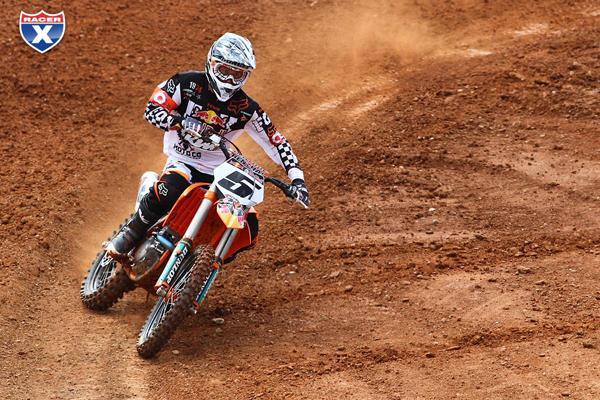 Photo: BrownDogWilson
1. 9/30 Silly Season Rumor Report: The silly season stuff is always popular, especially when it involves James Stewart. The Weege tracked the rumors of Suzuki reorganizing its racing efforts, and also explained where Stewart might be headed for 2012. At the end, we left a giant hint: "Putting all of these pieces together, we'll throw out a theory based on everything we've heard, but it's only a guess: what if Stewart and JGR went the simplest route of all, and just teamed up to race on Yamahas?"
He wouldn't officially sign for three more weeks, but you heard it here first. And this ended up being the most popular story we posted all year!