During the racing season, our column
The Moment
focuses on key parts within each race that have a big impact on the results—and results, of course, have a big impact on a racer's career.
But right now, several riders are waiting on a different type of moment, and it will have a big impact on their career, too. Soon, all of the upper-echelon 450 riders (those who won races this year) will be locked up with 2012 rides. That includes Ryan Villopoto (staying with Kawasaki), Ryan Dungey (now with KTM), Chad Reed (he owns his own team and it's safe to say he's resigning himself. And he's staying with Honda), Trey Canard (back with Honda) and Brett Metcalfe (staying with Suzuki). We also now know Justin Brayton is with Honda now, Andrew Short is joining the new Jeremy McGrath/Larry Brooks Honda team (McBrooks Racing!) and Jake Weimer is back with Kawasaki.
Now the industry waits on James Stewart. Will he go yellow? Will he stay on blue? Maybe race Yamahas with Joe Gibbs Racing? Race alongside Metty at Suzuki? These options are in play.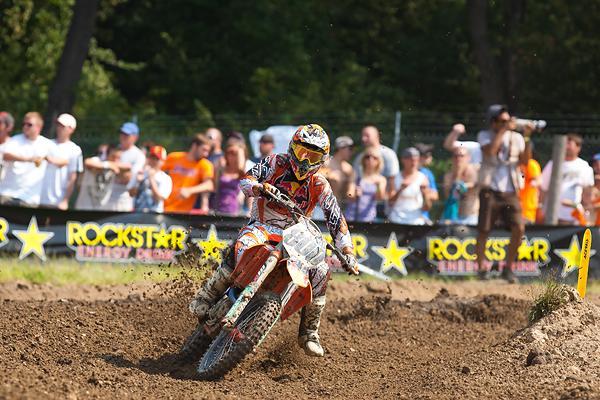 Alessi will be on a Suzuki at the Monster Energy Cup, beyond that everything is still up in the air.
Photo: Andrew Fredrickson
Three other top 450 riders are waiting on Stewart's move. Davi Millsaps, Josh Grant and Mike Alessi have all won races in the big class before. A few years back, they were each at the top of the list of race and championship contenders. But they haven't delivered on their potential yet. The last two years have been especially unkind to them. Alessi never found his old outdoor pace on his KTMs, and has just one moto win in the last 24 months. Grant has been beaten down by injuries, racing only a handful of times during that span. Millsaps did get a supercross win in 2010, but his 2011 season was mostly a rebuild after a big injury, and he ended the year on the sidelines with knee troubles.
The window in this sport is small. Another wave of talent will be reaching the 450 class soon, such as Justin Barcia, who will be a hot prospect for 2013. Not to mention Dean Wilson, who is in position to command a great 450 ride whenever he wants to move up.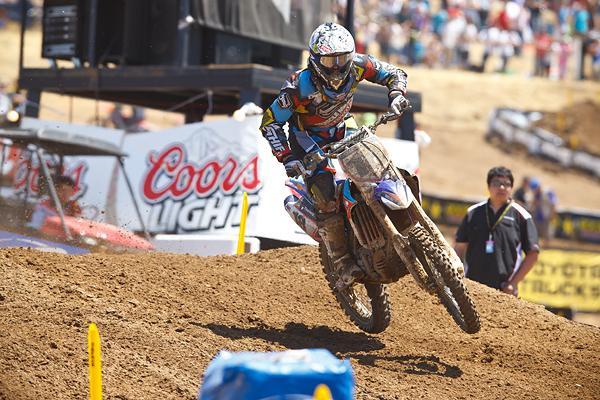 Will Millsaps return to JGR next year?
Photo: Simon Cudby
We've heard Alessi has bought a Suzuki and will race one at the Monster Energy Cup, with hopes of impressing. Millsaps is waiting, and so is Grant. Where will they end up? JGR may have some openings if Stewart goes elsewhere. Suzuki could need someone if Stewart goes to JGR. The McBrooks team is expected to have a teammate for Short. And Short leaving KTM may open up a spot alongside Dungey. But these are not guarantees—money is tight these days and KTM and Suzuki, for example, could chose to run solo efforts in the 450 class.
As for Alessi, Millsaps and Grant, all once fierce competitors on the track, they're now all fighting over the same positions, again.