Are you Ready! 2011 Dodge Amateur National
Come join us for one of the top-five Amateur Nationals in the US.  With all the manufacturers paying contingency and a $15,000 pro purse you will not want to miss this event.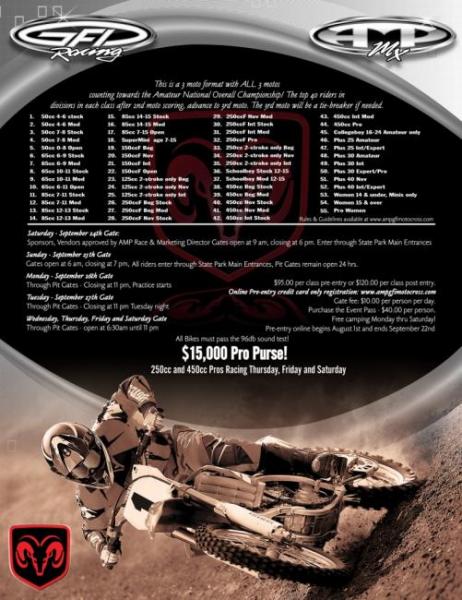 Sign up online HERE.

For full details check out our website.