Ethika Re-Launches Website
Carlsbad, CA
- This week Ethika launches its brand new website to incorporate and showcase the lifestyle and product growth it has seen since its launch in 2001. "A lot has changed since the first website, and we feel the time is right to create a more interactive site tying consumers into the everyday world of Ethika" said founder Malcolm McCassy.
Ethika has spent the last few years working with their athletes, musicians, artists, and fashion gurus to fine-tune a product that can truly be with you everywhere.  Ethika is continuing innovation on their existing category placing a lot of focus on their future. Ethika has been supported by dozens of top athletes and personalities including
Travis Pastrana
, Ryan Sheckler, Louie Vito, Carey Hart, Mason Aguirre,  Lil' Jon, Dave Mirra and many more which has resulted in over ten years of world-wide growth and expansion.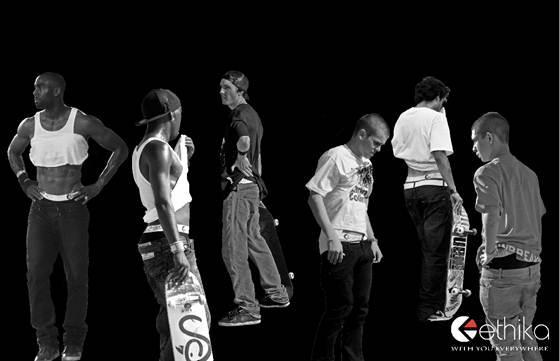 With the launch of the new website,
www.ethika.com
, Ethika hopes to bring its entire world into one, allowing consumers to experience the Familie T.I.E, product, and vibe. To jumpstart the new website Ethika is offering 15% off online purchases. Enter the word: FAMILIE at checkout to receive the discount (valid thru 7/15/11).
Make sure to keep up to date with everything Ethika has going on by following online:
www.ethika.com
Ethika Facebook
@ethika