Suzuki Announces 2012 Lineup
BREA, Calif.
– Suzuki is pleased to announce the arrival of its 2012 motocross lineup with the new RM-Z450, RM-Z250, RM85L and RM85 models. These class-leading motocross bikes reflect development through a long history of Suzuki's motocross racing teams that have won numerous championships and produced countless wins in Outdoor Motocross, Supercross, GNCC off-road and World MX1 series.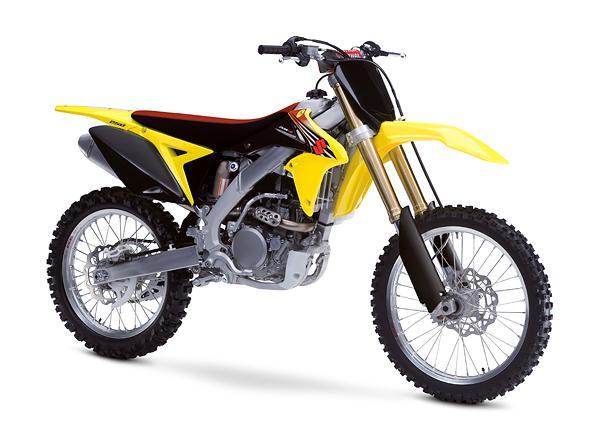 "These championship-winning motocross bikes represent years of fine-tuning, featuring advanced technology developed through Suzuki's domination on racetracks around the world," said Suzuki Senior Communications Manager Steve Bortolamedi, "We are excited to introduce these class-leading machines for 2012."

The 2012 RM-Z450 and RM-Z250 boast many class-leading features including fully-adjustable Showa inverted front suspension, Suzuki Fuel Injection, and powerful four-stroke liquid-cooled four-valve engines that produce balanced, effective power with strong mid-range torque and responsive acceleration for impressive performance on the track. A slim, lightweight twin-spar aluminum chassis and swingarm give the RM-Z450 and RM-Z250 superb high-speed traction and unrivaled handling over tough tracks. The 2012 RM-Z450 and RM-Z250 have been updated with new styling and advances to make them the most lightweight, powerful and potent motocross machines available.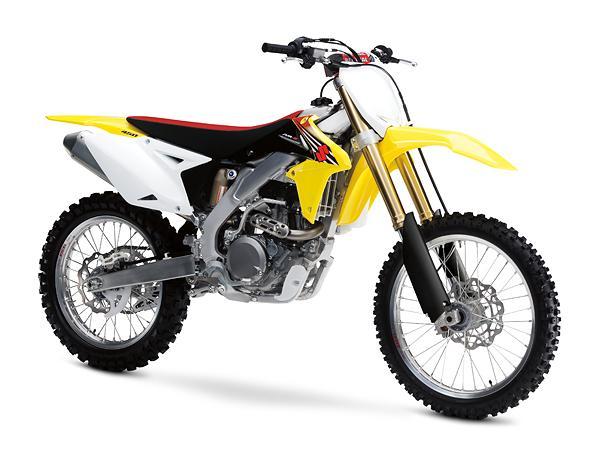 The 2012 RM85 and RM85L carry on the powerful tradition of racing excellence in the Suzuki RM and RM-Z family. Their robust two-stroke engines produce smooth power at any RPM, with an emphasis on low- to mid-range performance. Like all Suzuki motocross bikes, the RM85 and RM85L deliver class-leading handling performance, appreciated by both experienced racers and future champions. With its smooth power delivery, loads of mid-range and lightweight handling, the 2012 RM85 and RM85L are perfect motocross bikes for those that are just learning to race – and to win!