Freestone Raceway
Wortham

,

TX
Freestone Raceway
Lucas Oil AMA Pro Motocross Championship
It's hard to say who had the first "butt" patch -- it was certainly before our time -- but we do recall some of the more famous ones from yesteryear.  Bob Hannah's "Trouble" on the back of his Griffs pants said it all in 1977.
And didn't they make a mistake on Harry Everts' pants back in 1975 and write "Everest" instead? Think of it not as a typo but a sewo, because back them the letters were cut from leather and then sewn in one at a time!
While scanning in some old photos, we stumbled on some classic butt-patch pics, which then ignited an awesome bench race session. We grabbed a few pics and remembered a few more classics for this week's The List--but don't expect this one to be comprehensive. This is the type of subject we're bound to hit again. And don't be afraid to mention your favorites in the comments section below.
Here's a few of the cooler ones we remember, and some photos of others for your perusal.
10 . Bubbalicios and Bro Show: The James Stewart "Bubbalicios" patch, matching the Bubblicious gum, has been around for a decade. Consider it the "go to" butt patch for JBS. He'll sneak out some other good ones, though, like this season's "Bro Show" in honor of his new trainer and coach, Johnny "O'Show" O'Mara. And yes, both Stewart and O'Mara rode in Answer gear. It all comes around!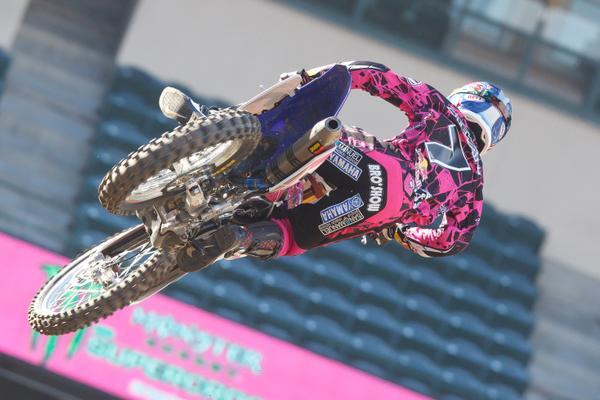 Stewart rocked the "Bro Show" butt patch in honor of his new trainer and coach, Johnny "O'Show" O'Mara.
Photo: Simon Cudby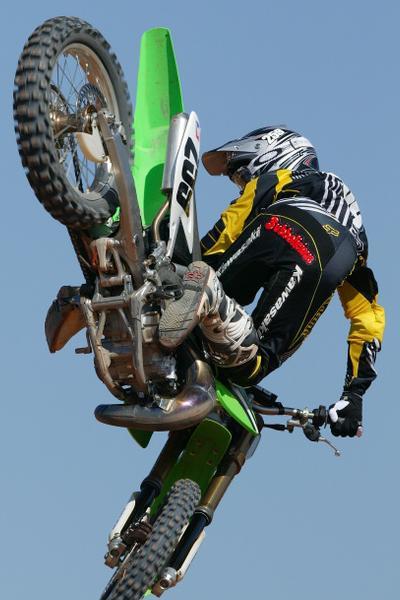 The "Bubbalicios" butt patch.
Photo: Simon Cudby
9. RC/DC: Fox put together plenty of good stuff for Ricky Carmichael. Turning the AC/DC band logo into RC/DC was a good one, and they also riffed on the RC Cola logo, as well. Carmichael also started running his number 4 on the back in tribute to others, and that trend has even stuck to other riders. Last year Ryan Dungey ran "4 Jesse" as his butt patch, with the RC 4, in tribute to the late Jesse Masterpool.
8. Starbuster: Jean-Michael literally was the star buster when he won the 1989 Gainesville AMA National MC opener in Florida. The Frenchman was not at all expected to win over big names like Rick Johnson, Jeff Stanton and Jeff Ward, but by the end of the day, he had the win. We've thrown in a "Bad Bayle" photo here for good measure.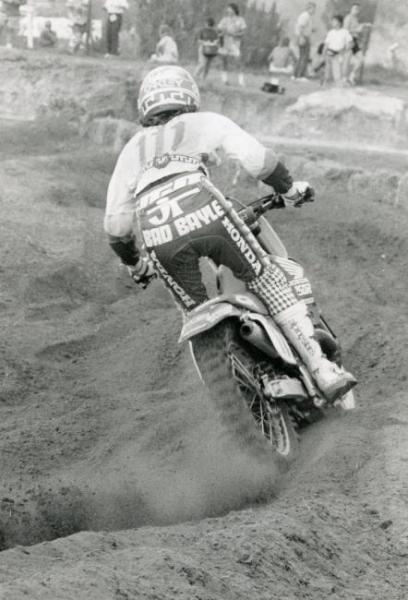 7. That Little Kid: Justin Barcia and Christophe Pourcel were not getting along last year in supercross, and CP started referring to JB as "That little kid." Barcia rolled with it, running that tagline on his pants the next week!
6. Loop Out: It's all in the word play: Donnie Cantaloupi (pronounced Cant-a-loopy). Check out Donnie's mechanic on the left--the legendary Bevo Forte.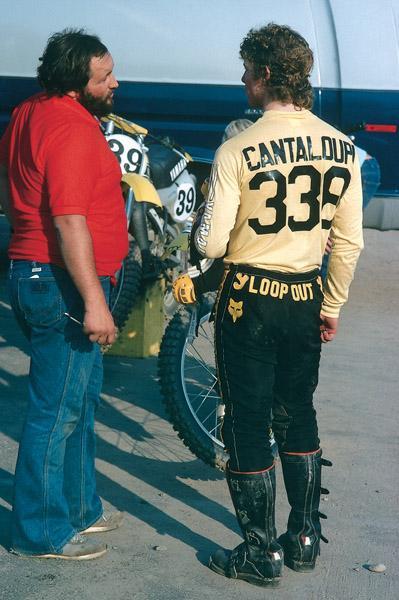 Donnie Cantaloupi "Loop Out" butt patch.
5. Trouble: One of the most famous patches of all, Bob Hannah was trouble for the competition, and he let them know.
4. Machine: Nicknames were the rage back in the 1980s (real nicknames, not just a combination of your riding number and your initials like everyone runs today).  Ron Lechien had one of the best, as his perfect riding style bred the name "The Machine." And don't forget "Dogger," as Lechien means dog in French. And don't forget an early riff on someone elses's butt patch...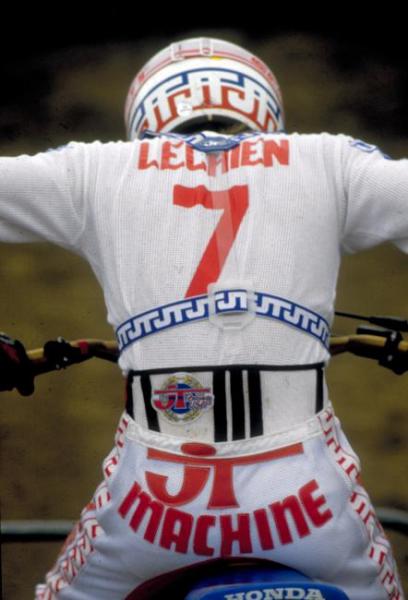 Ron "The Machine" Lechien.
3. 2 Tall 2: Here's a photo of Lechien at age 16, but already well over six feet tall. So he ran the "2 Tall 2" patch in honor of (the very lanky) 1980 SX Champion, Mike "Too Tall" Bell.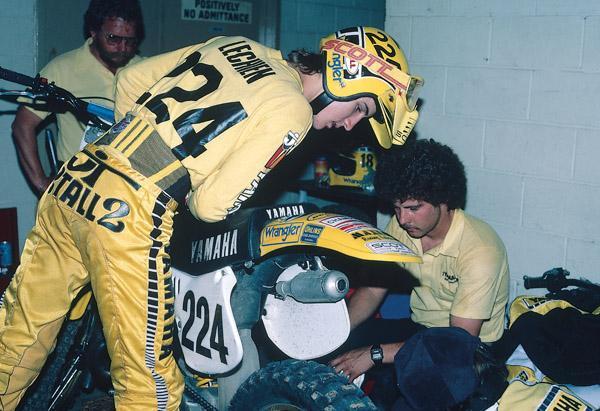 Lechien also wore the "2 Tall 2" patch in his younger day in honor of Mike "Too Tall" Bell.
2. Supermac: RC and Bubba have run a lot of cool patches, but Jeremy McGrath may have been the King of the patches--just like he's the king of supercross! Here's a shot of his famous "Supermac" patch.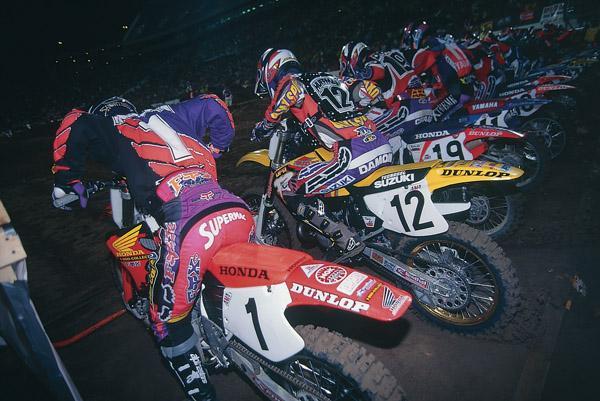 1. Mr. Mean: Today Jeff Stanton is a fun-loving guy if you see him at the races, but back when he was racing himself, he was focused, serious, and seemed, yes, downright mean. He wore that rep proudly!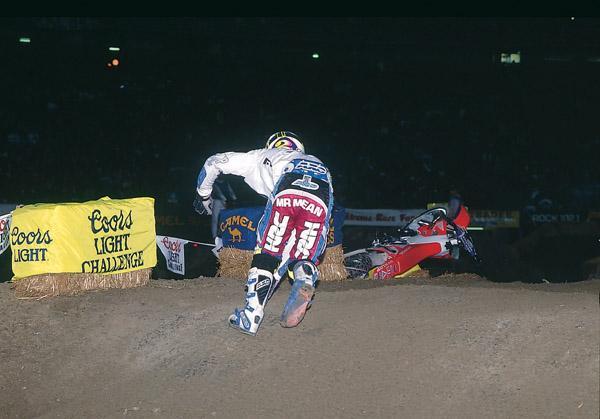 Mr. Mean Jeff Stanton.


Here are some other classic butt patches you may enjoy.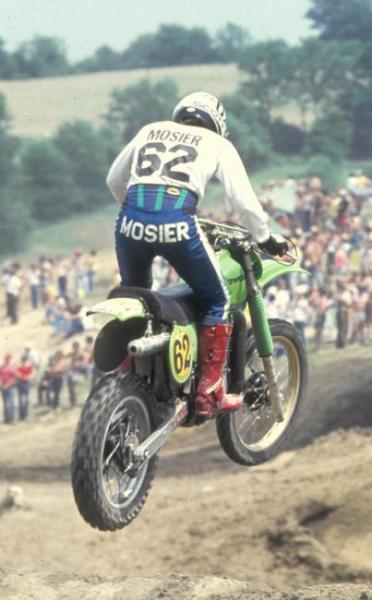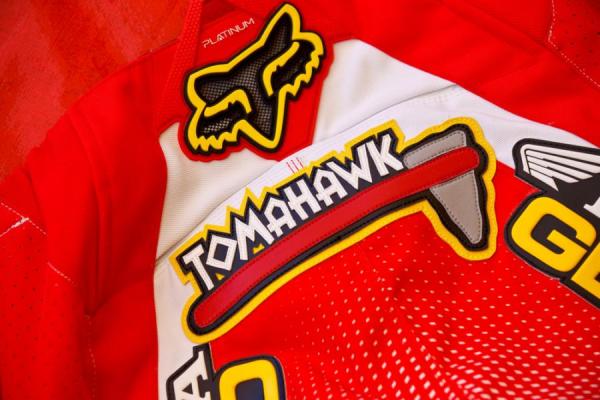 Eli Tomac
rockin the "Tomahawk" butt patch.
Photo: Simon Cudby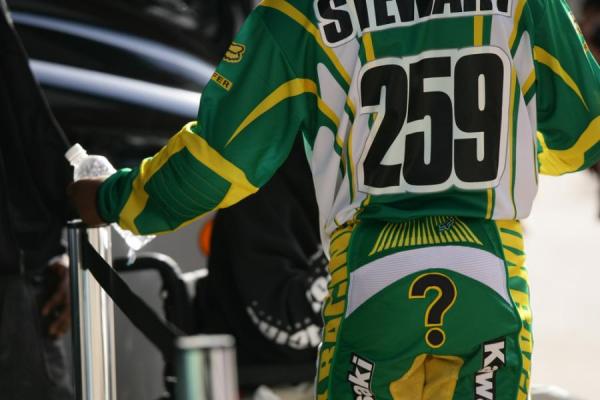 Photo: Simon Cudby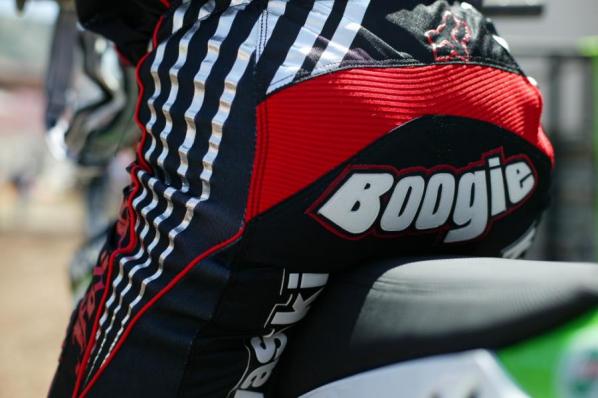 James Stewart.
Photo: Simon Cudby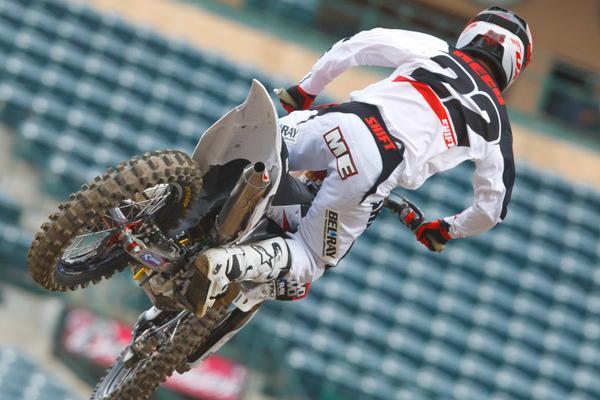 Chad Reed.
Photo: Simon Cudby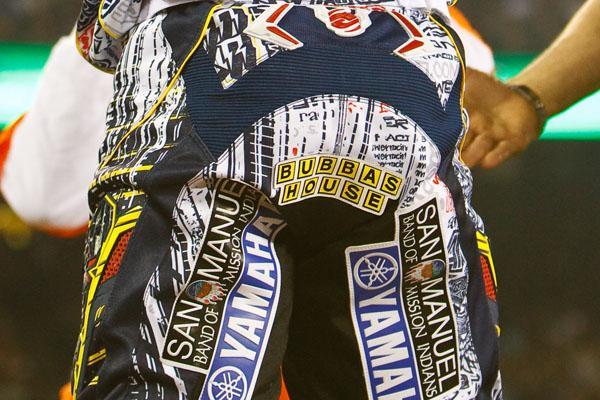 Photo: Simon Cudby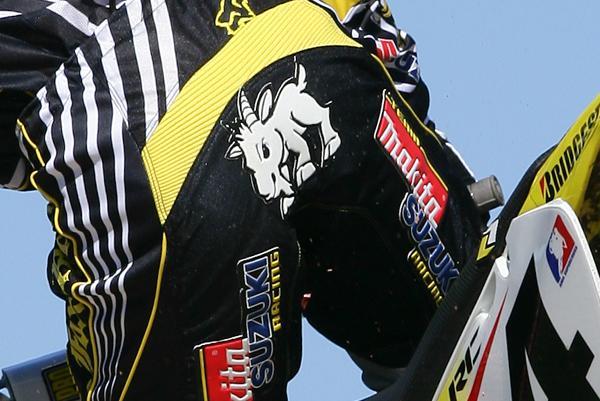 RC rocking the goat butt patch.
Photo: Simon Cudby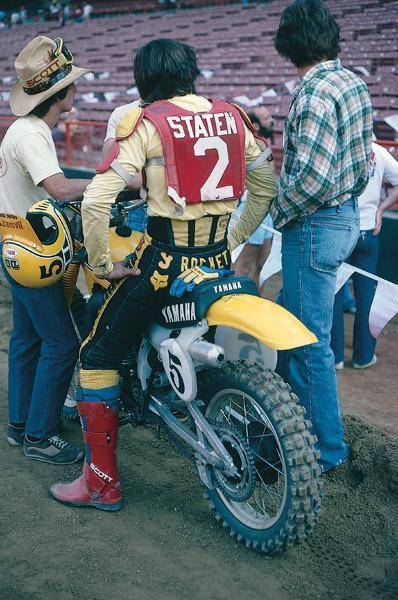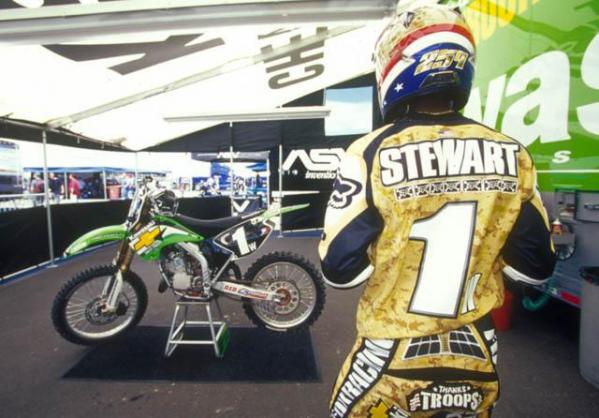 Stewart thanking the Troops.
Photo: Simon Cudby