Your Collection: Jeff Stanton Memorabilia
This weeks collections comes from Jon Reed in Rocklin, CA.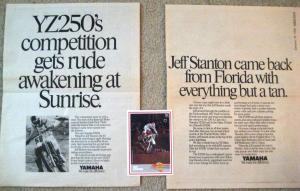 "Hey guys,
Here are some pictures representing a smalll portion of my Jeff Stanton memorabilia for the "my collection" feature.  I began saving magazines, pictures, stickers and other items related to Jeff in the late 80's and early 90's when I was still in Junior High and continued to collect things through out the years.  Being a Stanton fan I'm also a big fan of his era of motocross in general so I have an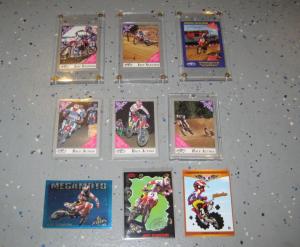 extensive collection of magazines, catelogs, stickers, riding gear, etc. from that time period.  I also still have my 1992 CR250 that I turned into a Stanton replica.  A few years back I created a small Jeff Stanton fan site on myspace so that others could go somewhere to see a collection of Stanton pictures and stats.  Hope other fans get a kick out of my collection!"
- Jon
http://www.myspace.com/jeffstantonfan
ATTENTION READERS: WE NEED YOUR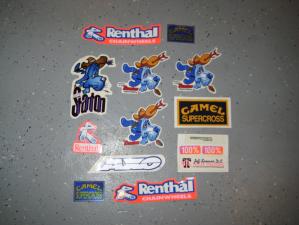 COLLECTIONS!
Do you have something cool you'd like to show off? Submit a piece from your collection as well as your name and mailing address to madavis@graphicslab.com and be entered to win a Racer X cover poster and Throttle Jockey stickers. You will be notified via e-mail if you are the winner!

*Please note that while international readers may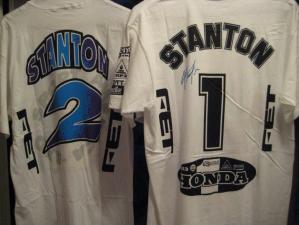 submit their Collections, we are only able to award and ship prizes to winners within the United States.