Jacksonville Municipal Stadium
Jacksonville

,

FL
Jacksonville
Monster Energy AMA Supercross Championship
With the Jacksonville SX this weekend, we thought we would focus The List on the Sunshine State's fastest riders of all time. The first few are no-brainers, but after that, well, the bench-racing gets interesting! With apologies to come very fast folks—from Karl Jordan to Kevin Foley, Jeff Frisz to Vince Devane—here's our top ten.
10. Don "Killer" Kudalski (Coral Springs)
One of the original wild men of motocross, Kudalski was a fierce competitor who rode everything from Honda factory bikes to Rokon motorcycles. Anyone who was around back then knows he was a badass!
9.  Matt Goerke (Lake Helen)
Another man whose career has been slowed by injuries, Goerke did pull it together for one great day at Southwick in 2009. Winning an AMA Motocross National counts for a lot.
8.  Monte McCoy (Pinellas Park)
As we mentioned in Racerhead last week, Monte has a place in history as the last man to win a 500cc AMA Supercross, which he did at the '76 Dallas SX on a Suzuki. He's still out there racing to this day!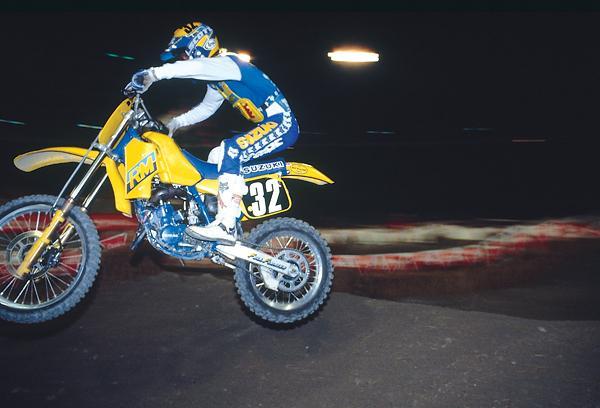 Tichenor was the 1987 East Region SX Champ.
Photo: Moto Verte
7.  Steve Martin (St. Petersburg)
A highly respected privateer in the early '80s, Martin reached the factory level briefly with Honda, then ended up blazing the path to Japan, where he won some titles in an extended career.
6.  Kenny Keylon (Brooksville)
The father of a couple of very fast young riders himself, this former Honda factory rider won the '82 St. Petersburg 125 National. He was one of the best sand riders America ever produced, but a knee injury stopped his career much too early.
5. 
Ronnie Tichenor
(Palm Harbor) 
The '87 East Region SX Champion and a multi-time Japanese champ, Tichenor enjoyed a long career both here and abroad.
4.  Davi Millsaps (Orlando)
He was an East Region SX champ a few years back, and he's won several races in the premier class, but injuries have kept Millsaps from reaching his full potential.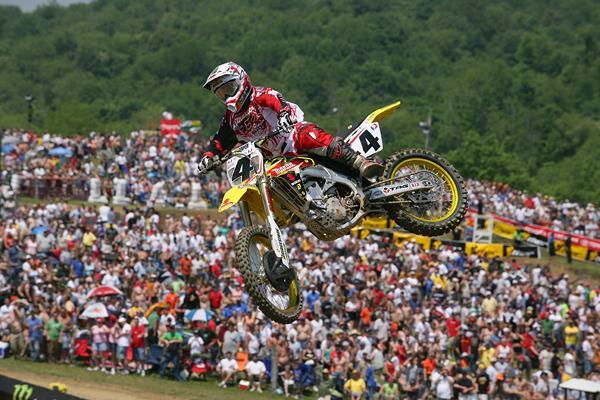 Was there really any question?
Photo: Simon Cudby
3.  Tim Ferry (West Palm Beach)
Red Dog never won a major title, but he won some nationals, was a winner for Team USA a couple of times, and has the '97 East Region SX title to his credit over his long career.
2. 
James Stewart
(Haines City)
He's the all-time best on a 125cc motorcycle, he's won major titles both indoors and out, and he's third on the all-time wins list in SX. If you had to place all your money on one man, for just one fast lap, this is your man.
1.  Ricky Carmichael (Havana)
Easy pick. He's the Greatest of All Time in any state, country, or planet when it comes to motocross: 150 wins, 15 major titles, 10 straight AMA Motocross titles....