There's still plenty of room to sign up for the 2nd Annual Ricky Carmichael University -- to be held Monday, March 7 at the world-famous Daytona International Speedway.  New to the faculty for 2011 is Damon the "Beast from the East" Bradshaw and 9-Time Amateur Champion Kevin Foley, who will be joining Ricky, Mrs. Carmichael, Jeff Emig and Jeff Stanton in teaching the 100 students.
Don't miss this once in a lifetime opportunity to learn from The-Greatest-of-All-Time and his distinguished faculty.  RCU students will receive over $200 worth of FREE swag from sponsors such as Fox Racing, DC Shoes and Pro Circuit.  But more importantly, students receive professional instruction from riders and teachers that have experienced Supercross and know what it takes to go faster on the bike.

To register for RCU or get more information, please visit www.mxsports.com.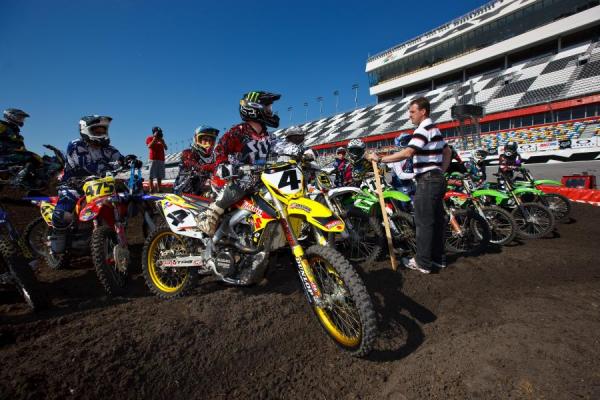 Photo: Simon Cudby