Qualcomm Stadium
San Diego

,

CA
San Diego
Monster Energy AMA Supercross Championship
Super-agent to the stars and former factory rider Jimmy Button has a long journey ahead of him this Sunday morning. At that time, the supercross community will be abuzz talking about the just completed San Diego Supercross while Button will be gearing up for a long ride from San Diego to Daytona, Florida on a bicycle trying to raise a million dollars for spinal cord research, a cause that Jimmy knows all too much about. It was at San Diego's Quallcomm Stadium in 2000 that Button crashed and had his career-and life-altered.
With only a few days to go before "the ride" I called Jimmy up to get his take on the challenge ahead.
Racer X: Jimmy, thanks for doing this. Got anything coming up at all?
Jimmy Button: Nah, nothing really. Pretty boring around here these days. Just chilling (laughs).
So this Sunday, it begins. Are you ready?
That's a great question. I think so. As far as being ready, it's not like I'm going to get any better with three days to go. If I didn't do the work now, nothing is going to help. There's no magic pill for me to take! Hopefully everything I have done over the past year to get ready will be enough. The first day will be the hardest part I think and I've already done that ride a couple of weeks ago so it should be ok.
This Sunday we'll be checking people in at the stadium around nine o'clock or so and then hoping to head out and begin the long ride around 10-10:30. We have a bunch of people doing the first day with us, so that will be cool.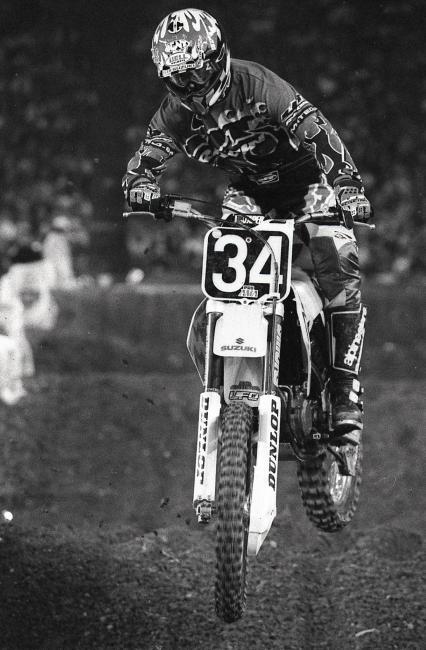 Button begins his journey across the country this Sunday.
Photo: Davey Coombs
Can you believe that it's here already?
I think the last two weeks is where it has really sunk in. You're sitting there thinking, 'Wow, it's here' and we're off. Before that you're thinking, 'Ah, it's six weeks away…it's three weeks away' to now where we're like- 'it's next Sunday!' It's cool, I have no problem with it and it's going to be a great experience for sure.
Are you going to have some rest days during the trip?
Yes, we have three rest days scheduled during the trip. They aren't really rest days because I have to fly back to California to go to the doctor and make sure everything is ok with me. So yeah they are days where I'm off the bike but as anyone knows, traveling back and forth isn't really a rest day.
So how much have you raised so far?
We have less than 10% of the million dollar goal, so we have a ways to go and we're figuring we'll get more as we go along. I've been doing tons of media stuff, I have a morning show in San Diego this morning and as we go across the country, we'll build some momentum and people will start doing more. I believe we're going to get some national coverage from the major networks as well. Once we get some more eyeballs on us with the texting and all that, we'll creep up on the goal some more.
Yeah for sure, you know Terry Fox, the guy who ran across Canada to raise money for cancer research, almost packed it in early on because the donations didn't flow in immediately, so hang in there.
Yes, I read that and know that. That dude was gnarly. He was doing two marathons a day which is crazy.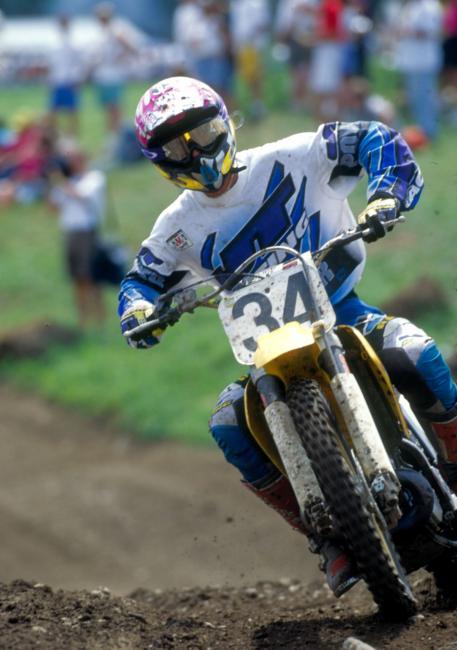 You can help Button with his journey across the country by donating to Miles for Miracles.
Photo: Kuhn
So what's going to go through your head when you're in the middle of Texas with the wind blowing on you and it's flat and hot?
My trainer Corey will be with me the whole time but you're right, that's going to suck. No offense to any Texans out there but that's 1100 miles across that thing. It's not going to be fun.
So what's the toughest stretch for you, have you figured that out?
The very first day, getting out of San Diego. There are hills and if it rains and does the things it says it's going to, we may even have snow. There's no doubt, we have a ton of climbing to do to get out of San Diego and into El Centro. The second day is awesome, 38 miles of downhill! We'll go through Glamis, Blythe and those places. There are a couple of little hills coming out of El Paso but nothing too bad. At this time of year, the winds mind be a bit behind us the whole way across.
Thanks Jimmy, good luck!
Thank you and we'll have a tracker on the website, we'll do some videos and the folks at Feld have agreed to give us some publicity as well. There will be little updates on the screen to let people know what's going on. You can check out the website http://www.milesformiraclestoday.com/index.asp