Racer X Illustrated owes a big apology to Polini riders and the company. In the last issue of the magazine, we incorrectly mentioned in a Buzz entry that Polini was no longer selling motorcycles in the U.S. as a result of the Consumer Product Safety Commission's "Lead Law" ban on children's products. That is not the case, and for that we apologize to Polini and Polini USA. In fact, we called up Louie Severini of Los Gatos, California-based Polini USA to make amends and find out how the company is riding out both the recession and the Lead Law threat that has wrecked havoc on our entire industry.
Racer X: Louie, again, we apologize to you and Polini and all of your customers and dealers for the mistake in print, based off some information I should have checked a little closer.
Louie Peverini: I appreciate that.
In fact, I understand that you guys have used these tough times to actually ramp up your business.
What we've done is taken the time to focus more on how our business is run and our customer service. We've expanded our website so it's easier to order parts, with all of the schematics and whatnot all online at www.poliniusa.com. We also have Rock River Powersports [from Wisconsin] doing our national support team, which has been a great deal for us. They help out riders from 50s all the way up to 450s and even have a pro team now for Yamaha.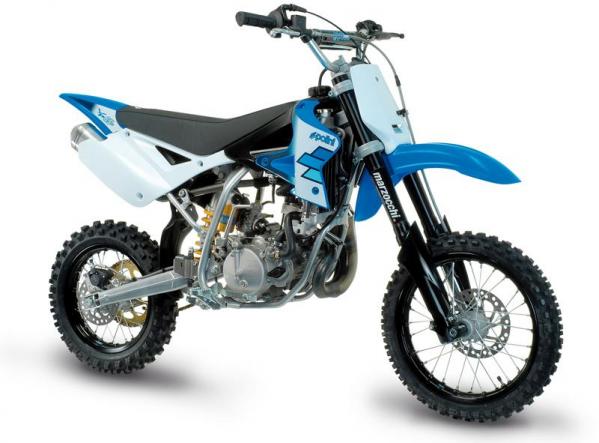 Amidst the current economic circumstances Polini has managed to weather the storm.
How has the recession been for you guys?
The recession definitely hurt everyone. I know here in California I've had tons of dealers, whether it be Polini or others, struggle. Here in Santa Cruz County we've had two of the biggest dealerships, both of which are more than thirty years old, have had to shut down. The recession has impacted everyone in motorcycles.
What about the lead law?
Well, at first we weren't selling bikes at all, just because I was afraid of the government agencies and all. But once we got a little more information, we've continued importing everything as we were, just hoping that congress somehow works it out.
The most recent update I got from the AMA says that they are working on another stay of enforcement and testing, which they keep moving back, but the actual problem isn't going away, is it?
No, they're basically just kicking the can down the road. And it's been difficult for us because Polini is actually a big enough company in Italy to where no matter what happens, we're going to likely end up doing all of the testing and conforming to whatever they require. Polini has about a 300,000-square-foot building that they just do their sales and marketing from, and they even sponsor MotoGP teams and races. They are a very large company, and they have the means to do it—they just need to know what to do.
How are things looking here as we begin 2011?
We've been depending on Rock River, as they have been a great team to work with. We've made more opportunities together with them to move young riders up through the sport. It's not just a bunch of free bikes and free part and all that more traditional stuff, but rather a structure where they can work with kids on 50s, then 60s, then 85s and all the way up through to maybe even a professional ride. They like to give kids a chance to progress through, because it's not an easy thing to do, making it all the way up through.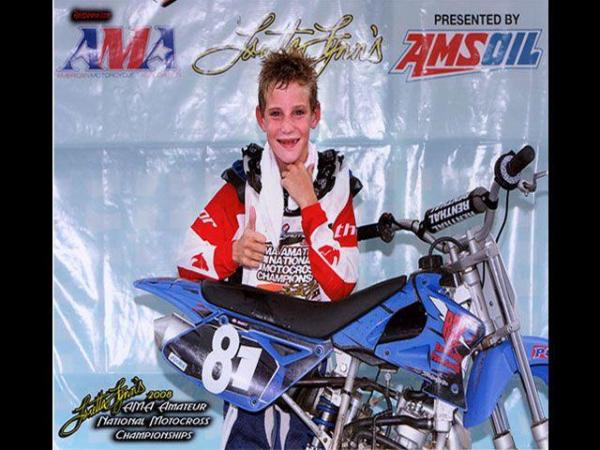 Polini bikes are a fixture at Loretta Lynn's.
Which bikes are you importing now?
Our product line is still the X1s and X3s, which are junior and senior 50s, and then we have the 65s. Those are the three we are focused on. We also have some racing pit bikes that are up at the higher end of the scheme, but those are, especially nowadays, kind of out of reach for most people.
I can imagine that the single group that was most affected by the recession was the adult pit-bike crowd.
Yes, the pit-bike market really got destroyed in that whole mess.
Last thing: how can people check out the bikes that Polini is offering?
We have a couple of websites: www.poliniusa.com, and then we are doing all of the parts through www.spi-parts.com.
Again, I apologize for the mistake in Racer X, and I wish you all the success in the world this year.
Thanks, and I appreciate the time you took to make it right.