Phoenix, AZ
Phoenix
Monster Energy AMA Supercross Championship
Hello, everyone, and welcome to the Rev Up. Pow! The 2011 Monster Energy AMA Supercross Series has hit the ground running and it's already time to start rolling our necks to get ready for Round 2.
There were a lot of big stories beaming from the series opener, but once again our sport showed that even when we're expecting the unexpected, we can still have a main event that raises eye brows. How about my man, RV Park? Everyone's talked about it all week, but coming back from that digger in St. Louis and winning first time out was just beast like. What a stud.

I was surprised about RV, and equally impressed with Justin Brayton's heat race victory. But other than that, the 450 division came off rather dry to me. Ah, but it won't stay like that, my friends. We get greedy with barn burners, but like in any motor sport there are races like we saw last weekend. Good, just not hair pulling, fist pumping, voice box stretchers. A better track would have helped. Have to make the tracks for racing, not just doing the obstacles.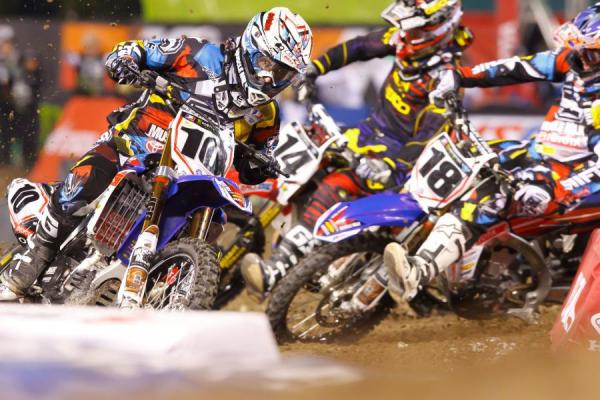 Brayton picked up a heat race win at A1, but struggled in the main.
Photo: Simon Cudby
So now on to round two in Phoenix. Let's get ready to reset the deck and cut'em loose again.

AMA Supercross Lites
Josh Hansen took the bull by the horns and performed excellently. He was patiently aggressive (except for poor Christian Craig) and rode like a man among boys. Which, he kind of is. Holmes has been riding the tiddler class for almost ten years. But, that's OK. I like Josh, and it's good to see someone with character winning races. But, he should be in the big boy class, IMHO.

Broc Tickle did what he needed to do. A long time ago I wrote David Pingree an e-mail asking him why he slid out while he was leading at Anaheim 1. He had talked trash to rookie at the time, James Stewart, and I was kind of poking fun at him. As per the norm, Pingree blasted back saying, "If your career wasn't shorter than a midget on his knees you might know what it's like to be leading Anaheim 1 and getting arm pump." Ho, ho. Tickle didn't slide out, but he tightened up and let the pressure get to him. But, Broc's a consistent one. I'd look for him to sit calm and collected and wait for a Hansen mistake.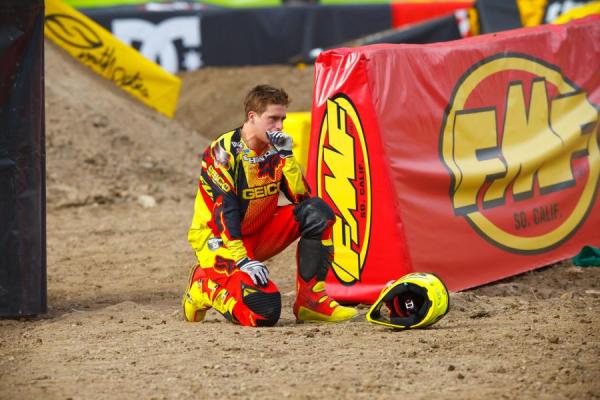 Hahn was considered a serious title contender heading into A1, but a back injury in practice will now sideline him for the rest of supercross.
Photo: Simon Cudby
Ken Roczen has a lot more to show, and he won't wait any longer than this Saturday night to show his true arsenal. He's the real deal, just watch.

Other than that, I thought the West looked a little shallow. My boy, Wil Hahn, would have had something today. Gutted for ya, Wilbur.

AMA Supercross
Like most of us, I forgot how fast James Stewart was. Holy freaking crap, man. It's his corner speed that makes the difference. Especially the left handed corners. He's amazing. And I swear he bent his footpeg when he cased the triple. His right foot looked like it was sitting weird. Heck, I don't know. That said, I think Ryan Dungey rode at about a 90 percent pace. He did have a weird practice crash, so he still makes me a little nervous, but I'd look for him to pour the coals to it a little more with each passing round. He has the speed to beat James.

Man, I hate being negative at all with the Rev Up, but it just didn't look like Chad Reed out there. I placed him as one of my favorites to win, but when they showed him in ninth place about halfway through the main event, I said out loud, "who's that?" Maybe it's the difference between factory and whatever he has, maybe it's because he's ridden four different bikes in four consecutive Anaheim openers, but it didn't look like #22. Come on, hoss, bring "The Thunder" to Phoenix!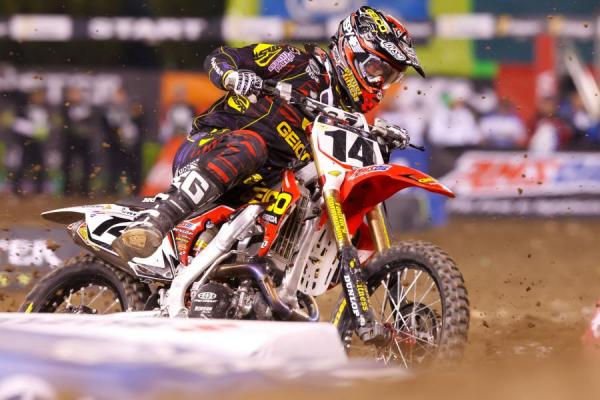 Is Windham a title contender in 2011?
Photo: Simon Cudby
I think we'll see more from Josh Grant, Davi Millsaps, and Kevin Windham this weekend. Like I said last week, Anaheim 1 is just weird. So many nerves and extra static around the first race, that it really never proves anything.

But what it did prove is what has me shadow boxing this week. Last week proved that our boys are gnarly. All of them. It isn't normal to break your leg doing what you love. And instead of feeling the slightest bit of fear or regret, all Ryan Villopoto did was count the days till he could walk on both legs again. Then he thought about how long it would take to run and work out again. The next goal on his mind was about when he could ride his motorcycle and win on it again. Beat all of them. Period. That was true grit.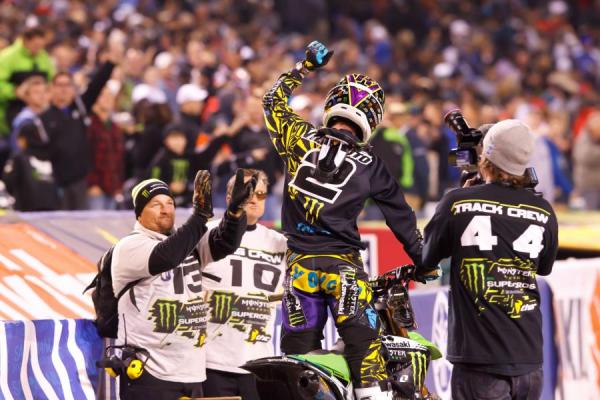 Can RV repeat at Phoenix?
Photo: Simon Cudby
So, how about it? It's already time to light it up and watch the madness burn. I have a good feeling that we're going to see a little bit more this time around. Remember last year at Phoenix? This event has some kooky history and a penchant for big things to go down.

Ding, ding, ding, time to answer the bell for round two.

Thanks for reading, see you next week.