Anaheim, CA
Anaheim 1 (A1)
Monster Energy AMA Supercross Championship
What makes a champion tick? What makes a person rise up above everyone else to be the best in the world at something, be it checkers, chess or supercross racing? We've all seen the most talented one,  the one who had it come easy but could not reach the heights many had predicted. We've established that to be a hero in anything, you cannot just rely on talent alone, you have to have a drive to be the best, a desire to put in the work and just the right amount of cockiness and arrogance to know that you can't be beaten. These things make up the cocktail of a champion.
You also need stubbornness. Sometimes you know in your heart that you're not done, that you can indeed climb that mountain again, no matter what people are saying.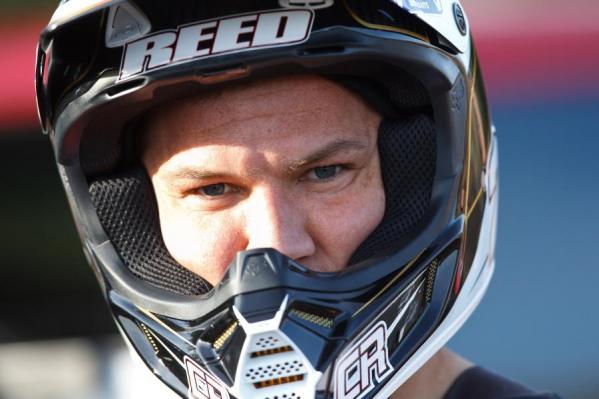 Reed is looking to turn things around in 2011 under his new team.
Photo: Simon Cudby
That's where
Chad Reed
is right now. Let's face it: everything and everybody was screaming that he was done. In just about everyone's opinion, pulling off his own team is too damn hard, and no one has been able to come back from this far down to win again.
Where do we even start when talking about his 2010 season? There was a switch from Suzuki to Kawasaki.  An off-season Australian SX title chase that he was obligated to go after (and now he admits it was a mistake, that he should've taken a break), a switch from his trusted and familiar Bridgestone tires to Dunlops, a broken wheel at the first round, a broken hand at the second one and then basically a lost season—an incredibly inconsistent year for one of the most consistent riders ever.
In one sense, he was lucky to have suffered an early injury because you could tell at Anaheim 1 that Reed didn't have his typical speed—he was sixth in Anaheim 1 qualifying. It was a tough year for the guy and when he pulled out of the AMA nationals with a illness, there were more than a few people that thought that the two-two was finished.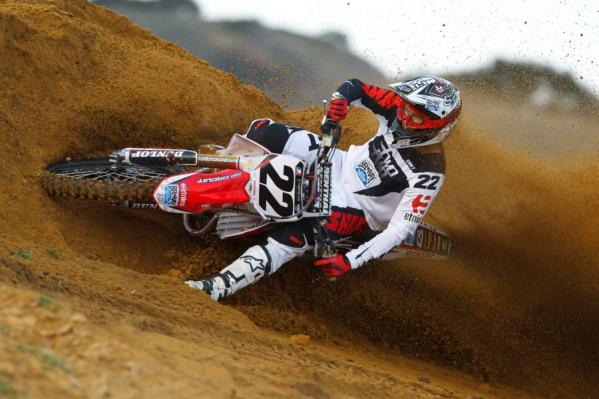 Can Reed become a champion again in 2011?
Photo: Simon Cudby
After all, a reasonable person, when looking at his 2010 season and speculating where Reed might land in 2011 could come to these conclusions:
1. Team Yamaha is closed, so no-go there. He wasn't going to go back to L&M Yamaha for obvious reasons and the other Yamaha teams may not have had the equipment or money that Reed needs. Although he did put a Valli Yamaha through its paces at one point, he didn't end up with them.
2. He couldn't go back to Suzuki because they had a guy named Ryan Dungey who just had a pretty good year, and, due to financial reasons, had to lease its race program to Yoshimura exhausts. For the salary Reed could've got on the yellow team, he probably could've found the same amount in his couch cushions.
3. Not going to work with Kawasaki. Have you been reading this?
4. KTM? I believe this had a chance of happening, and Reed did ride a KTM 350 at one point. It made even more sense with a big sponsor coming on-board (that angry, charging Red Bull) and Reed's old Suzuki manager Roger DeCoster going here. But alas, for what I speculate was too many questions about the bike, he didn't make it work.
5. Honda. This was also a logical choice for anyone that had spent time at Reed's garage in Florida. After he and L&M Yamaha parted, Reed went out and bought a Honda CRF450 and the bike sat there throughout the Suzuki and Kawasaki years. He liked the '08 bike, he hadn't raced red yet and Honda was in need of a racer. (Personally, I'm surprised that no one brought up the fact that Reed was critical of the new era '09 CRF450 on a podcast I once did with him. I know the Honda guys I spoke to the weekend after the show weren't too pumped on his remarks. Now they're all good. Desperation makes strange bedfellows I suppose.)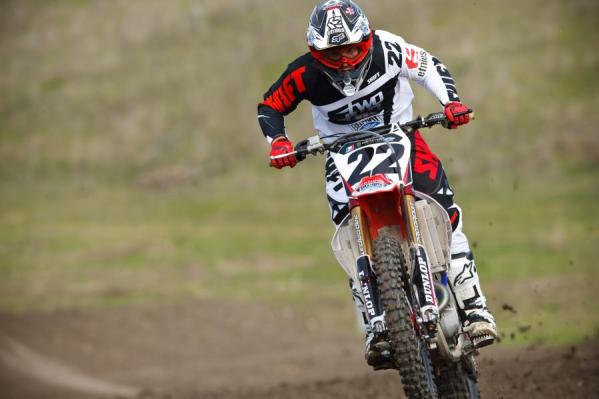 Reed has aligned himself with a great cast at Two Two Motorsports.
Photo: Simon Cudby
It looked like maybe Reed would end up with Factory Honda, but the Red Riders went with Josh Grant instead (a move many have speculated was financially motivated, since Team Honda lost its angry, charging Red Bull sponsor). Once JG signed, Reed was out. He tried to put together something with Hart & Huntington team but they were on Kawasaki's and Reed wanted to ride red. With Dodge coming to H&H as a primary sponsor, they didn't look too kindly to a guy on a Honda--a direct competitor to Dodge on the car side.
A door slammed shut at every corner for Chad. This wasn't going to be easy, and no one would blame Reed if he took his fortune, his wife and new baby and walked off into the sunset with car racing on his mind. Especially me, who made a mega, super, hella-bold podcast prediction at the end of last year's outdoor tour last year that Reed would never race in the U.S. again. I almost looked like a tubby Nostradamus, and if that had come true, Weege and Jason Thomas would have never questioned anything I said ever again. They still shouldn't.
All signs pointed to Reed being done. This is where a champion's stubbornness comes into play. Reed was going to make it happen on his own, and with that, he formed Two-Two Motorsports. Don't have a factory bike? Get one! Don't have a semi truck? Buy one! Don't have a mechanic or team manager? Hire one!
He's the highest profile rider to start his own team since Jeremy McGrath. MC has already said it will be tough since Reed does not have a true factory bike. But really, what's that mean anymore? The gap between the factories and what you can acquire has never been slimmer. Reed has Pro Circuit doing his motors and suspension. And as far as suspension, the teams have reached the limit where bigger is not better. The days of works jumbo forks and big shock shafts are over. Today's aluminum frames just don't flex like steel, and massive suspension components can turn to harshness transferred to the rider's arms. Grant Langston won the '07 outdoor title with stock forks and clamps people! Kevin Windham went to modified stock stuff last year and loves it.  The "Oh god, I have to have factory suspension or my life is worthless" mentality is long gone (or at least it should be). Reed also went to the same company for his ignitions that the factories do, got a works transmission from somebody at Honda, and his bike will not be a reason for him losing.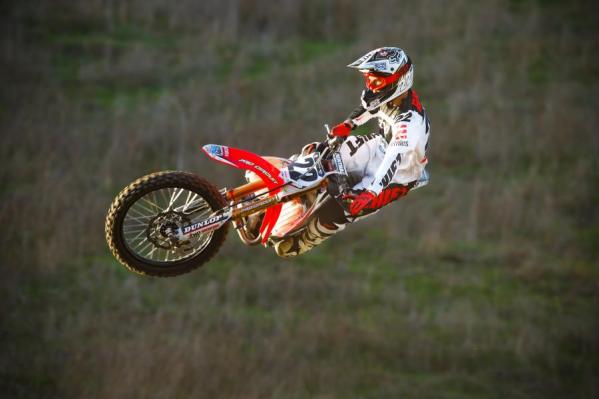 Look out for Reed's new team, Two Two Motorsports, come A1.
Photo: Simon Cudby
Reed hired ex-factory mechanic Lars Lindstrom to wrench, ex-factory mechanic and team manager Dave Osterman as his manager. With so much financially invested with his own team and with future plans of running his own team when he retires, Reed has a lot on the line in 2011. And this on top of making sure his skills stay sharp and he gets the magic back.
When so many are writing him off, I just think back to the kid from Australia that went to the strange land of Europe to ride the GP's and the determination and grit that it took to get second in the 250 GPs in his first season. Then I think about an unproven "GP guy" that took a ride in America on a bike he didn't specialize in, and dominating the East Lites SX Series. Then I remember him on Team Yamaha, at the same time I was working there, beating and battling the best there was week in and week out.
Remember when Stewart dominated the '07 supercross season and it was supposed to be over for Reed? He came back and won the '08 title. Remember when he switched to Suzuki and it was over for him? Well that guy came within a scant few points of the SX title again and won the 450 motocross title.
So now, with his first bad year of his career behind him, many are doubting him again. To me, this is his greatest challenge yet. If he pulls this off, it will truly be amazing. He knows you're counting him out once again but that's okay.
He's used to it.