Anaheim, CA
Anaheim 1 (A1)
Monster Energy AMA Supercross Championship
The list of winners in the 450 class is staggering. There are fifteen guys that know how to win races! The 250 class is a completely different story and that's what makes it such an awesome class to watch. Looking through the west coast entry list I can only come up with two guys that have won supercross races: Josh Hansen and Broc Tickle. That definitely gives those two guys an advantage going into the opener, but lets have a look at the guys they are going to have to fight with for the top step of the podium this year.
Wil Hahn is going to be tough. The scrappy little Kansas boy works harder than anyone and he is coming into the season confident, knowing that he can win. Well, believing he can win, anyway. He hasn't gotten a W yet, but it won't be long.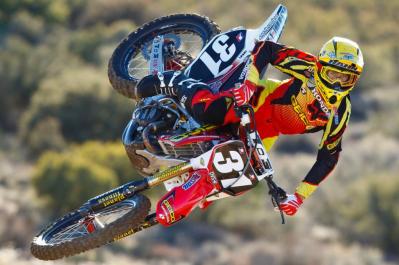 Wil Hahn - GEICO Powersports Honda.
Photo: Simon Cudby

Lets all just have a moment of silence and pray that Ryan Morias will win a race this year. Mo has had the speed and talent to win for at least the last three years but it just hasn't happened. He has an amazing bike under him this year and the stars could be lining up for him in 2011.
Eli Tomac is going to make fans at his first race. I can only assume that he is racing this weekend since Pro Circuit and Geico insist on playing a ridiculous game of cat-and-mouse with their riders, and each other, by not telling them what coast they are riding (though we did just hear that Rattray, Hansen and Tickle will be riding west for PC). Tomac showed the world he was for real at Hangtown last summer by winning but then he cooked himself like a glazed ham the following week in Texas. It literally took him the rest of the summer to recover. I've seen him ride at the Honda test track this winter and he is the real deal. He could win on Saturday.
And then there is Ze German, Ken Roczen. I like this kid. He is outgoing and funny and he lets it rip when the gate drops. He schooled the best riders in the world a few months ago at the Motocross of Nations and he looks completely comfortable on a supercross track. That could be really bad news for everyone else.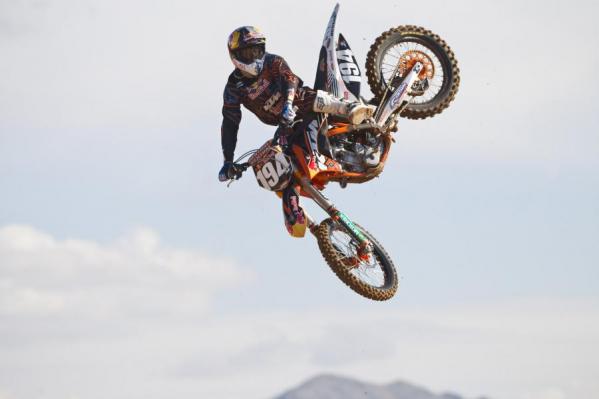 German import Ken Roczen looks to top the podium in his rookie season.
Photo: Garth Milan

Tyla Rattray is a supercross rookie. That seems weird since he's been a title contender in the motocross series here for two years now. It could be a blessing that it's taken this long to roll into a stadium because he looks much better now than he did two years ago on the tight, jump-filled stadium tracks. In fact, he looks really good on them now. And after a couple years of racing against his American counterparts he knows where he stands with each of them. Tyla could be a spoiler here and his consistency could pay off.
Martin Davalos needs a good series. He has been one of the quickest riders on the track for a couple years now but he has been derailed by crashes, injuries and fistfights with Justin Barcia. He has a good team behind him and all the right pieces of the puzzle in his possession. Can he put them together?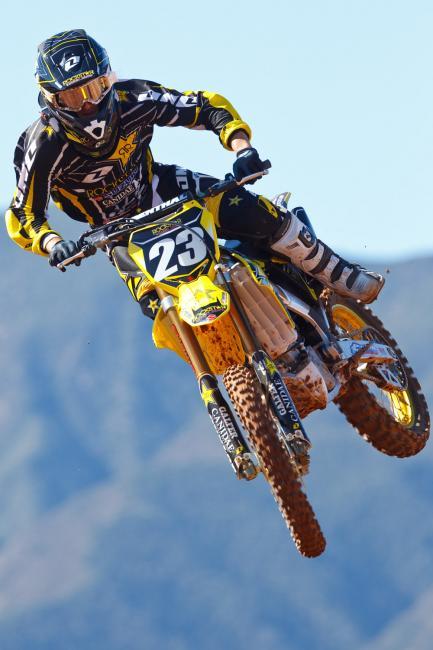 Will this be the year for Davalos?
Photo: Simon Cudby

Cole Seely showed flashes of speed last year. His second place finish at San Diego in 2010 was really impressive. He dislocated his hip the following week and it took him a while to get his confidence back. Cole will be on great equipment and he has the talent to be a podium regular.
There is a long list of rookies and kids that could impress this year. Christian Craig makes his debut this weekend with the help and tutelage of Ryan Hughes. Christian is hugely talented. Nick "Snookie" Paluzzi is coming off a broken navicular but he could pick up steam as the season progresses. Travis Baker is coming off a broken hand but I think he will really catch fire a few rounds into the series. Gareth Swanepoel broke a bone in his hand as well but it looks Ike he is going to try and race Anaheim. Gareth is a little bit of a question mark but he is definitely talented and could impress. I also like Ben Evans, Kyle Cunningham and rookie Austin Howell.
And what about the two guys that have won supercross races? Josh Hansen has been absolutely slaying things down in Australia. He also did really well in the Super X series there, winning the championship in the process. Josh closed the season out here last year with a win in SLC so his confidence is soaring right now. He posted the fastest qualifying times on a regular basis last year and that speed hasn't gone anywhere. But Hanny will need consistency if he wants to be in this title hunt come May. Now, if he could only throw the 1960's, Hugh Hefner parties here that he had going on down in Mermaid Beach he would be set.
Broc Tickle has his dream ride. He has been getting better and better every year, due largely to his strong work ethic. Broc doesn't get tired. If his starts can improve (Uh, he'll be on a PC bike this year... Unless he falls asleep at the gate he'll get some holeshots) he is going to add a few big trophies to collection.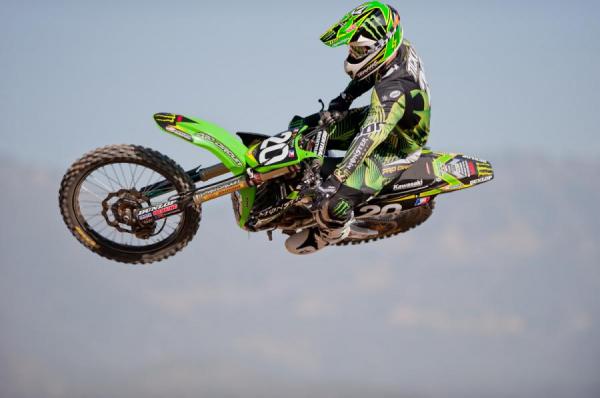 Broc Tickle looks to get off to a quick start under the Monster Energy Pro Circuit tent.
Photo courtesy of Monster Energy Pro Circuit Kawasaki

Take a good look at that list of riders. I know the 450 class is going to be awesome but this 250 series is going to be like a street fight. Like a dirty street fight. No, like a dirty bum fight on the streets with sticks, rocks and nun-chucks. Get some popcorn and stand back, folks. This is going to be good.